June 20th, 2020
By Wenqiang Nie
Angel Leaven (yellow label angel yeast) is a specially selected high-quality alcohol yeast strain and complex nutrients and enzymes for alcohol beverage fermentation, it is suitable for the production of all kinds of starch raw materials under cooking and non-cooking process. It has the characteristics of easy to use, strong applicability, stable quality and safety.
Comparing with Yeast+enzyme, angel leaven has obvious advantages, such as easy operation, good for preservation and stable quality. More importantly, lots of experiments certificated that the Angel leaven has more scientific formula, high yield, and the liquor produced by the Angel leaven is stable and tastes good.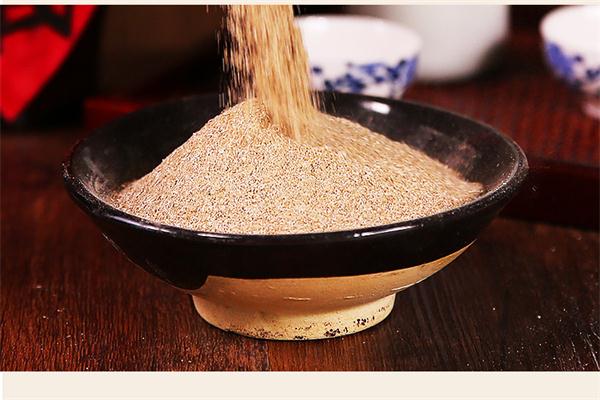 So, how to use the Angel Leaven?
For non-cooking process
1th Processing the raw materials to make the starch come out.
2th Add 0.6-0.8% angel leaven to raw material(For 7kg starch material, add 50-100g angel Leaven)
3th Add 2.5-3.0 times water to the raw material and stir well(For 7kg starch material add water upto 28L)
4th Fermentation at 30℃ for 15-25 days,and the first 36 hours, stir every 12 hours to prevent material precipitation, seal the fermentation after no precipitation when stirred.
5th When the fermentation liquid is calm and free of bubbles, the liquid is pale yellow, the raw material sinks to the bottom of the container and the raw material has no white core, it means the fermentation is ended. We can distillate it to liquor.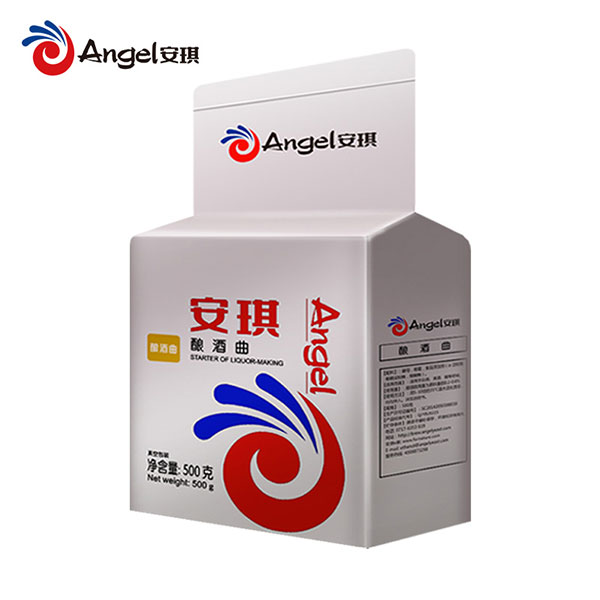 For Cooking process
1th Steam raw materials and make it saccharification.
2th Prepare water of 5 to 10 times the weight of angel leaven required (about 5% of raw materials) and adjust the temperature to 30-35 ℃. Then dissolve Angel leaven into water completely, standing for 10-20 minutes(For exemple 150-200g Angel leaven for 30kg raw materials)
3th When the temperature of the raw materials at 25-33℃, pour the mixture into the raw material evenly, seal the fermentation.
4th After 7-15days of fermentation, the temperature dropped to room temperature and slightly decreased, the raw material has no white core, the mouth tastes of alcohol and a little sour, the nose smells alcohol obviously, that means the fermentation is ended. At this time, we can distillate it to liquor.
Have you learned to use angel leaven?
---
About Angel Brewing
Angel brewing focus on the brewing microbial resource industrialization and its industrialized application including global distilling spirit, wine, fermented condiment and global biofuel. The team of angel brewing experts provides brewing microbial products and fermentation solutions to global customers.
About Distilled Spirits and Biofuels Division:
Angel can provide brewing yeasts, ingredients and related technical services for the production of wine, beer, and other brewing liquor. All our products are natural, safe, and of high quality. With the current energy shortages around the world, the production of fuel ethanol through yeast fermentation has become an inevitable trend.
About Angel:
Angel Yeast Company is a high-tech listed company specializing in yeast and biotech. Product business covers Yeast and Baking, Yeast Extract-Savoury, Nutrition & Health and Biotechnology fields. It is one of the world's leading companies in the yeast industry. Angel has 12 holding subsidiaries and provides products and services for more than 150 countries and regions.
Published by Wenqiang Nie

Application engineer

Angel Distilled spirits and Biofuels Division
For more media information, please contact:
Angel Yeast Co., Ltd.
Yichang, Hubei, China
Ryan Wu
Tel.: +86 717 6353619
Email: wusy@angelyeast.com
en.angelyeast.com