Let us to be brewers
August.26, 2019

By Carl
People like drinks, like wine or other alcohol liquor, on almost all of the world. For most people, brewing is a mysterious thing. Hundreds of years ago, drinking wine or liquor is sacred. There must be a great thing happened in their lives that could drink like victory battle, weddings and funerals and so on. And now, drinking is just an ordinary thing through people's normal life. We can drink many kinds of drinks in any place and for any things. So, Do you ever think that maybe we can brew something ourselves? Yes, we should be grateful for the advanced science and technology. Now, let me teach you to make a brewing easily and safety with corn. There are just 5 steps that you need to do.
1st Crush corn into small pieces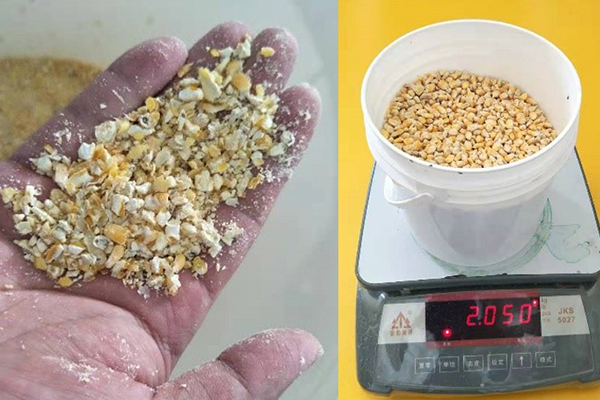 Theoretically, the piece of corn is more smaller, it's better to make the fermentation, but too small pieces corn maybe make some problems in the next steps. So, I suggest you to broke the corn into 8-12 pieces.
2nd soaking corn powder with hot water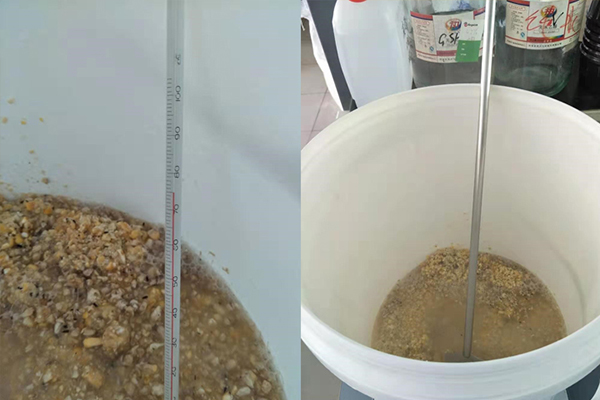 Soaking is very important, especially the temperature of the soaking water. I suggest you with boiled water. First, it can kill other bad micro-organisms. Second, the starch can be loosened. After adding the boiled water, make sure the whole system's temperature be 75~80℃ for 30min at least.
3rd adding water and angel leaven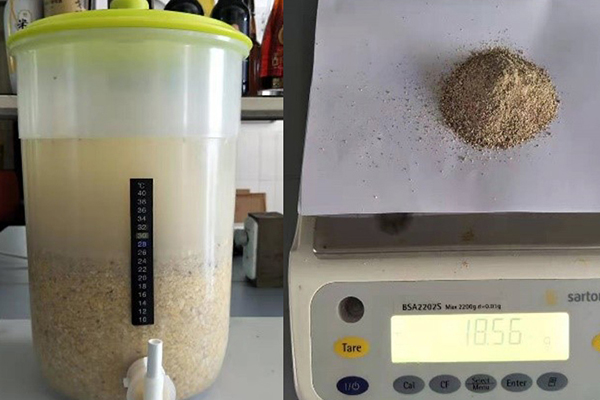 Adding water according to the ratio of 1:3.5~4, it means that 1kg of corn need 3.5~4kg water at last. And then, add the angel leaven. I suggest you use 9~10gram angel leaven for 1kg corn. Note that, the whole system must be 25~33℃ that the angel leaven can be added.
4th fermentation and stir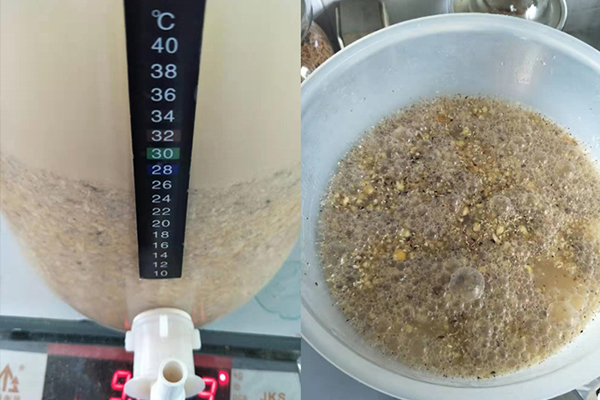 Stir maybe the most important thing you should notice in this process. Especially in the first three days of fermentation, you should stir the mash 3 time per day, and after 3days, you should stir it 1 time at last per day. When you stirred the mash, the bubble would be seen as the picture shows. That means the fermentation process is good.
The temperature of fermentation is also very important. Normally speaking, 30~35℃ is good for fermentation, too high or too low will be risk for the whole system. The whole fermentation will be last for 10~12days.
5th distillation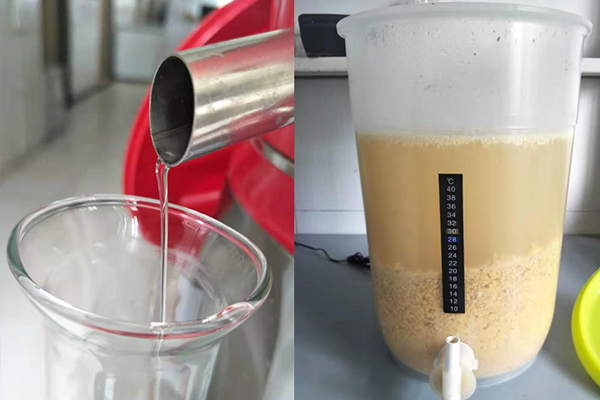 After 10~12days of fermentation, the whole system will be come down. The bubble is less and the alcohol smell is strong, that means the fermentation is end. And you can distillate it to liquor.
So, let's go to brewing now!
Published by Carl

Senior Engineer of Distilled Spirits and Biofuels Division
---
Angel can provide brewing yeasts, ingredients and related technical services for the production of wine, beer, and other brewing liquor. All our products are natural, safe, and of high quality. With the current energy shortages around the world, the production of fuel ethanol through yeast fermentation has become an inevitable trend.
Angel Yeast Company is a high-tech listed company specializing in yeast and biotech. Product business covers Yeast and Baking, Yeast Extract-Savoury, Nutrition & Health and Biotechnology fields. It is one of the world's leading companies in the yeast industry. Angel has 12 holding subsidiaries and provides products and services for more than 150 countries and regions.
For more media information, please contact:
Angel Yeast Co., Ltd.
Yichang, Hubei, China
Ryan Wu
Tel.: +86 717 6353619
Email: wusy@angelyeast.com
en.angelyeast.com
Related tags:
alcohol liquor home-brewing distillation
---
---