Metabolic by-products in alcohol fermentation of wine yeast
May 25th, 2020
By Andrew Lee
Nowadays, there are a wide array of commercial active dry wine yeast. How to judge the quality of yeast, and how do winemakers choose a suitable active dry wine yeast to help them make the wine that they expect? One of the most important indicators is the metabolic by-products of wine yeast.
The main metabolic by-products produced by wine yeast during alcohol fermentation are: alcohols, aldehydes, organic acids, esters, and sulfides. Although the content of these metabolic by-products is not high, it has an important impact on the quality of wine.
Alcohols: The highest alcohol content in wine is ethanol, followed by glycerol, and other higher alcohols.
Glycerin, which is glycerol, is one of the most abundant components in wine, especially in dry wine, the concentration is only lower than water and alcohol. Glycerin is produced by the alcohol fermentation process, usually 1.0-15.0 g/L. Glycerin is a non-volatile substance, but its stickiness and sweetness can make the wine round, smooth, plump, and easier to drink. It can also be used to balance the acidity in the wine, increase the complexity of the taste, and the wine with high glycerin content tend to have more tears.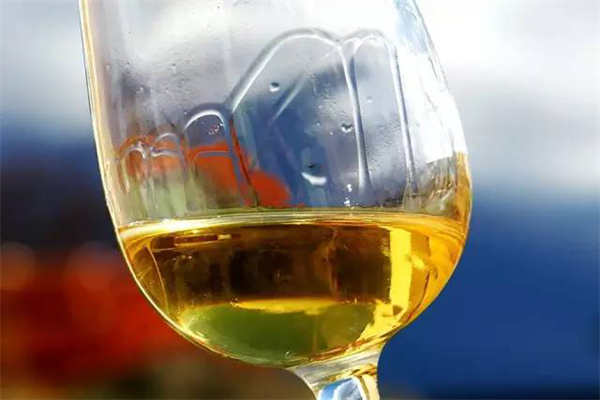 Higher alcohols are commonly known as fusel oils, which refer to monohydric alcohols with more than three carbon atoms, and the content in alcoholic beverages is generally 0.5% to 0.7% of alcohol content, mainly including n-propanol and isobutanol, isoamyl alcohol, active pentanol and β-phenylethanol, of which isobutanol, isoamyl alcohol and active pentanol are the three main higher alcohols, accounting for more than 70% of the total higher alcohols. Isobutanol and isoamyl alcohol have bitter and spicy flavors which will bring unpleasant sensory effects to wine. Because the carbon chain of higher alcohol is longer than that of ethanol, the body metabolizes slowly and stays in the body for a long time, which will causes headache.
Aldehydes: Aldehydes in wine are important flavor substances, of which acetaldehyde accounts for 90%. The low content of acetaldehyde in wine has a pleasant fruit aroma, but at higher concentrations, it has a kind of grass or green apple-like flavor. In the presence of acetaldehyde, anthocyanins can be rapidly polymerized with catechol or tannin, and the anthocyanin-catechol and anthocyanin-tannin polymers formed which can resist the decolorization of SO2 and increase the chroma and stability.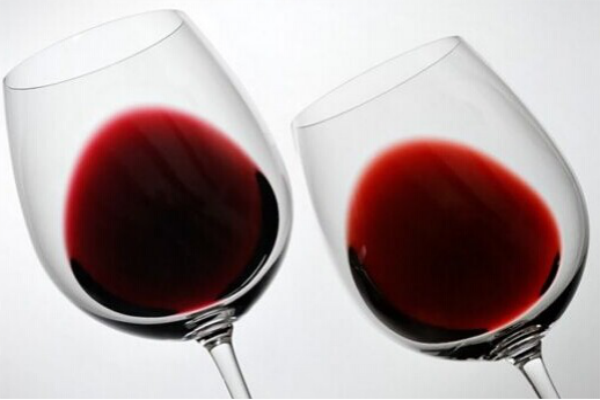 Organic acids: The main organic acids produced by yeast metabolism include succinic acid, acetic acid, and lactic acid. Succinic acid can resist microbial attack under anaerobic conditions and is particularly stable in wine. Succinic acid is one of the most common organic acids produced by yeast metabolism. It has a complex taste, both acid and bitter. Yeast only produces a small amount of lactic acid and acetic acid during alcohol fermentation.
Ester: Ester compounds produced by Saccharomyces cerevisiae usually give wine fresh fruit aromas, such as pineapple, banana, strawberry, honey, and floral aroma, and it plays an important role in young white and rosé wines. Most of the esters in aged red wines are hydrolyzed. Therefore, when producing new wine which want to sell as soon as possible, wine yeast with strong ester productions ability is preferred(such as CEC01 and BV818 ).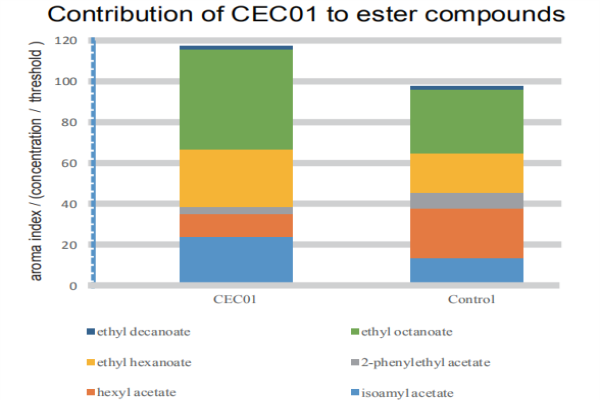 Sulfides: Sulfides in wine generally have bad flavors, low sensory thresholds and lively chemical reactions that are difficult to remove, and usually have a negative impact on wine quality. The sulfur-containing compounds in wine mainly include: hydrogen sulfide, thiols, thioethers, thiol esters, sulphur fusel oil and heterocyclic compounds. Hydrogen sulfide has a smell of rotten eggs, with a very low sensory threshold of only 10-80 μg/L, which will seriously affect the aroma of the wine, and will also mask other aromas in the wine. The use of yeasts that do not produce hydrogen sulfide (such as VIC and MST) can solve this problem very well.
In order to systematically evaluate yeast, in addition to metabolic by-products, fermentation kinetics, nutritional requirements, alcohol tolerance, enzyme production characteristics, sulfur dioxide tolerance, etc, must be considered too.
Angel Yeast has been committed to the research of wine yeast, and screened out excellent strains through comprehensive evaluation of the yeast, and formulated the best use plan according to the characteristics of each strain to help customers optimized fermentation process, improve wine quality.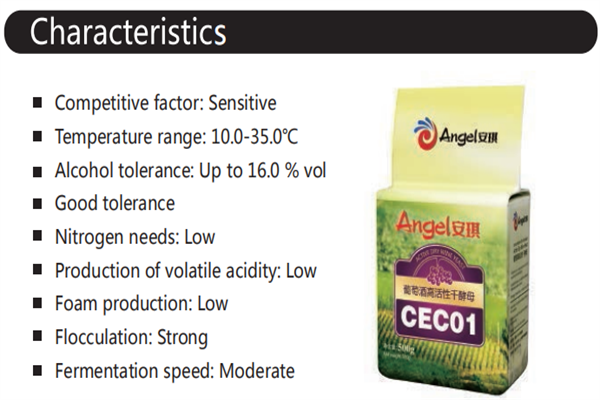 ---
About Distilled Spirits and Biofuels Division:

Angel can provide brewing yeasts, ingredients and related technical services for the production of wine, beer, and other brewing liquor. All our products are natural, safe, and of high quality. With the current energy shortages around the world, the production of fuel ethanol through yeast fermentation has become an inevitable trend.
About Angel:
Angel Yeast Company is a high-tech listed company specializing in yeast and biotech. Product business covers Yeast and Baking, Yeast Extract-Savoury, Nutrition & Health and Biotechnology fields. It is one of the world's leading companies in the yeast industry. Angel has 12 holding subsidiaries and provides products and services for more than 150 countries and regions.
Published by Andrew Lee

Application engineer

Enologist

Angel Distilled spirits and Biofuels Division
For more media information, please contact:
Angel Yeast Co., Ltd.
Yichang, Hubei, China
Ryan Wu
Tel.: +86 717 6353619
Email: wusy@angelyeast.com
en.angelyeast.com
---
---