By Carl Chang
May 09, 2022
The Angel leaven is more and more popular in many countries, because of its powerful fermentation ability. No matter who you are, or no matter what you can brew or not, if you want to be a brewer. You can be a brewer just with using Angel leaven.
Now, many people use angel leaven to brew whiskey, because the Angel leaven can make the whole fermentation process goes easily.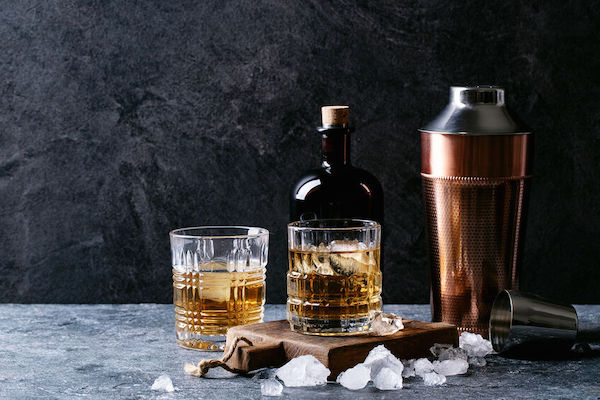 There are some advantages of Angel leaven in brewing whiskey:
1. powerful yeast
There are different kinds of yeast that are used by brewers and distillers, but they all belong to a species called "Saccharomyces cerevisiae". The yeast can develop more aromatic flavors, and outreach more alcohol. The experience and experiments have shown that the yeast in angel leaven will show best results regarding several aspects: This strain of yeast ensures a quick and entire fermentation, creates positive aromas.
2. Suitable for a variety of materials
Easily speaking, the Angel leaven can ferment almost all the starch materials. In America, people mainly ferment corn and oat with Angel leaven; in China, they used mainly ferment sorghum with Angel leaven; in Russia, ferment wheat and potato; ferment rice in Vietnam and ferment malt in Britain.
3. scientific ratios of degradation and fermentation
Frankly speaking, the traditional fermentation is unstable because of the unbalanced fermented situations. Factors such as the different amount of glucose and yeast will affect the process of fermentation, and make the result be changed. And Angel leaven can create a balanced situation, the proper amount of yeast and the proper speed of material degradations can make a good fermentation result.
4. the safety of production
The product of angel leaven has been used more than 20 years for all over the world, and the history of usage shows that it is a very safe product.
So, if you want to make an easy and stable whiskey fermentation. Angel leaven maybe the best choice you need.
Published by Carl Chang

Senior Engineer of Distilled Spirits and Biofuels Division
---
About Angel Brewing:
Angel brewing focus on the brewing microbial resource industrialization and its industrialized application including global distilling spirit, wine, fermented condiment and global biofuel. The team of angel brewing experts provides brewing microbial products and fermentation solutions to global customers.
About Distilled Spirits and Biofuels Division:
Angel can provide brewing yeasts, ingredients and related technical services for the production of wine, beer, and other brewing liquor. All our products are natural, safe, and of high quality. With the current energy shortages around the world, the production of fuel ethanol through yeast fermentation has become an inevitable trend.
About Angel:
Angel Yeast Company is a high-tech listed company specializing in yeast and biotech. Product business covers Yeast and Baking, Yeast Extract-Savoury, Nutrition & Health and Biotechnology fields. It is one of the world's leading companies in the yeast industry. Angel has 12 holding subsidiaries and provides products and services for more than 150 countries and regions.
For more media information, please contact:
Angel Yeast Co., Ltd.
Yichang, Hubei, China
Ryan Wu
Tel.: +86 717 6353619
Email: wusy@angelyeast.com
en.angelyeast.com