How to brew the White House Honey Porter at home?
Nov.19, 2018
By Guangxin
Abstract: We may brew the White House Honey Porter by Angel yeast CN36 at home, like Barack Obama does at the White House.
Barack Obama, the former President of the United States, is the first president of the USA who brews beer at the White House. So far, he has brewed three kinds of craft beer, since he purchased a set of micro-beer equipment at 2011. Those are the White House Honey Brown Ale, the White House Honey Porter, and the White House Honey Blonde Ale. Fortunately two of them has been published, and today we will share you how to brew the White House Honey Porter with Angel beer yeast CN36 at home.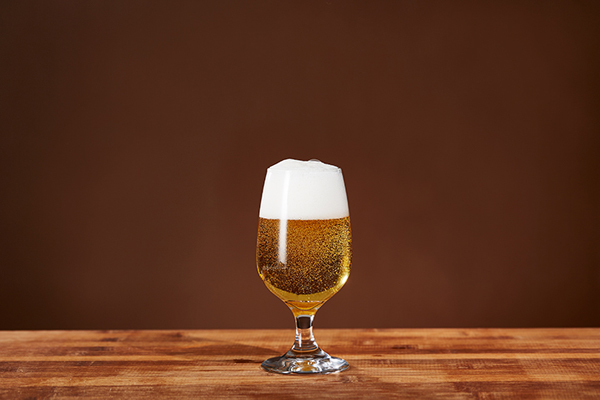 A. Formula
Prepare the ingredients of the White House Honey Porter according to the table below.
Tab. 1 Ingredients
| | | | |
| --- | --- | --- | --- |
| NO. | Ingredients | Weight | Note |
| 1 | light malt extract | 3. 3 lb(2 cans) | unhopped |
| 2 | Munich Malt | 3/4 lb | |
| 3 | crystal malt | 1 lb | |
| 4 | black malt | 6 oz | |
| 5 | chocolate malt | 3 oz | |
| 6 | White House Honey | 1 lb | |
| 7 | bittering hops | 10 HBUs | Homebrew Bitter Units |
| 8 | Hallertaur Aroma hops | 1/2 oz | |
| 9 | dry yeast Angel-CN36 | 12g | 1 pkg |
| 10 | corn sugar for bottling | 200g | 3/4 cup |
A. Directions
B.1 Saccharification
In a 6 qt pot, add grains to 2. 25 qt of 168°Fwater.Mix well to bring temp down to 155°F. Steep on stovetop at 155°Ffor 45 minutes.
B.2 Enzyme inactivation
Bring 2 gallons of water to 165°Fin a 12 qt pot. Place strainer over, then pour and spoon all the grains and liquid in.
B.3 Filtering
Rinse with 2 gallons of 165°Fwater. Let liquid drain through. Discard the grains and bring the liquid to a boil. Set aside.
B.4 Boiling
Add the 2 cans of malt extract and honey into the pot. Stir well. Boil for an hour.
B.5 Adding hops
Add half of the bittering hops at the 15 minute mark, the other half at 30 minute mark, then the aroma hops at the 60 minute mark. Set aside and let stand for 15 minutes.
B.6 Cooling
Place 2 gallons of chilled water into the primary fermenter and add the hot wort into it. Top with more water to total 5 gallons if necessary. Place into an ice bath to cool down to 70-80°F.
B.7 Vaccination
Activate dry yeast Angel-CN36 in 1 cup of sterilized water at 75-90°Ffor fifteen minutes.Pitch yeast into the fermenter. Fill airlock halfway with water.
v CN36 is an excellent ale yeast to help produce varieties of the common ale styles.
v high flocculation.
v high attenuation:80~92%
v Quick start to fermentation and reaching a final gravity during 4 days at 18℃.
v Suitable for high concentration of beer, 12%(v/v).
v Displays slight ester aroma without any unpleased smell if properly handled.
v Help to taste soft and present a clear and bright body
B.8 Fermentation
Ferment at room temp (64-68°F) for 3-4 days. Siphon over to a secondary glass fermenter for another 4-7 days.
B.9 Bottling
Make a priming syrup on the stove with 1 cup sterile water and 3/4 cup priming sugar, bring to a boil for five minutes. Pour the mixture into an empty bottling bucket. Siphon the beer from the fermenter over it. Distribute priming sugar evenly. Siphon into bottles and cap.
B.10 Carbonization
Let sit for 1-2 weeks at 75°F.
C. Tasting
Have a taste at 46°F~50°F, and enjoy it with you friends.
Here are some tips to help you to convert the Unit.
A qt = 0.946 L;
1 pint = 0.55 L;
1 lb = 453. 6 g;
1 oz = 28. 3 g;
1 gallon = 3. 8 liters;
°C= ( °F -32) x 5 / 9;
Angel can provide brewing yeasts, ingredients and related technical services for the production of wine, beer, and other brewing liquor. All our products are natural, safe, and of high quality. With the current energy shortages around the world, the production of fuel ethanol through yeast fermentation has become an inevitable trend.
Angel Yeast Company is a high-tech listed company specializing in yeast and biotech. Product business covers Yeast and Baking, Yeast Extract-Savoury, Nutrition & Health and Biotechnology fields. It is one of the world's leading companies in the yeast industry. Angel has 12 holding subsidiaries and provides products and services for more than 150 countries and regions.
Published by Guangxin liu
Senior technical engineer
Angel Distilled spirits and Biofuels Division
For more media information, please contact:
Angel Yeast Co., Ltd.
Yichang, Hubei, China
Ryan Wu
Tel.: +86 717 6353619
Email: wusy@angelyeast.com
en.angelyeast.com
---
---