Effects of Angel Annzyme Glucose Oxidase in Baking
February 28th
By Eric Dong
How to strengthen the gluten and improve dough moisture retention? How to increase dough mechanical handling tolerance, reduce dough stickiness and keep dough dry? etc.. Angel AnnzymeTM provides you the best solutions.
The functional properties of bread dough largely depend on the gluten proteins. However, 85% of the proteins in the flour are not water-soluble. As the main ingredients of the gluten network, glutenin and gliadin constitute the skeleton of bread.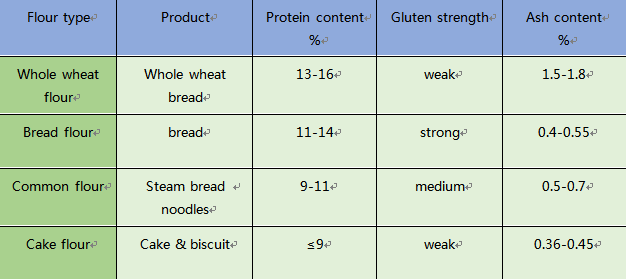 Annzyme Glucose Oxidase GO101 is a high concentrated bakery enzyme product, which can improve dough strength by the oxidation of β-D-glucose to D-glucono-δ-lactone and hydrogen peroxide(H2O2). H2O2 oxidation induces the formation of disulfide bonds by coupling of two cysteine residues. Disulfide bonds crosslinks glutenin and gliadin to form a gluten network.
GO101 application:
• Strengthen the gluten(especially for weak gluten) and improve dough moisture retention;
• Increase dough mechanical handling tolerance, reduce dough stickiness and keep dough dry;
• Increase the loaf volume and improve the quality of bread;
• Improve dough proofing tolerance.
Dosage:0.4~2g/100kg flour(4~20ppm)
Application result:
• Increased the bread volume;
• Improved the bread structure;
• The dosage must be controled, for the overdose will bring a bad effect.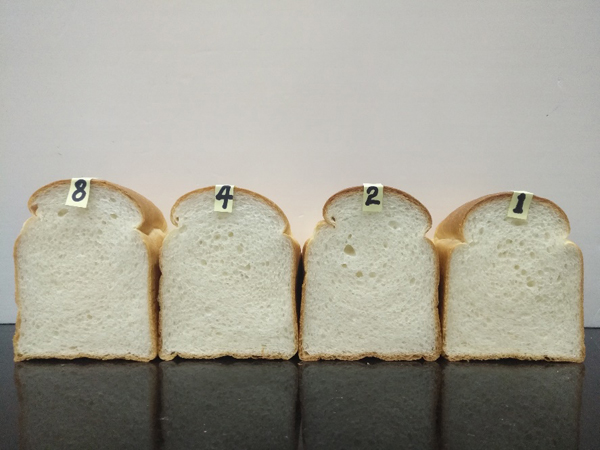 Gig.1 Positive effect of GO101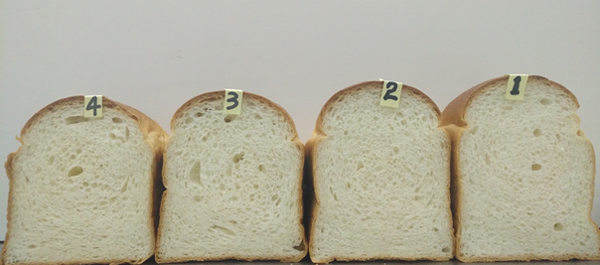 Gig.2 Overdose effect of glucose oxidase
About AnnzymeTM:
Annzyme is a new brand for Angel enzymes products. We are dedicated to providing customers with perfect solutions in many fields like baking, proteolysis, nucleic acid hydrolysis, starch further-processing etc, and already built highly automated production lines for enzymes and other biological products. We are committed to become the best enzymes supplier and service provider.
About Angel :
Angel Yeast Company is a high-tech listed company specializing in yeast and biotech. Product business covers Yeast and Baking, Yeast Extract-Savoury, Nutrition & Health and Biotechnology fields. It is one of the world's leading companies in the yeast industry. Angel has 12 holding subsidiaries and provides products and services for more than 150 countries and regions.
Press contact:
ANGEL YEAST CO.,LTD
Address: 168 Chengdong Avenue, Yichang, Hubei 443003, P. R.China
Tel: +86-717-6369520, 6369558
Fax: +86-717-6370680
email: aie@angelyeast.com
Related tags:
---
---