Aug. 10th, 2020

By Jimmy Fu


Global demand for protein is increasing rapidly
Protein is one of the major nutrients and protein demand is growing rapidly as the population and living standards increase. The world's population is projected to grow to 9.7 billion by 2050, of which two-thirds are projected to live in urban areas (Fig.1). This increase in population combined with rapidly changing eating habits are creating a substantial "protein gap" between the protein available and the expected demand in 2050. The global per capita demand and annual global demand for both plant protein and animal protein are increasing significantly from 1960s to 2030. (Fig.2)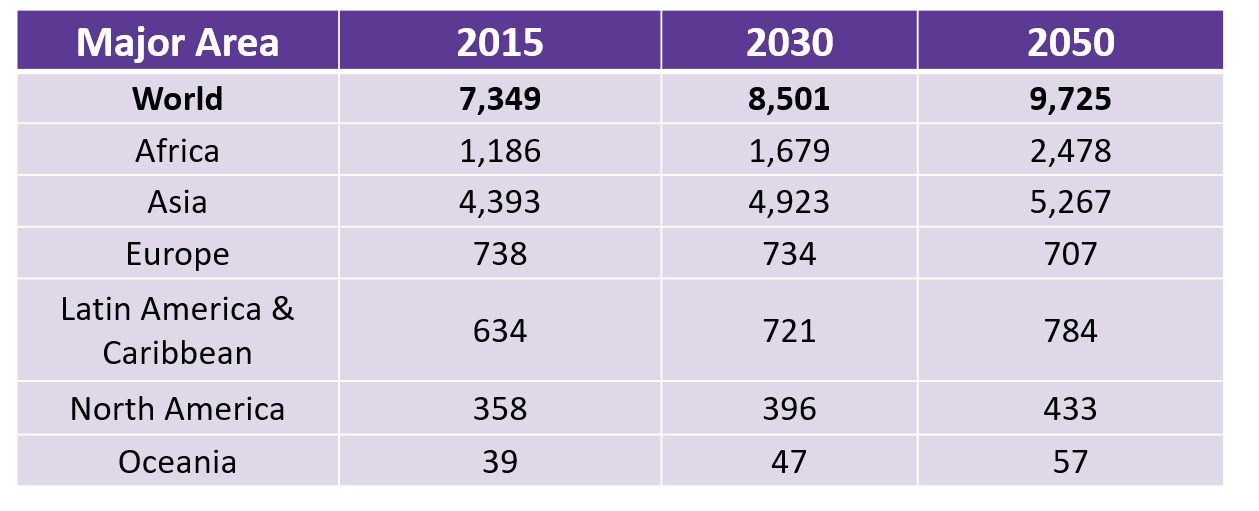 Fig. 1 World population forecast, million [1]

Fig. 2 The global demand for plant protein and animal protein are both increasing significantly [2]
More people say no to animal source protein
Due to a variety of reasons, such as fear of antibiotic residues and virus infection, concern for animal welfare, and environmental sustainability, consumers are increasingly reducing their consumption of meat and other animal products. More and more people claim to be vegans, vegetarians, or flexitarians, turning away from animal protein and looking for alternative protein to fulfill their nutritional needs. (Fig.3)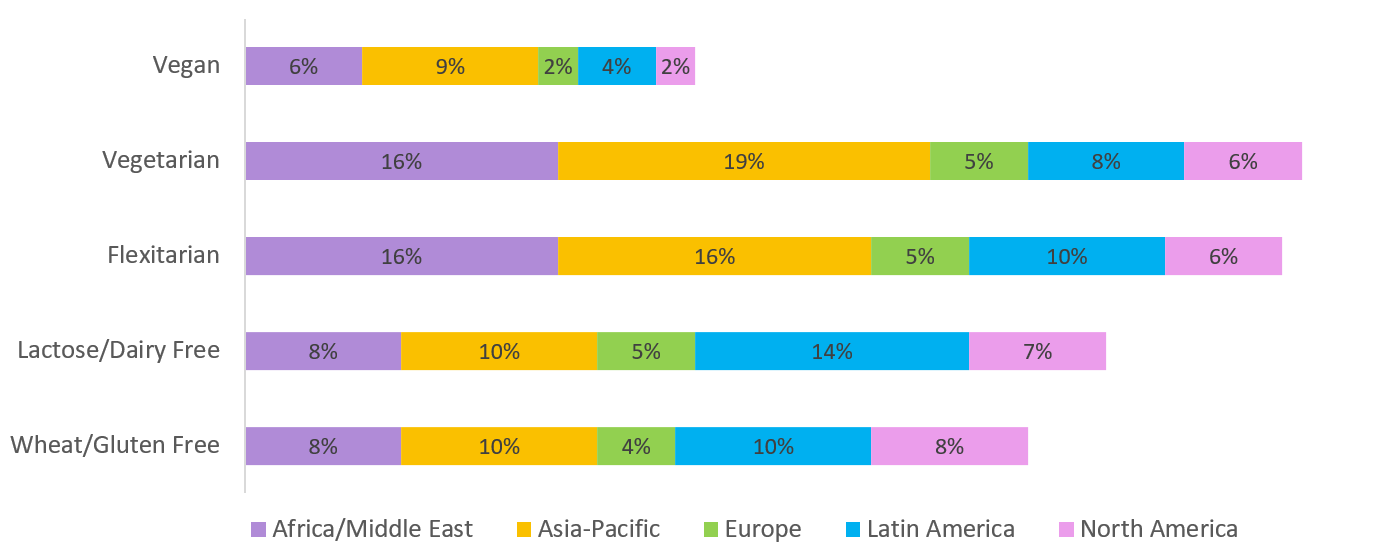 Fig.3 Percentage who say they follow a special diet that limits or restricts specified foods or ingredients [3]
Nowadays the main alternatives to animal protein are plant protein, such as wheat, soya, pea, etc. But there is not enough land for plant proteins globally. (Fig. 4, 5). At the same time, land resources also suffer from problems such as ground failure, soil erosion, soil salinization, desertification, and land pollution. There are also some disadvantages of plant proteins, such as the climate and environmental influences that make the output and price unstable. Also, people are worried about the GMO risk, heavy metals, and pesticide residues.
Fig. 4 Land area needed to produce 1 ton of protein, hectare [4]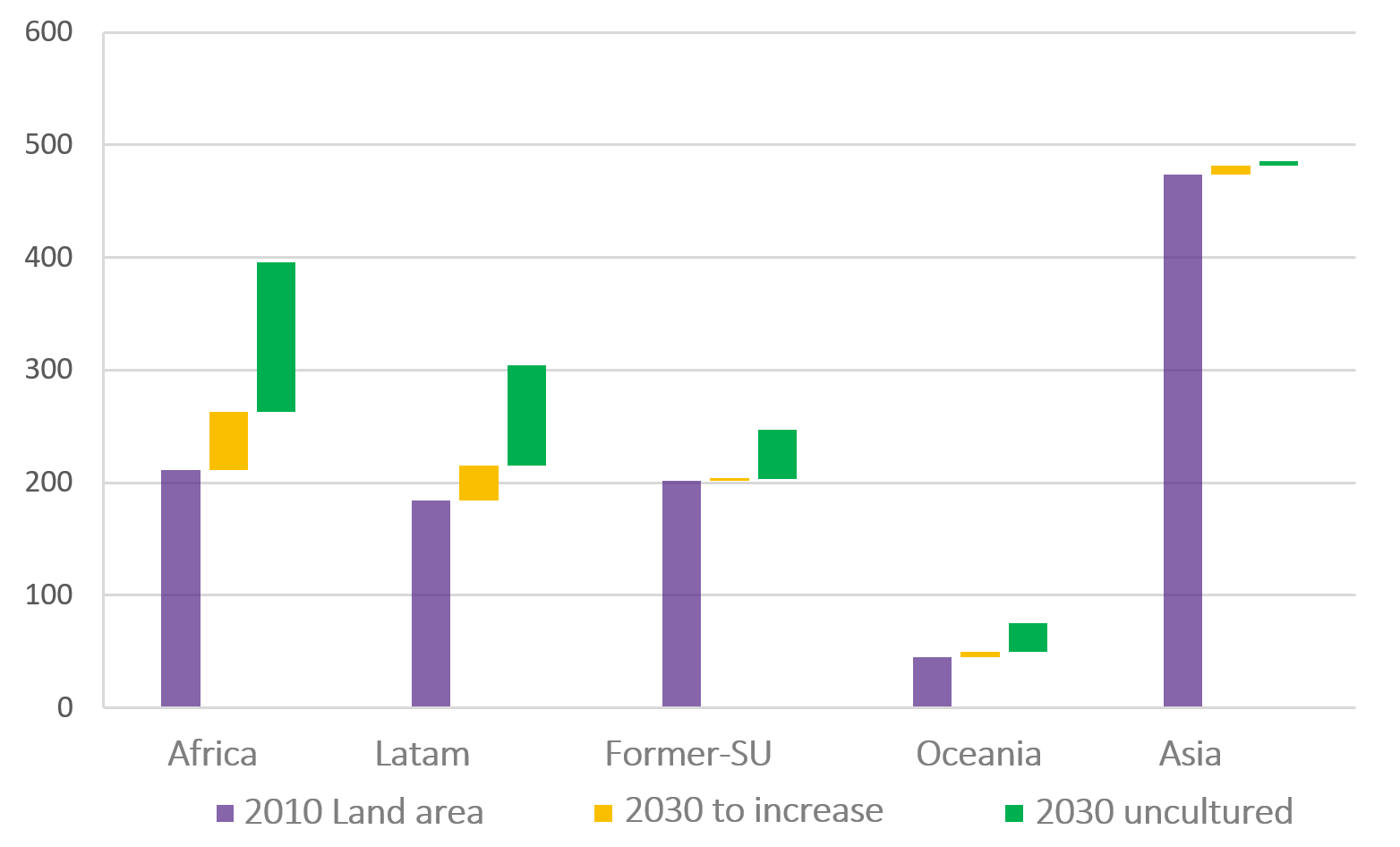 Fig. 5 Forecast of global farmland growth, million hectares [4]
The food, beverage, and nutrition industry is therefore facing a big challenge: how to find a solution to meet the protein needs of nearly 10 billion people in a sustainable and healthy way? We need to find a high-quality protein source which is reliable, sustainable, and eco-friendly.
AnPro Yeast Protein – a high quality protein source which is reliable, sustainable, and eco-friendly
Containing more than 70% high quality protein, AnPro is extracted from primary grown nutritional yeast (Saccharomyces cerevisiae). The PDCAAS* of AnPro is in the same level of WPC (whey protein concentrate) and better than SPI (soy protein isolate), which means optimal quality and good digestibility of AnPro [5]. A recent study from Angel also showed that AnPro contains significant amounts of BCAA (branched chain amino acids), which makes it an ideal ingredient in sports recovery applications. (Fig.6) [6]

Fig. 6 Comparing of BCAA between different protein sources
AnPro is a reliable protein source. Because the main producing process of yeast is fermentation, the production of AnPro is not influenced by climate and environment, which makes the output of AnPro always stable. Compared to animal and plants sources with long breeding cycles, AnPro is extracted from yeast with short production cycles and high efficiency. (Fig.7)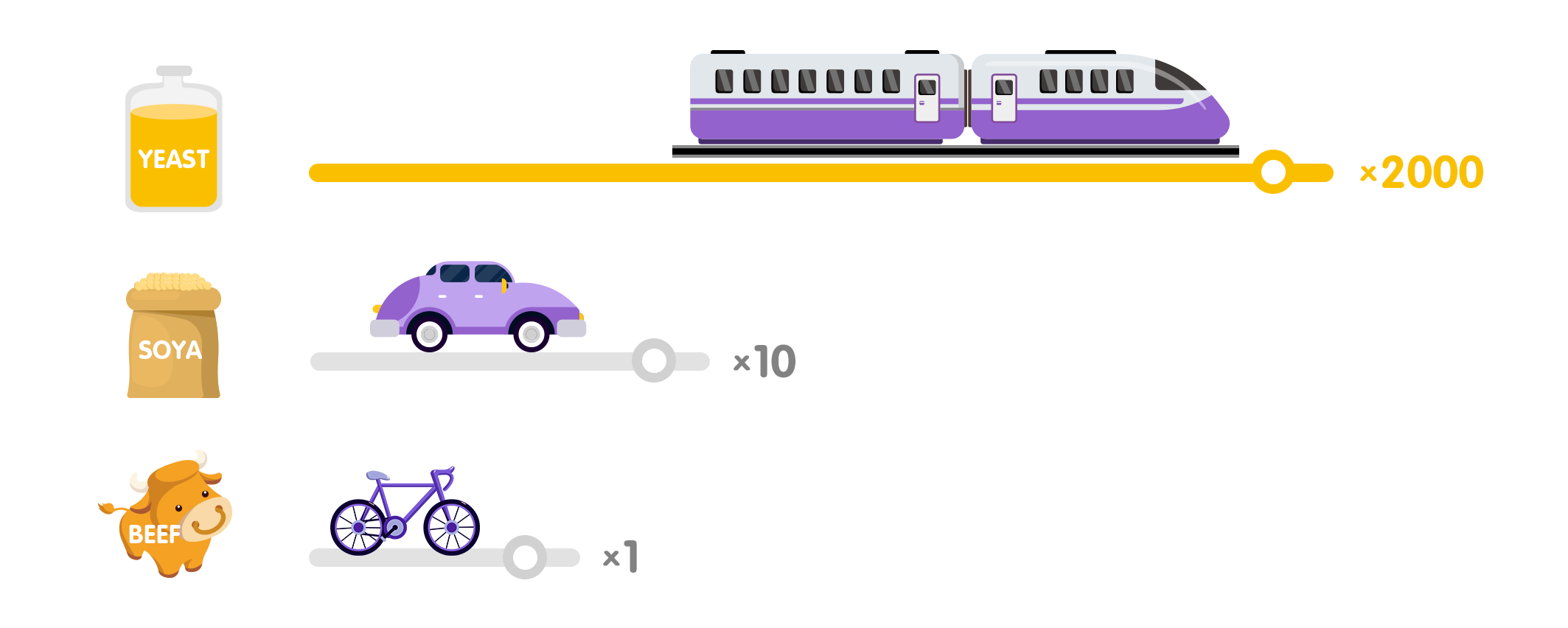 Fig. 7 Comparing of protein production efficiency between different protein sources△ [6]
The yeast industry is the model of a circular economy. The sugar cane and beet molasses are the nutrient source of yeast, and the industrial wastewater of yeast production is the source of organic fertilizer for crop production. (Fig.8) Angel provides cost-effective products for its customers, while maximizing the social benefits to support and promote the sustainable development of the yeast industry.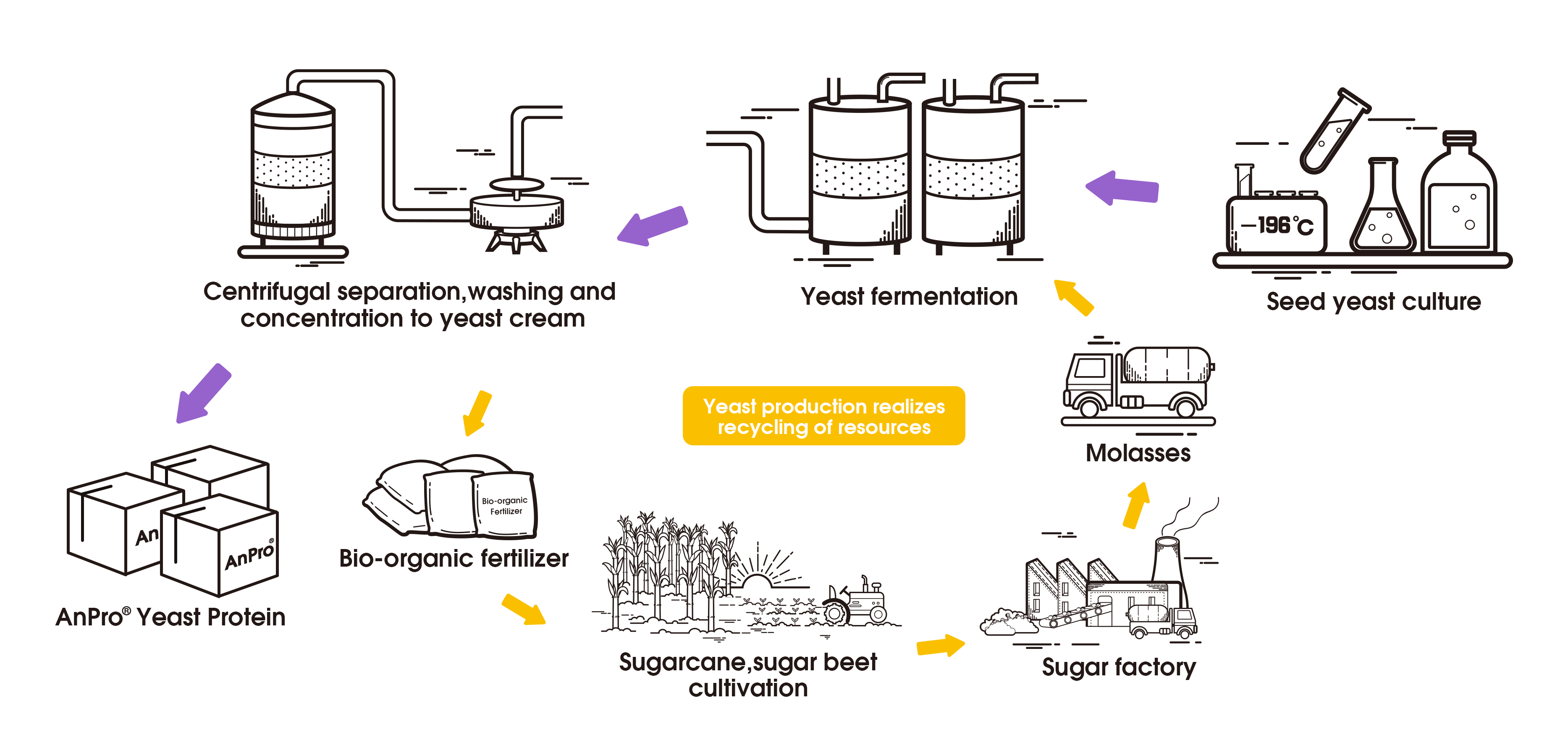 Fig. 8 Circular economy of producing process of AnPro yeast protein
Compared to plant and animal sourced protein, AnPro can also reduce water consumption and carbon footprint, while needing less farmland, thanks to Angel's patented and efficient manufacturing process. (Fig.9)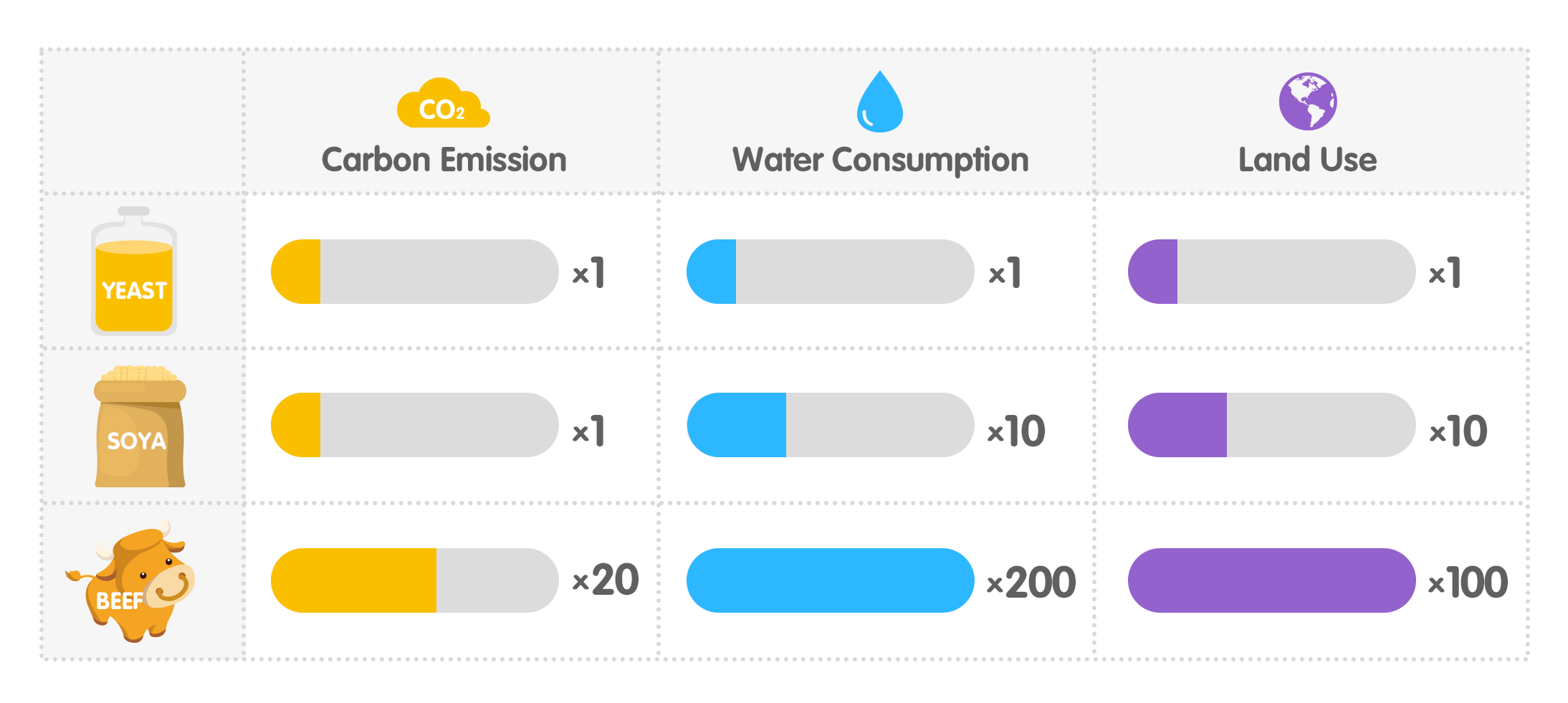 Fig. 9 Environmental influence and resource consumption when producing equal amount of protein [6]
As a high-quality protein source which is reliable, sustainable, and eco-friendly, AnPro is positioned to close the protein gap. With features of non-animal, non-GMO, dairy free and soy free, AnPro is suitable for diets of vegans, vegetarians, and flexitarians, as well as people interested in weight management, sports nutrition, healthy ageing and healthy lifestyles. Human demand for protein will no longer rely on animals and plants sources that consume high resources. As microbial sources, AnPro will play an increasingly important role in maintaining the health and sustainable development of the earth.
Reference
[1] United nations, populations division.
[2] BIPE based on FAO data.
[3] The Nielsen Global Health and Ingredient-Sentiment Survey, Q1 2016
[4] BIPE, Fischer & Shah 2010, FAO
[5] Chen Zhixian, Zhang Haibo, et al. Amino acid composition analysis and in vitro dynamic digestion of protein with three different sources. Journal of Henan University of Technology (Natural Science Edition). 2019,40(2): 62-68.
[6] Internal data from Angel Yeast
*PDCAAS: Protein Digestibility Corrected Amino Acids Score, is a method of evaluating the quality of a protein based on both the amino acid requirements of humans and their ability to digest it. The PDCAAS rating was adopted by the US FDA and the Food and Agricultural Organization of the United Nations/World Health Organization in 1993 as "the preferred best" method to determine protein quality.
△Protein production efficiency: After 24 hours of cultivation, 1000 kg yeast, soya, cow can increase 2000 kg, 10 kg, 1 kg protein respectively.
If you need more information about AnPro yeast protein, please contact us at nutritech@angelyeast.com