Aug. 20th, 2020
by Jimmy Fu

Affected by the continued decline of the birth rate, the competition in the infant milk formula market is very fierce. The milk formula for toddler, known as the "blue ocean of new consumption", has become a new battlefield for major dairy companies. Recently, the tycoon of Chinese milk formula Feihe officially announced the launch of three toddler milk formula. After a long term of experiment and comparative research, Feihe innovatively developed the "Zhuoran" 3-plus nutrients group formula, which added three functional nutrients, effectively enhance children's resistance and protect children's growth. The new products have also caused engaging discussion in the industry. What are these three functional nutrients?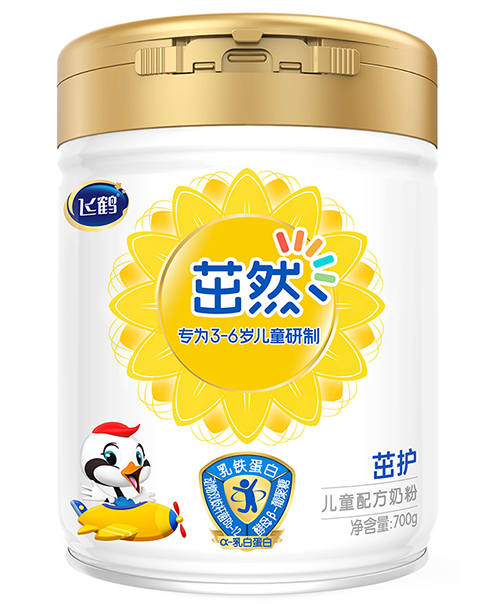 It is well-known that Feihe occupies a unique position of "More suitable for Chinese babies" in the minds of consumers. Based on the in-depth research of Chinese consumers, the brand found that people's pattern of consumption changes from "buy cheap products" to "buy high-quality products", from "buy the masses products" to "buying fine products", the consumption upgrade trend is significant, and quality consumption has become an important market trend, which puts forward higher requirements for the production and supply of enterprises and brand innovation capabilities.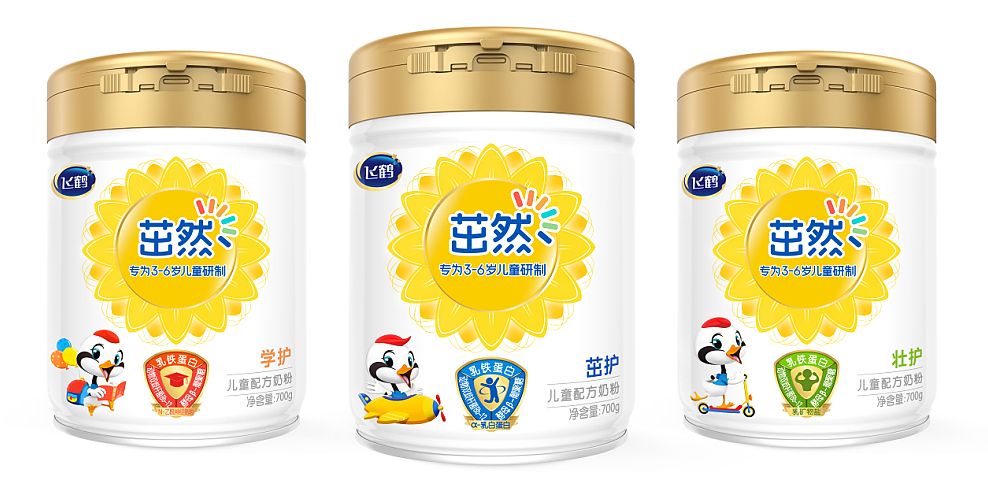 Feihe's new toddler milk formula Zhuoran are a series of nutritional solutions for children aged 3-6. The three new products have added three nutrients: yeast beta-glucan, lactoferrin, and probiotic Bb-12. Among them, yeast beta-glucan in Zhuoran milk formula is responsible for activating the baby's own immune pathways and enhancing the combat power of the cells; lactoferrin, as an important active immunoprotein in breast milk, helps the baby resist bacteria, produce immune antibodies, and avoid the invasion of external germs and viruses; probiotic Bb-12 is responsible for promoting the proliferation of beneficial bacteria in the intestine due to its good tolerance and activity, and establishes a natural protective barrier in the intestine.
Why does yeast beta-glucan play an important role in children's immunity? What exactly is yeast beta-glucan?
Immunity appeal: one of the important directions of toddler milk formula
At present, in addition to satisfying the nutrition required for growth, infant milk formula and toddler milk formula have more strongly demand for products such as promoting intelligence (such as DHA), eye protection (such as zeaxanthin), and immunity enhancement (such as lactoferrin). As the products for promoting intelligence are relatively mature, eye protection and immunity enhancement have become key development directions. Relevant market research shows that children are much more likely to get sick between the ages of 3 and 6 than adults. How to enhance immunity and avoid getting sick has become the focus of parents' attention. In addition, under the influence of COVID-19 this year, people's awareness of enhancing immunity has been strengthened. The domestic demand for immune-enhanced toddler milk formula has gradually increased, which provides a huge opportunity for the rise of the toddler milk formula market.
Yeast beta-glucan: deep exploration of immunity appeal
In addition to technological upgrades, dairy innovation comes from the innovation of ingredients. The addition of each new functional ingredient will bring a new revolution in dairy innovation. Especially when the innovation of dairy functional ingredients is weak, the emergence of yeast beta-glucan provides new ideas for products innovation.
"We are proud of providing Feihe with yeast beta-glucan. In fact, yeast beta-glucan has a long history of use abroad." said Poshy Zhang, R&D director of Angel Yeast. As early as the beginning of 20th century, scientists discovered that yeast-derived polysaccharides are "catalysts" that stimulate the activity of immune cells. Studies have shown that when yeast beta-glucan comes into contact with the intestinal mucosa, it can regulate T lymphocytes and enhance the response of epithelial cells. It can also interfere with the colonization of enteric pathogens through receptor-mediated interactions with microfold cells (M cells, epithelial cells that specialize in transporting macromolecular antigens). In addition, yeast beta-glucan can also promote the secretion of short-chain fatty acids and immunoprotein, and regulate the immune factors of cells in the body.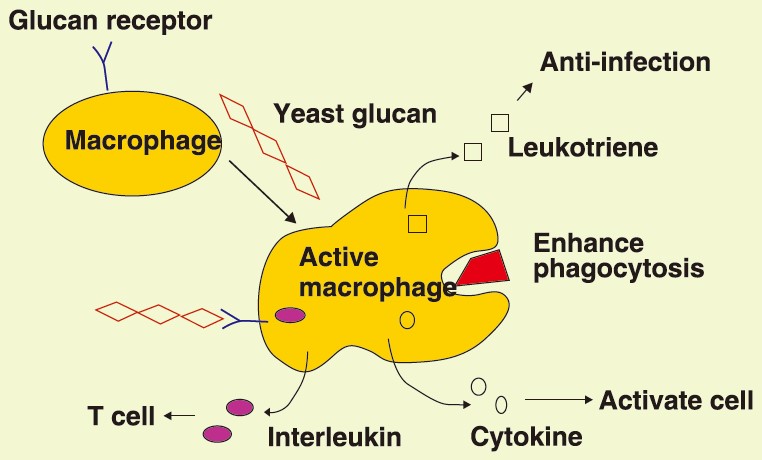 Mechanism of immunity-enhancing of yeast beta-glucan in the body

In 2011, the European Union also approved yeast beta-glucan as a novel food ingredient, and the US FDA also approved it as GRAS (Generally Recognized as Safe). In China, yeast beta-glucan was approved as a novel food ingredient in 2010, and it was nominated as a nutrition enhancer in 2012. Therefore, domestic nutraceutical companies and milk formula companies have added yeast beta-glucan to their products.
In addition, due to various reasons such as the adjustment of national standards, many infant milk formula containing lactoferrin suffered a shortage of lactoferrin for a period of time, which has a great impact on the production and terminal sales of related companies. The extraordinary strength of immunity enhancement of yeast beta-glucan gives the milk formula market a new choice and meets consumers demand perfectly, especially for toddler milk formula.
---
About Angel Human Health:
Specialized in yeast and fermentation, AHH is committed to developing innovative, differentiated, science-based functional ingredients and customized solutions, to help our customers get enduring success, as well as contribute to a healthier and sustainable world together.

About Angel:
Angel Yeast Company is a high-tech listed company specializing in yeast and biotech. Product business covers Yeast and Baking, Yeast Extract-Savoury, Nutrition & Health and Biotechnology fields. It is one of the world's leading companies in the yeast industry. Angel has 12 holding subsidiaries and provides products and services for more than 150 countries and regions.
Press Contact:
ANGEL YEAST CO., LTD
Address: 168 Chengdong Avenue, Yichang, Hubei 443003, P.R.China
Tel: +86 717 6369570
Email: Nutritech@angelyeast.com