Why S. Boulardii is one of the best probiotics for gut health?
Oct.28, 2020
by Jimmy Fu
Saccharomyces boulardii (S. boulardii or SB for short), is a microorganism which differs greatly from the well-known probiotic species such as bifidobacterium or lactobacillus. S. boulardii is actually a natural yeast, originally extracted from the lychee fruit. It is a safe microorganism with vast scientific research and documentation. This strain has been internationally acclaimed as a well-researched and unique microorganism, and has been safely used for the last 50 years. S. boulardii is a natural food supplement.


S. boulardii is a unique microorganism which is sold widely in the US, Scandinavia, Germany & France. This microorganism is more robust to environmental stressors than more common bacterial live cultures, and shows strong resistance to heat, humidity and stomach acidity levels.

S. boulardii is understood to be a transient; meaning that it passes through the system without binding to the gut wall lining (a sought-after feature in high quality probiotic bacteria). S. boulardii has undergone years of rigorous clinical research demonstrating not only its safety, but also its ability to support digestive health and intestinal flora balance.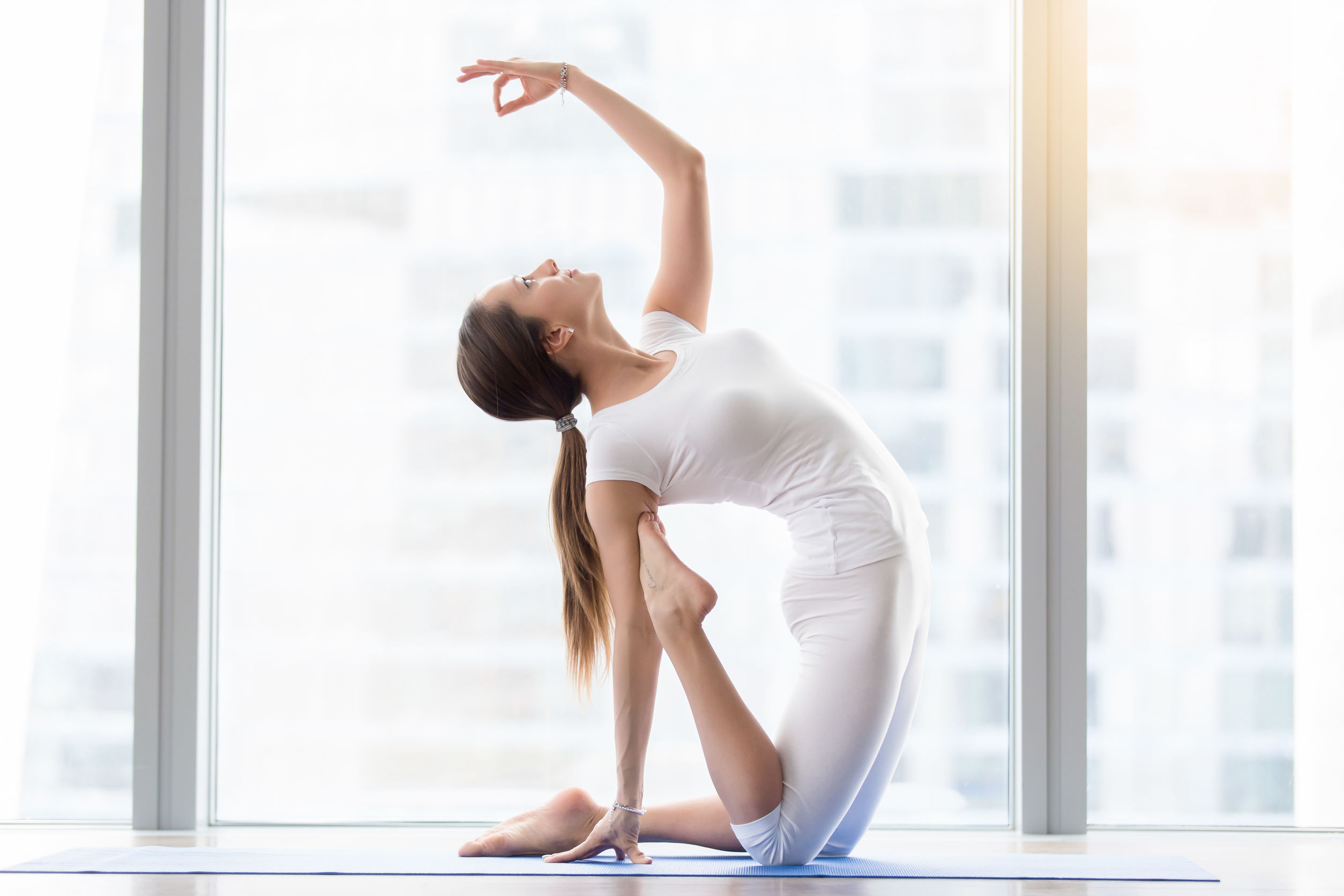 The 4th Triennial Yale/Harvard Workshop on Probiotic Recommendations in 2015*
Form the consensus opinion of the participants in the 4th Triennial Yale/Harvard Workshop on Probiotic Recommendations in 2015, S.boulardii was recommended for probiotic use for all kinds of diarrhea related clinical conditions and IBD of Crohn's Ulcerative colitis.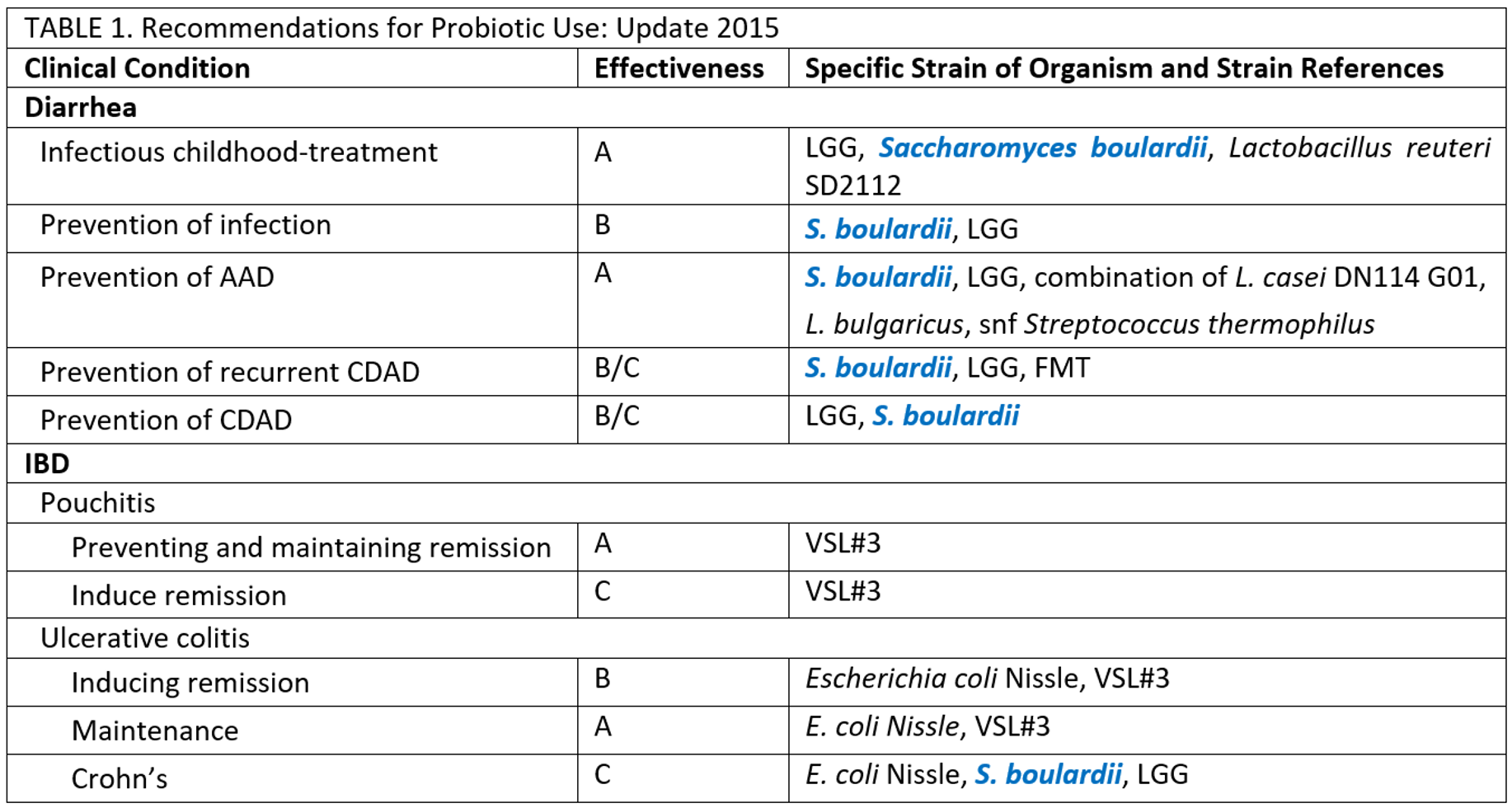 * Recommendations for Probiotic Use--2015 Update: Proceedings and Consensus Opinion.J Clin Gastroenterol. 2015; 49 Suppl 1:S69-73

---
Application Example
250mg/capsule, each capsule guarantees 5 billion live cultures.
Nutritional Information
Live cultures: Saccharomyces boulardii (250mg); vegetarian capsule: hydroxypropyl methylcellulose; filler: potato starch; lubricant: magnesium stearate; antiadherant: silicon dioxide.
Each capsule guarantees 5 billion live cultures.
Suitable for vegans & vegetarians.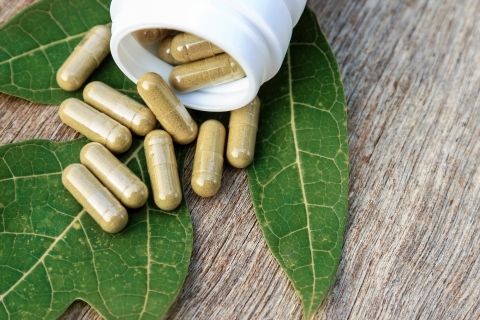 Directions
S. boulardii can be given to adults and children (from 1 year and over) with the following recommendations, or as professionally directed.
Take one to four capsules depending on severity of symptoms and up to six capsules daily, or as professionally directed.

If taking anti-fungals, take separately (at least 2 hours apart).

For infants and children the dose should be lowered

Drink plenty of water with your course of live cultures.

For anyone unable to swallow capsules, capsule can be opened and contents mixed with a cold meal or beverage.
Storage
Store in a cool dry place.
---
Scientific Research
Most successful probiotics in clinical trials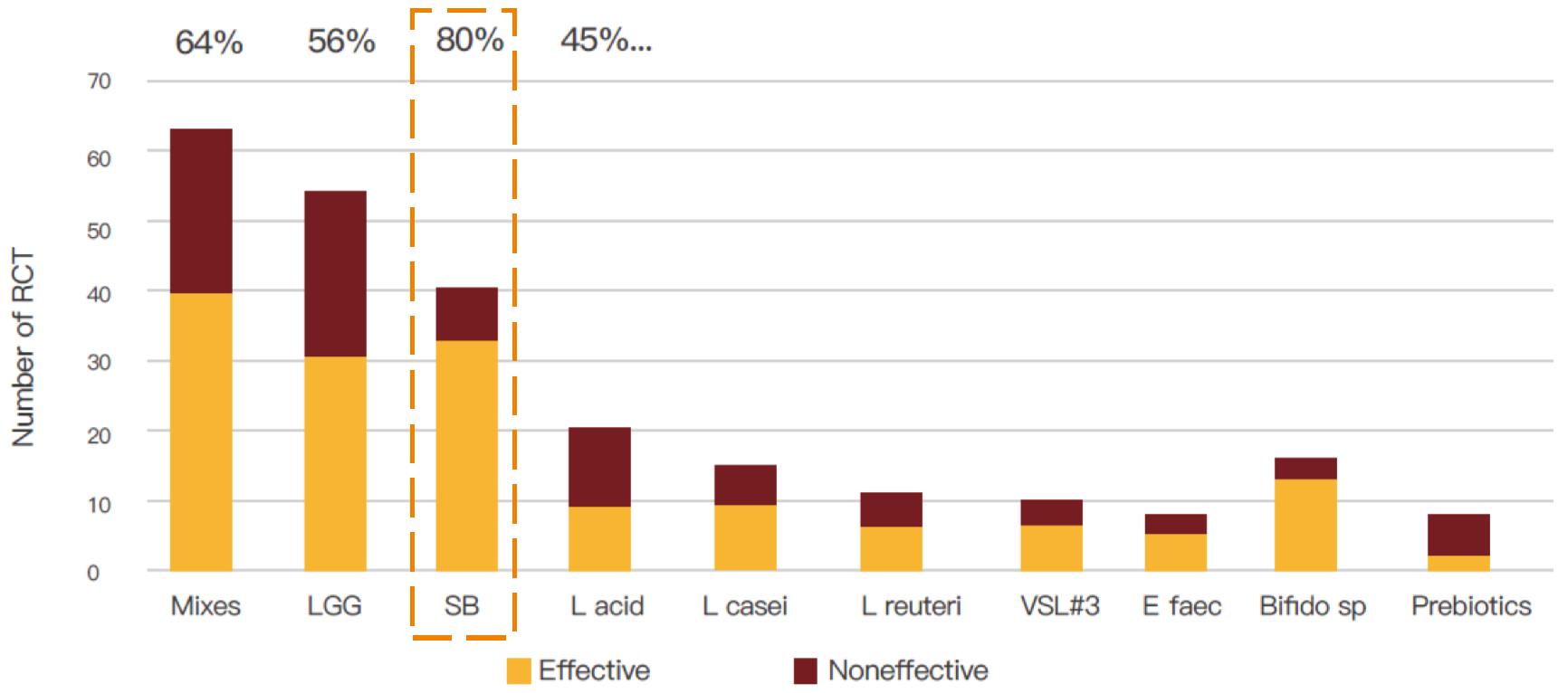 Among the results of meta-analysis of 273 clinical trials for various probiotics, S.Boulardii is in the top 3 clinical trials, the success rate of clinical trials of other probiotics is around 50%, while S.Boulardii has a high success rate of 80%. S. Boulardii is also one of the most researched probiotics in the world.
Clinical Research on Saccharomyces boulardii and diarrhoea
How does it work?

S. Boulardii has a sticky outer membrane which attaches to harmful bacteria such as E.coli and Salmonella and naturally removes them from the system.

Acts as fast and effectively as Ioperamide-based anti-diarrhoeal medicines.

The strain crowds out harmful yeasts such as Candida albicans as well as producing capric acids, caprylic acids and caproic acids.

McFarland, L.V. & Bernasconi, P. (1993) Saccharomyces boulardii: A Review of an Innovative Biotherapeutic Agent. Microbial Ecology in Health and Disease; Vol. 6 pp. 157-171.
Hochter, W. et al (1990) Saccharomyces boulardii in acute adult diarrhea. Efficacy and tolerance of treatment. Munchener Medizinische Wochenschrift; Vol. 132 (12) pp. 188-192.
Cetina-Sauri, G. & Basto, S. (1994) Therapeutic evaluation of Saccharomyces boulardii in children with acute diarrhea. Annales de Pediatrie; Vol. 41 (6) pp. 397-400.
Kurugol, Z. & Koturoglu, G. (2005) Effects of Saccharomyces boulardii in children with acute diarrhea. Acta Paediatrica; Vol. 94 pp. 44-47.
Maupas, J.L. et al. (1983) Treatment of Irritable Bowel Syndrome (IBS) Double Blind Trial of Saccharomyces boulardii. Medecine Chirurgie Digestives. Vol. 12 (1) pp. 77 – 79.
Kotowska, M. et al. (2005)Saccharomyces boulardii in the prevention of antibiotic-associated diarrhoea in children: a randomized double-blind placebo-controlled trial. Alimentary Pharmacology & Therapeutics 21 (5), 583–590
Erdeve, O. et al. (2004) 'The probiotic effect of S.boulardii in a pediatric age group' Journal of Trop Pediatr. Aug;50(4) pp.234-6
D'Souza, A. et al. (2002) Probiotics in prevention of antibiotic associated diarrhoea: meta-analysis. Care of the Elderly Section, Faculty of Medicine, Imperial College School of Medicine, Hammersmith Hospital, London. BMJ 2002;324:1361 ( 8 June )
Kirchhelle, A. et al. (1996) Treatment of persistent diarrhoea with Saccharomyces boulardii in returning travellers. Results of a prospective study; Fortschr Med; Vol. 114 (11) pp. 136-140
Grandy, G. et al. (2010) Probiotics in the treatment of acute rotavirus diarrhoea. A randomized, double-blind, controlled trial using two different probiotic preparations in Bolivian children; BMC Infectious Diseases, Vol. 10 pp. 253
Clinical Research on Saccharomyces boulardii and Candida
Ducluzeau, R. & Bensaada, M. (1982) Comparative effect of a single or continuous administration of Saccharomyces boulardii on the establishment of various strains of Candida in the digestive tract of gnotobiotic mice. Annales de microbiologie. (Inst. Pasteur). 133: pp: 491-501
Jawhara, S. & Poulain, D. (2007) Saccharomyces boulardii decreases inflammation and intestinal colonisation by Candida albicans in a mouse model of chemically-induced colitis. Medical Mycology, Vol. 45. Issue 8. pp 691 - 700.
Berg, R. et al. (1993) Inhibition of Candida albicans translocation from the gastrointestinal tract of mice by oral administration of Saccharomcyes boulardii. J Infect Dis. 1993,Nov;168(5):1314-8.
Murzyn, et al. (2010) Capric Acid Secreted by S. boulardii Inhibits C. Albicans. August 2010, Plos One, Vol. 5. Issue 8.
Clinical Research on Saccharomyces boulardii and Clostridium difficile disease
McFarland, L.V. et al. (1994) A randomised placebo-controlled trial of saccharomyces boulardii in combination with standard antibiotics for clostridium difficile disease. The Journal of the American Medical Association. Vol. 271. pp. 1913 - 1918
Surawicz, C.M. et al (2000) The Search for a Better Treatment for Recurrent Clostridium difficile Disease: Use of High-Dose Vancomycin Combined with Saccharomyces boulardii. Clinical Infectious Diseases. Vol. 31 pp. 1012 – 1017
Buts, J. et al. (1993) Saccharomyces boulardii for Clostridium difficile-Associated Enteropathies in Infants. Journal of Pediatric Gastroenterology and Nutrition. Vol. 16 pp. 419 – 425
Surawicz, C.M. et al. (1989) Treatment of Recurrent Clostridium difficile Colitis with Vancomycin and Saccharomyces boulardii. The American Journal of Gastroenterology. Vol. 85 (10)
Surawicz, C.M. (2003) Probiotics, antibiotic-associated diarrhoea and Clostridium difficile diarrhoea in humans. Best Practice & Research Clinical Gastroenterology. Vol. 17 (5) pp. 775 – 783
Castagliuolo, I. et al. (1999) Saccharomyces boulardii protease inhibits the effects of Clostridium difficile toxins A and B in human colonic mucosa. Infect Immun. 67(I): 302 - 307.
Pothoulakis, C. et al. (1993) Saccharomyces boulardii inhibits Clostridium difficile toxin: A binding and enterotoxicity in rat ileum. Gastroenterology: 104(4): 1108 - 1115.
Tung, J.M et al. (2010) Prevention of Clostridium difficile with Saccharomyces boulardii: A systematic review; Canadian Journal of Gastroenterology, Vol. 23(12) pp. 817-821
Clinical Research on Saccharomyces boulardii and Inflammatory Bowel Disease
Guslandi, M. et al. (2000) Saccharomyces boulardii in Maintenance Treatment of Crohn's Disease. Digestive Diseases & Sciences. Vol 45, 7, 1462 - 1464.
Guslandi, M. et al. (2003) A pilot trial of Saccharomyces boulardii in ulcerative colitis. European Journal of Gastroenterology & Hepatology. Vol. 15 pp. 697 – 698.
---
About Angel Human Health:
Specialized in yeast and fermentation, AHH is committed to developing innovative, differentiated, science-based functional ingredients and customized solutions, to help our customers get enduring success, as well as contribute to a healthier and sustainable world together.

About Angel:
Angel Yeast Company is a high-tech listed company specializing in yeast and biotech. Product business covers Yeast and Baking, Yeast Extract-Savoury, Nutrition & Health and Biotechnology fields. It is one of the world's leading companies in the yeast industry. Angel has 12 holding subsidiaries and provides products and services for more than 150 countries and regions.
Press Contact:
ANGEL YEAST CO., LTD
Address: 168 Chengdong Avenue, Yichang, Hubei 443003, P.R.China
Tel: +86 717 6369570
Email: Nutritech@angelyeast.com
---
---