By Chen Yinlei
In recent years, with the growing market of biological products such as antibody, recombinant protein drugs and virus vaccine produced by adopting the culture process of mammalian cells , the market of cell-cultured products has been further expanded. The protein hydrolysate can be used as a serum substitute or nutrient enhancer to support cell growth, product expression and virus amplification. It contains rich nutrients, and the hydrolysates obtained from different sources and different processing methods are quite different. Yeast hydrolysates, as a major category of protein hydrolysates, contain 20 kinds of amino acids and polypeptides, in addition to nucleotides, vitamins, organic acids, minerals and other effective ingredients.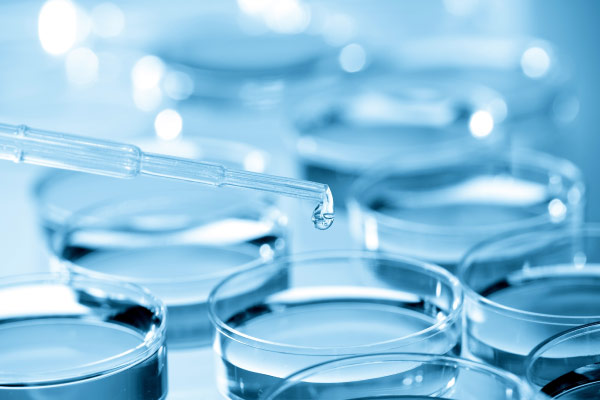 Angel Yeast's products for cell culture combine mammalian cell culture technique with hydrolysate production process, aiming to develop efficient, stable and broad-spectrum adaptive yeast hydrolysates and plant-derived hydrolysates. At present, after preliminary experiments and based on some customer feedback, the products for cell culture, such as CM02 and CM03, show great advantages and potential.

The experiment proved that the yeast hydrolysate CM01 had a certain promoting effect on CHO-K1 cells at a specific concentration. When 1.0 g/L and 2.0 g/L of yeast hydrolysate CM01 were added into the basic medium for culture, the cell viability was well maintained. And for this cell line, it was more sensitive to low concentration hydrolysate, which was enough to provide the cells with the nutrients they need. However, when the concentration was increased, the ash content in the hydrolysate and other substances that were not used by the cells also increased, while on the contrary, the growth and viability of the cells were inhibited to a certain extent.
The experiment proved that yeast hydrolysate CM03 could also promote the growth of CHO cells. When the 1.0 g/L of yeast hydrolysate CM03 was added into the medium with DMEM/Fl2 containing 1% of FBS to culture, its activity of promoting CHO cell proliferation was significantly stronger than that of DMEM/Fl2 medium containing only 10% of FBS, as shown in the figure below. The addition of specific concentration of CM03 could replace part of serum and maintain the normal function of CHO cells.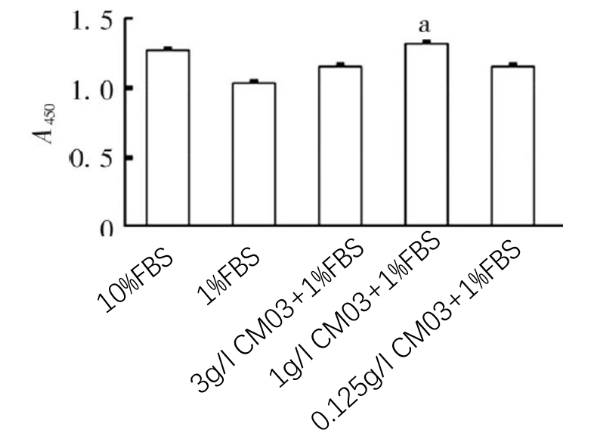 Yeast contains nutrients required for CHO cell proliferation. Adding yeast hydrolysate of certain concentration to the basic medium can promote cell growth or maintain normal and stable cell proliferation. In different application scenarios, it can provide energy for cells or play the role of replacing the addition of part of blood serum.
Published by Chen Yinlei


R&D expert of Protein Nutrition and Flavoring technology center



---
About Angel Fermentation Nutrients:
Angel Fermentation Nutrients, rich in protein, amino acids, peptides, nucleotides, B vitamins, and trace elements. With the advantages of having no allergic source and being non-transgenic, high efficiency, and stable quality, Angel YE are widely applied in biological laboratories and industrial-scale fermentation, promoting product safety and technical progress in the global fermentation industry.
About Angel:
Angel Yeast Company is a high-tech listed company specializing in yeast and biotech. Product business covers Yeast and Baking, Yeast Extract-Savoury, Nutrition & Health and Biotechnology fields. It is one of the world's leading companies in the yeast industry. Angel has 12 holding subsidiaries and provides products and services for more than 150 countries and regions.
Address: 168 Chengdong Avenue, Yichang, Hubei 443003, P. R.China
email: aie@angelyeast.com