Boosting the probiotics, Angel microbial nutrition provide a solution
From 19 to 21 Jan, 2018, 3rd New technology of biological feed fermentation and Application Conference of microecological preparation, which was organized by CFPII (China Food and Pharmaceutical Industry Institute) and Quality supervision and Testing Center for microbiological products of the Ministry of Agriculture, successfully held in Taian, Shandong, China.
Over 120 experts and representatives on behalf of biological feed fermentation and microecological preparation indsutry attended this conference. Mr Wang Chao, vice director of microbial nutrition R&D center of Angel Yeast, made a presentation together with other experts such as Mr Liang Yunxiang and Mr Chen Zhenmin, both of whom are Professors from Central China Agricultural University.
In a special report <Boosting effect of organic nitrogen source in feed grade probiotics>, Mr Wang Chao highlight some successful application cases of some microecological preparation companies who consume Angel microbial nutrition products including yeast extract and yeast peptone, as well as the unique advantages of R&D, production, quality control, capacity and technical service. Attendees commented that the report brighten their mind and extend their vision meanwhile some actual difficulties can be solved after learning this report.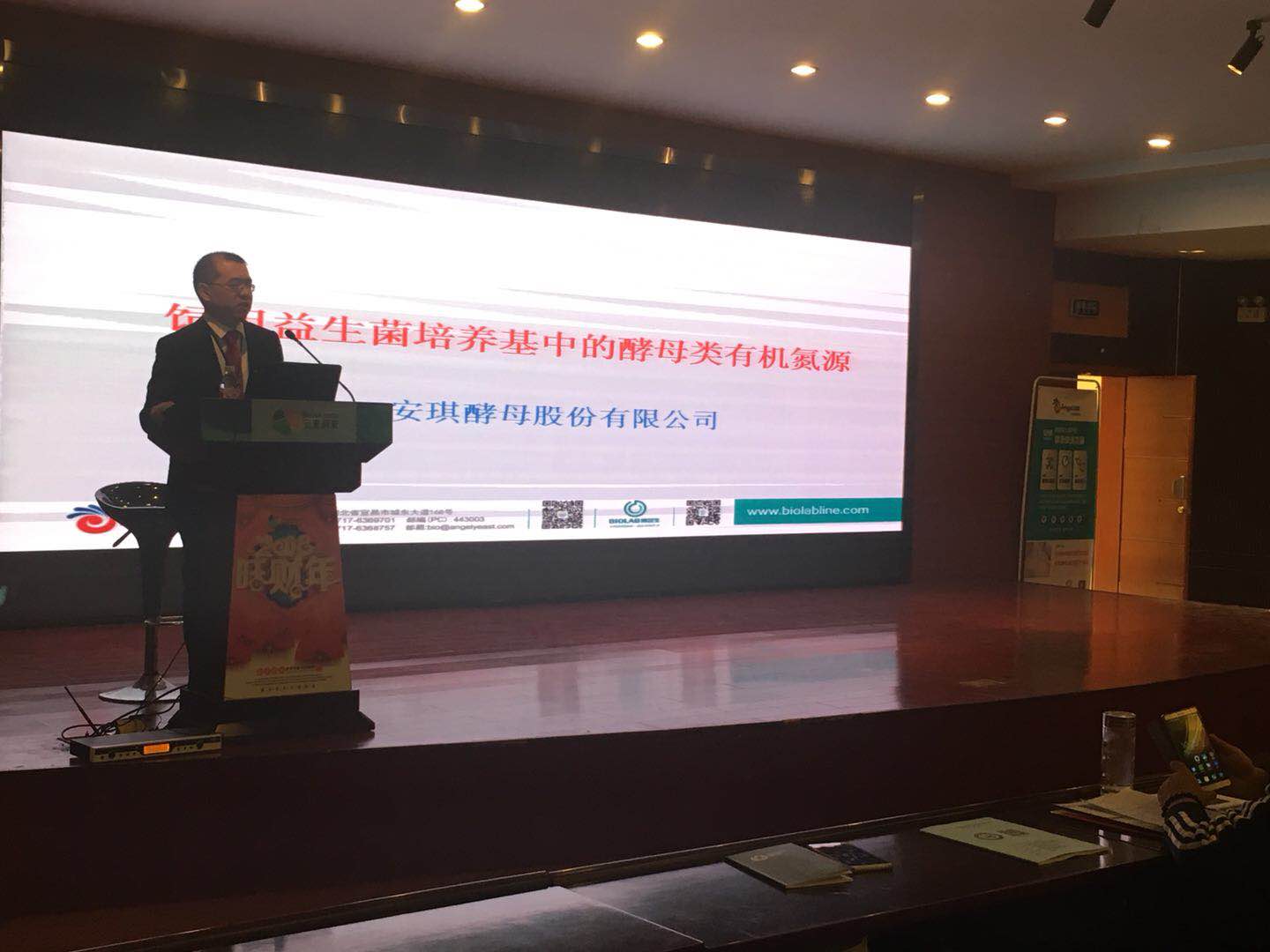 ---
---