New Arrival: Fubon Yeast Duobao, full of treasures.
Oct. 30, 2020
By Jane
Fubon Yeast Duobao organic water soluble fertilizer, focus on "double high"-high efficiency and high quality crops planting solutions, service quality agriculture.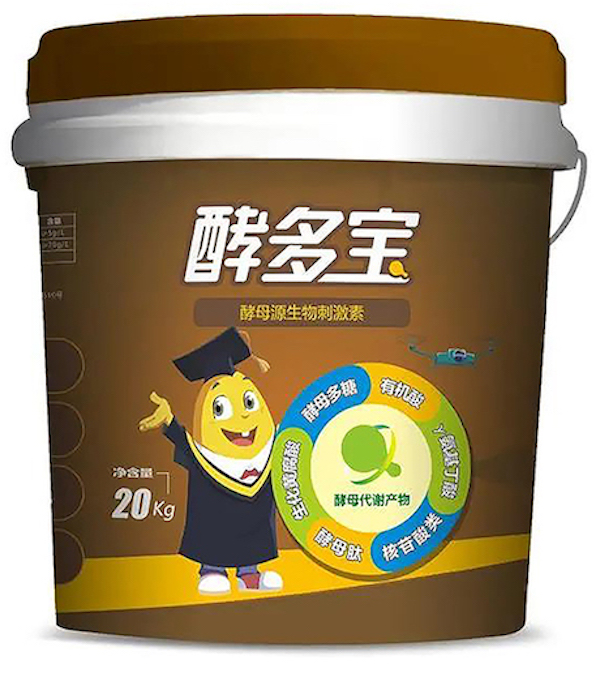 Yeast Duobao is refined by using yeast metabolites as organic carrier, chelating trace elements, and integrating the core substance yeast peptide. This product is rich in small molecular organic matter, medium trace elements, and contains yeast peptide, fulvic acid, amino acid, organic acid and other kinds of yeast source bio-stimulant, it is significant in promoting growth resistance, improving quality and increasing efficiency, it is a kind of water-soluble fertilizer which is suitable for modern agriculture efficient, high-quality planting.
Product appearance: dark brown liquid
Net weight: 20kg
The function of Yeast Duobao
1. Rapid onset and high activity. Yeast peptides are mainly small molecular peptides, rich in a variety of amino acids, with rapid onset, strong activity and high absorption efficiency.
2. Strongthen roots and seedlings, promote growth. It is rich in a variety of highly active growth promoters from yeast sources, and plays an important regulatory role in crop growth, development, reproduction and response to the external environment, which can accelerate the growth process of crop.
3. To protect the flowers and fruits, increase the sugar content. The metabolites of yeast contain a variety of high active amino acids and medium trace elements, which have great promoting effects on fruit expansion, colouring and increase sugar content.
4. Strengthen resistance, improve quality and increase yield. This product is rich in yeast peptide, fulvic acid, yeast polysaccharides and other bio-stimulant, can significantly improve crop stress resistance.
---
About Plant Nutrition:
The yeast source organic fertilizer has the advantages of being nutritional, efficient, environmental friendly, soil-improving, etc., and it is suitable for the application of high added value agricultural products, animal husbandry and economic crops. Angel is the founder of yeast source organic fertilizer, and the products all have passed through the EU Organic Certification and China Organic Certification.

About Angel:
Angel Yeast Company is a high-tech listed company specializing in yeast and biotech. Product business covers Yeast and Baking, Yeast Extract-Savoury, Nutrition & Health and Biotechnology fields. It is one of the world's leading companies in the yeast industry. Angel has 12 holding subsidiaries and provides products and services for more than 150 countries and regions.
Press contact:
ANGEL YEAST CO., LTD
Address: 168 Chengdong Avenue, Yichang, Hubei 443003, P. R.China
Tel& Fax: +86-717-6371118
Email: weiqz@angelyeast.com
zhanjd@angelyeast.com
---
---