3 Advantages of Angel Arabic Bread Improver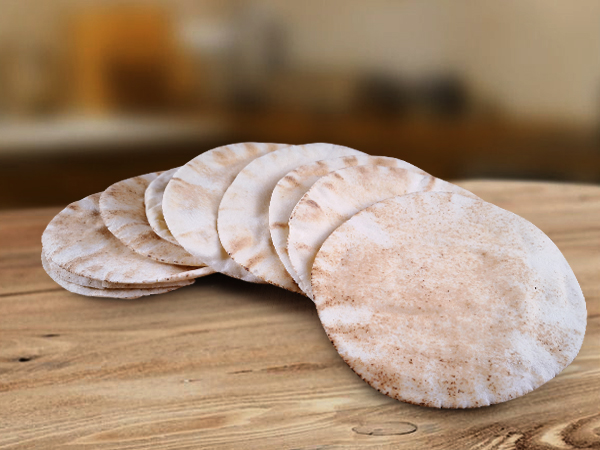 Arabic bread (pronounced "Khubz" in Arabic), also known as pita or pitta, is a family of yeast-leavened round flatbreads baked from wheat flour, common in the Mediterranean, Middle East, and neighboring areas. It accounts for 50-60% of local bread consumption among people living. Normally, they are fresh and delicious for only about one day after baking. The next day the Arabic bread will become hard and have a poor mouthfeel.
Angel Arabic Bread Improver, newly developed by Angel Yeast, can help your Arabic bread rise in diameter, stay softer, and extend the shelf life to 3 or 4days.
Better dough extensibility and bigger volume
When preparing the bread dough, adding 0.5% of Angel Arabic Bread Improver will make your dough softer, reduce shrinkage after molding, and the diameter of the end product will increase by up to 5%.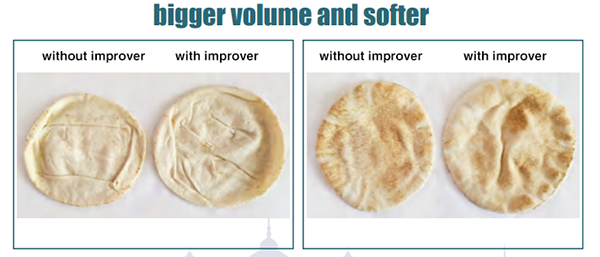 Improve bread softness
To reflect the effect of Angel Arabic bread improver on improving the bread softness, we make toast according to the recipe of Arabic bread, and use a 1 kg weight to test the shape changes between the control group of toast and the toast adding Angel Arabic bread improver. We can see that the bread adding Angel bread improver was pressed deeper by the weight than that of the control group. According to the force curve, it indicates that the toast adding Angel bread improver is softer and has bigger shape changes than the control group.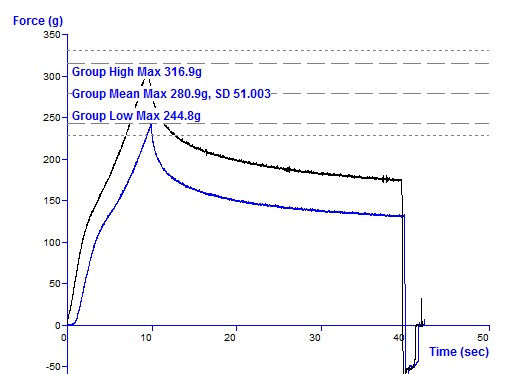 Blue:with improver Black:without improver
Extend the shelf life to 3-4 days
In the figure below, you can see that the control group has obvious bread cracks. While the bread adding Angel bread improver is softer and has fewer cracks. It shows that Angel bread improver can help your bread stay softer and fresher. Thus, it can effectively extend the shelf life of end products to 3-4 days.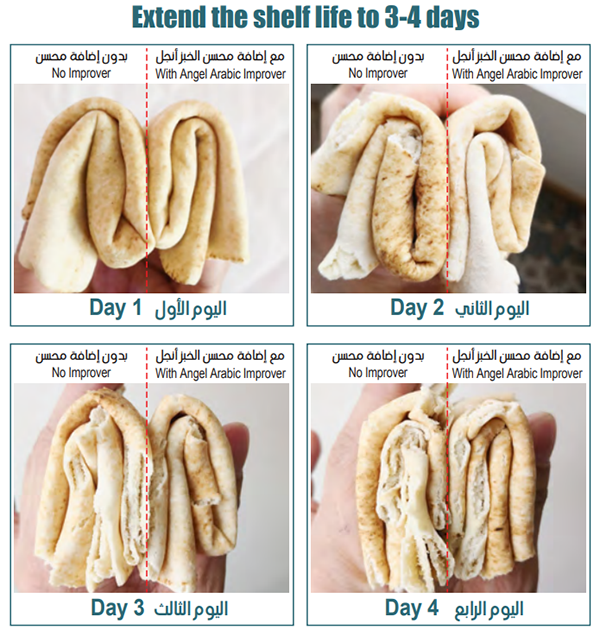 Published by Mr Zhang Chaozhen


Application Engineer of Angel Baking Center
About Yeast & Baking
Angel Yeast has absorbed the essence of the global baking industry to build a baking service platform and to provide more comprehensive solutions for the baking industry.
About Angel:
Angel Yeast Company is a high-tech listed company specializing in yeast and biotech. Product business covers Yeast and Baking, Yeast Extract-Savoury, Nutrition & Health and Biotechnology fields. It is one of the world's leading companies in the yeast industry. Angel has 12 holding subsidiaries and provides products and services for more than 150 countries and regions.
Press contact:
Angel Yeast Co., Ltd.
Address: 168 Chengdong Avenue, Yichang, Hubei, P. R. China
Tel: +86-717-6369520
Fax: +86-717-6370680
Email: aie@angelyeast.com
Download the press release
---
---