Application of Sugar-free Bread Improver
Through massive experiments, the author finds that the bread improver with good effect in sweet dough cannot achieve the same effect in sugar-free dough, in the same way, the bread improver with good effect in sugar-free dough cannot achieve the same effect in sweet dough. In view of this, Angel Baking Technology Center develops a product specially used in sugar-free dough. The use of sugar-free bread improver can not only reduce the production cost, but also can improve the product quality.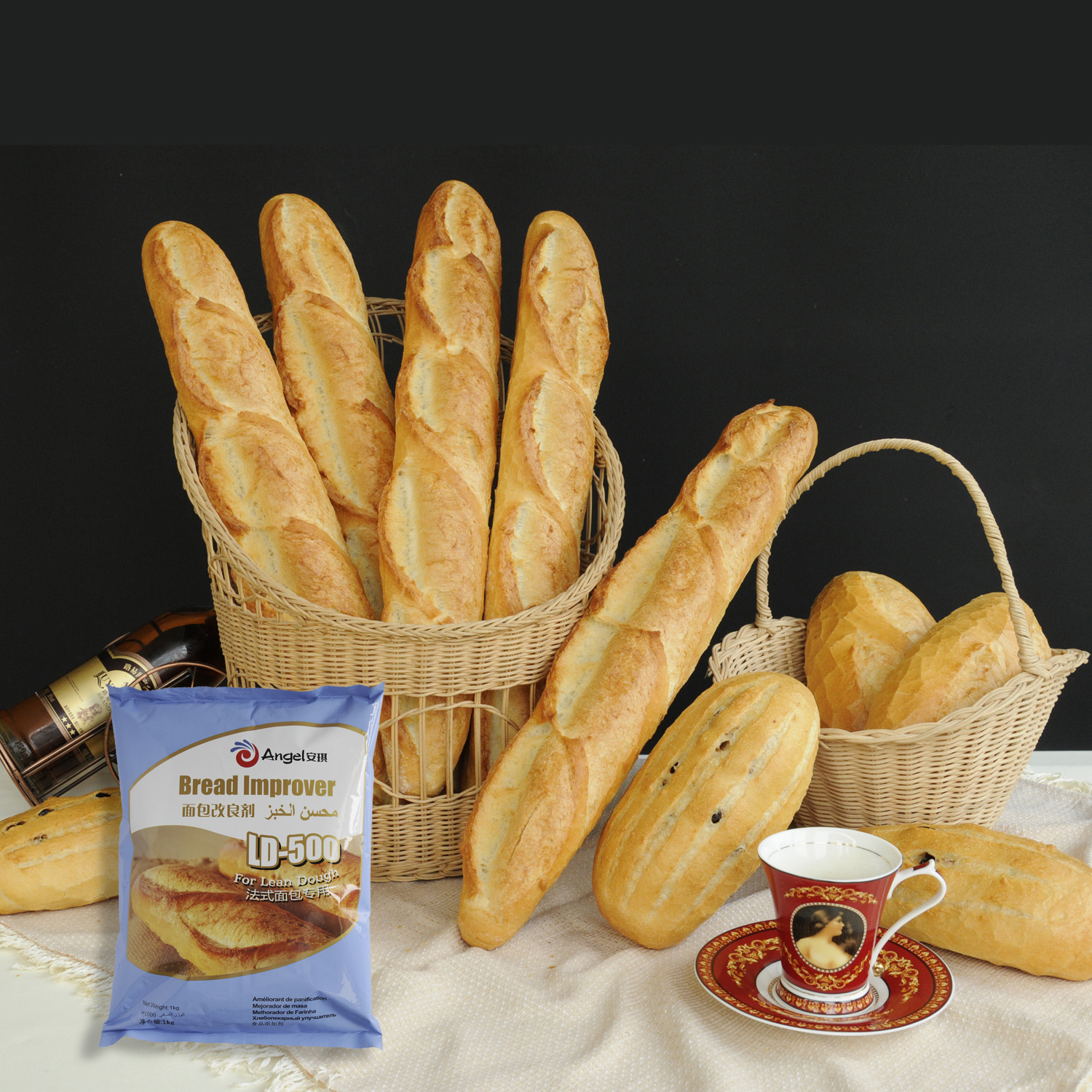 Therefore, the author further explains in the following baking experiment of Angel sugar-free bread improver.
Formula of sugarless dough
Flour Yeast Salt Bread improver Water
Blank group 100% 1% 1. 6% / 66%
Experiment group 100% 1% 1. 6% 0.5% 66%
Procedures
i. Mix the ingredients till the gluten is completely stretched;
ii. Divide the dough into the unit of 100g each rest for 1 hour for forming;
iii. Final fermentation: temperature 36-38℃, humidity 85-90%, ferment for 1 hour;
iv. Baking: 210℃, 15 minutes.
Bread specific volume and bread picture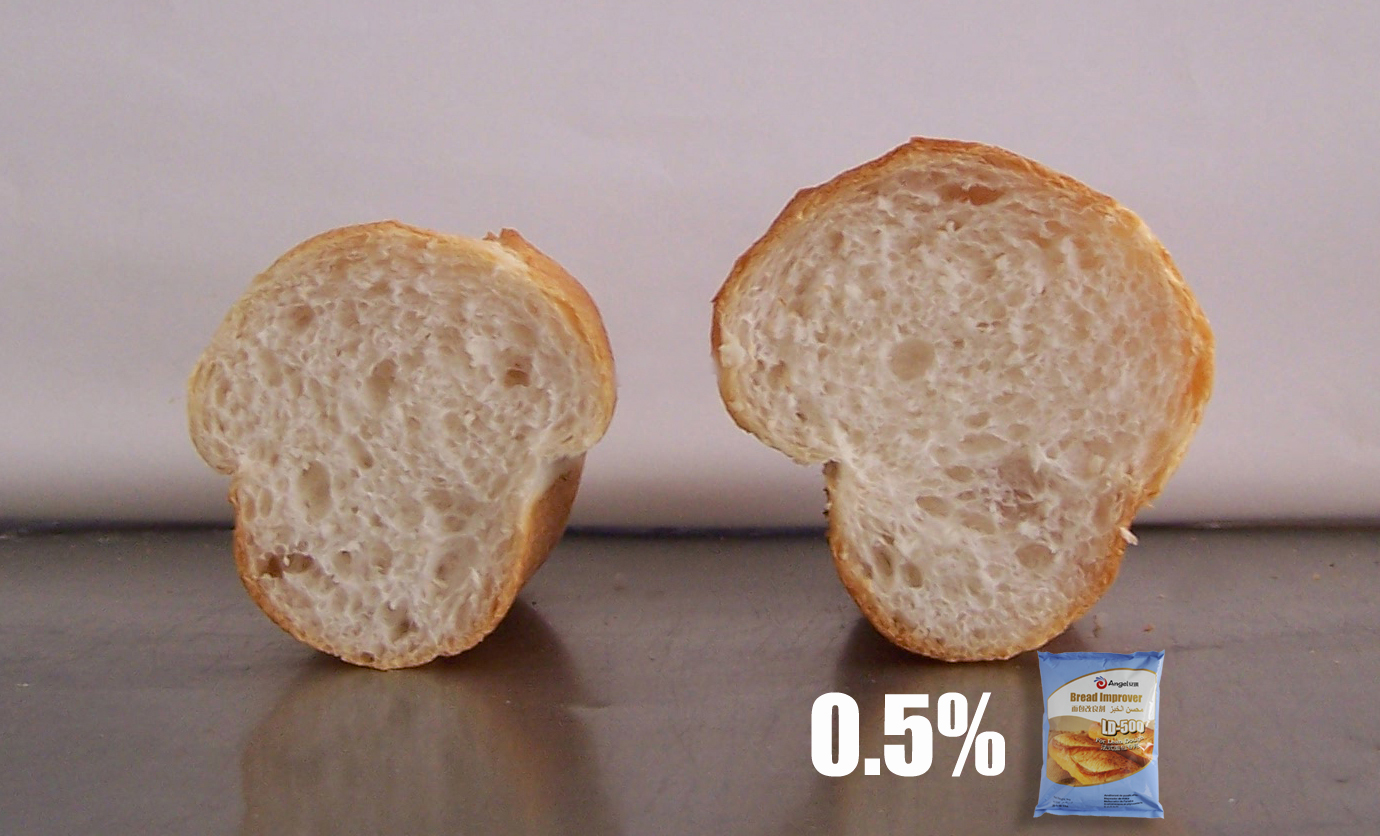 Bread specific volume
Test item Bread volume (ml) Bread weight(g) Specific volume(ml/g)
Blank group 540 82. 5 6. 55
Experiment group 605 83. 1 7. 28
Note: the aforesaid bread volume and bread weight only take the mean value of 5 breads.
Mr. Zheng Yu
Bakery and Fermentation Pasta Technology Center
About Yeast & Baking
Angel Yeast has absorbed the essence of the global baking industry to build a baking service platform and to provide more comprehensive solutions for the baking industry.
About Angel:

Angel Yeast Company is a high-tech listed company specializing in yeast and biotech. Product business covers Yeast and Baking, Yeast Extract-Savoury, Nutrition & Health and Biotechnology fields. It is one of the world's leading companies in the yeast industry. Angel has 12 holding subsidiaries and provides products and services for more than 150 countries and regions.
Press contact:
Angel Yeast Co., Ltd.
Address: 168 Chengdong Avenue, Yichang, Hubei, P. R. China
Tel: +86-717-6369520
Fax: +86-717-6370680
Email: aie@angelyeast.com
---
---