Christmas Day is celebrated as a major festival and public holiday in countries around the world, including many whose populations are mostly non-Christian. On that day, all families gather together at home, decorating Christmas trees, palying music, cooking traditional cusine ect.. it is a moment for family reunion. But do you want to add more fun to this festival? If you do, making bread will be a good option.
These products are all traditional Christmas baking products made by Angel yeast baking team, with their own symbolic meaning. If you placed these breads on your shelves, it would definitely add a lot to this Christmas season.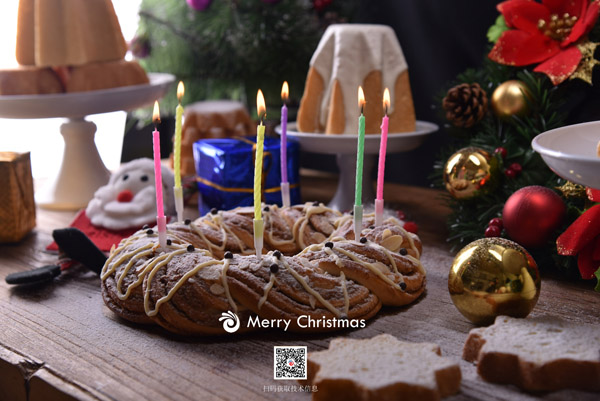 WREATH BREAD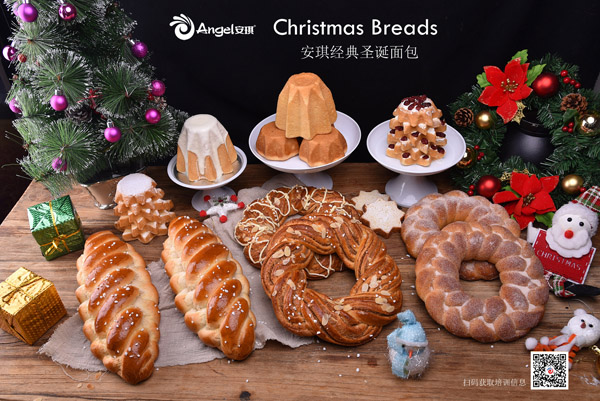 CHRISTMAS BREADS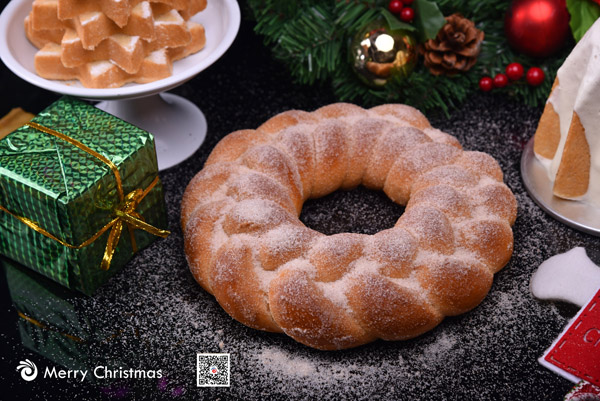 WREATH BREAD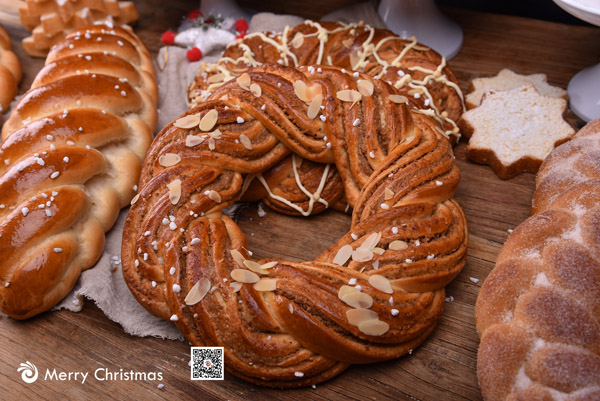 WREATH BREAD
CHALLAH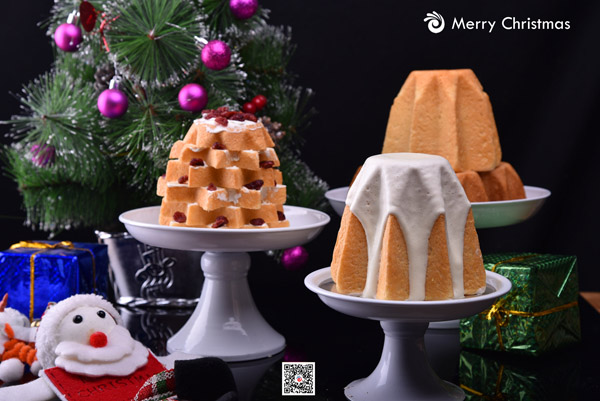 PANDORO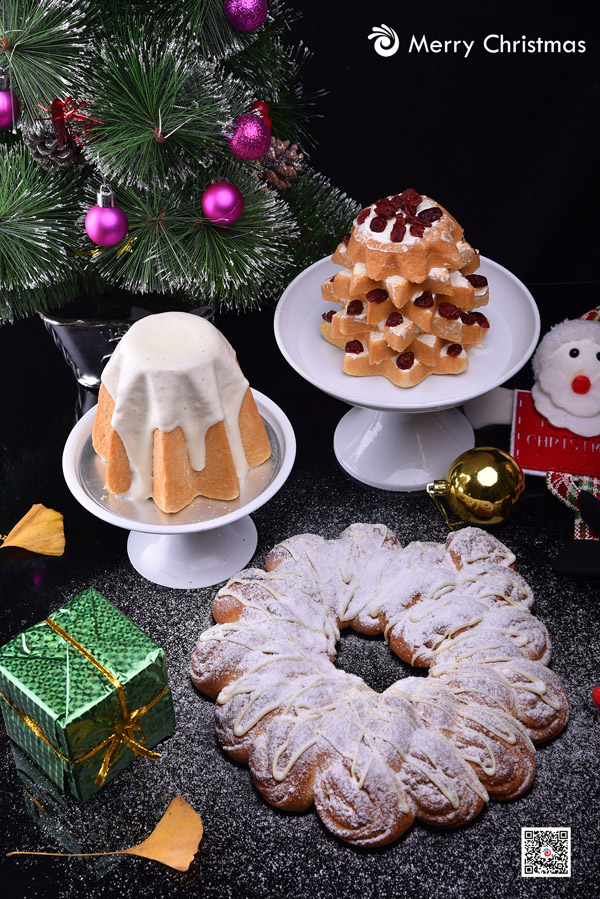 WREATH BREAD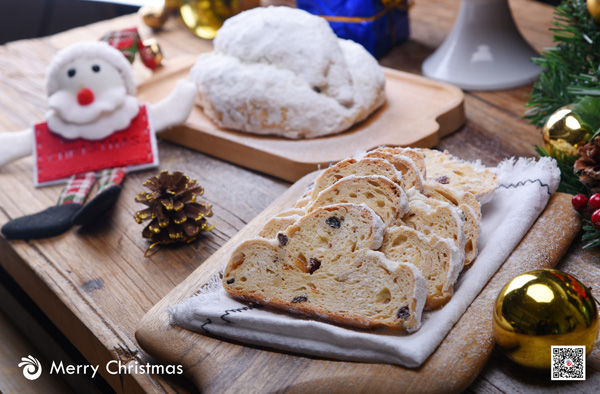 STOLLEN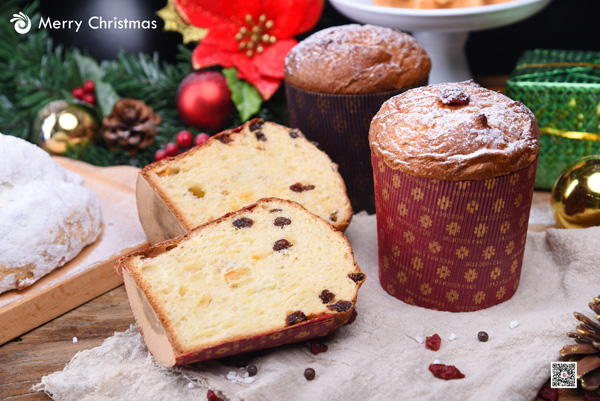 PANETTONE
Recipe for wreath bread:
Baking ingredients
Baking Ingredients

Material Percent(%)

Weight/g

sponge dough

bread flour

62. 3

1000

milk

37. 4

600

0.38

5

main dough

Angel semi-dry yeast

46. 6

1000

Ready-mixed powder

0.93

20

9. 3

200

fine sugar

0.47

10

butter

14

300

egg

28

600

salt

0.93

20
Shape:round
Category:bread
Baking Temperature: 180℃ low, 170℃ high
Time:25min
Decoration:icing sugar
sponge doughmaking: all raw materials are mixed into a mass, fermented at room temperature for 1 hour, refrigerated for 10 hours, set aside
All dry powder materials are put into the noodle cylinder and stir slowly, all wet materials are added slowly to dry powder, and together with the seed flour, quickly beat to 70% gluten, divide into butter and stir slowly, and beat quickly until the gluten expands to complete the full expansion
Relax for 15 minutes, split up, 100g/ dough, round and then relax for 5 minutes
Molding: roll out, roll strip, weave three braids, four braids, five braids, then turn it into wreath shape
Fermentation: under 38℃, with 75% humidity,fermente for 90 minutes
▼ STEP 6
Baking: heat 170 ℃, lower 180 ℃, about 25 minutes, garnish after cooling
About Yeast & Baking
Angel Yeast has absorbed the essence of the global baking industry to build a baking service platform and to provide more comprehensive solutions for the baking industry.
About Angel:

Angel Yeast Company is a high-tech listed company specializing in yeast and biotech. Product business covers Yeast and Baking, Yeast Extract-Savoury, Nutrition & Health and Biotechnology fields. It is one of the world's leading companies in the yeast industry. Angel has 12 holding subsidiaries and provides products and services for more than 150 countries and regions.
Press contact:
Angel Yeast Co., Ltd.
Address: 168 Chengdong Avenue, Yichang, Hubei, P. R. China
Tel: +86-717-6369520
Fax: +86-717-6370680
Email: aie@angelyeast.com