Home Baking Christmas Strudel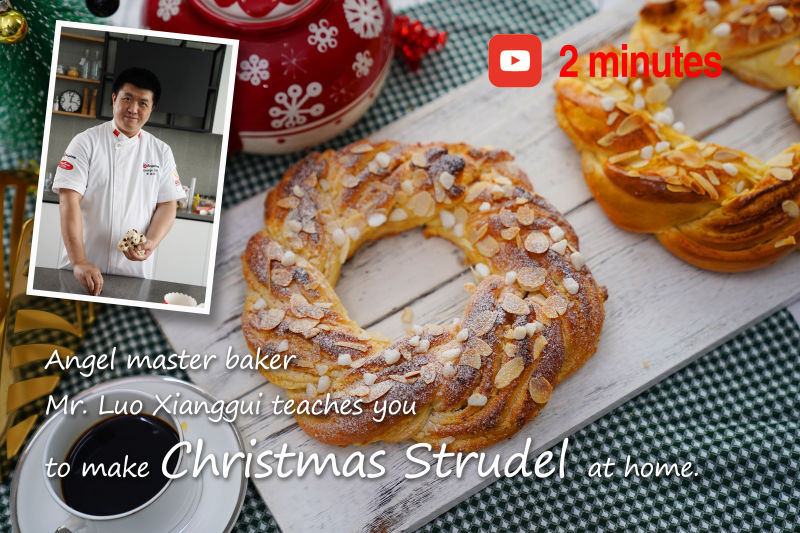 Video: Christmas Strudel
This video will teach you how to make Christmas Strudel at home for a special holiday. You may have a wonderful recipe to do with your family. Enjoy your time
Main dough
| | |
| --- | --- |
| Ingredients | weight |
| Bread Flour | 500g |
| Water | 200g |
| | 7.5g |
| | |
| --- | --- |
| Granulated Sugar | 80g |
| Milk Powder | 15g |
| Egg | 50g |
| Salt | 8g |
| Butter | 100g |
Hazelnut &Cream Cheese Filling
| | |
| --- | --- |
| Butter | 45g |
| Cream Cheese | 55g |
| Granulated Sugar | 40g |
| Hazelnut Powder | 130g |
| Milk Powder | 50g |
Operating Process:
Bread flour, Add Angel high sugar instant dry yeast, Eggs, sugar,milk powder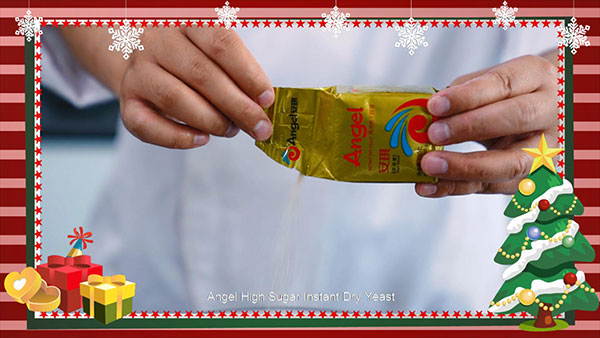 Mix with salt and butter, Knead until dough fully developed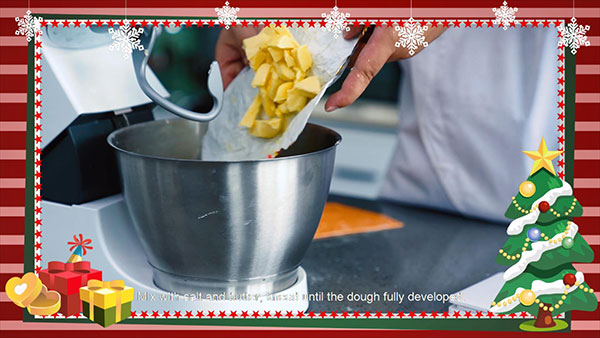 Bulk Fermentation: 26-28 ℃,60min,Scaling for 250g per piece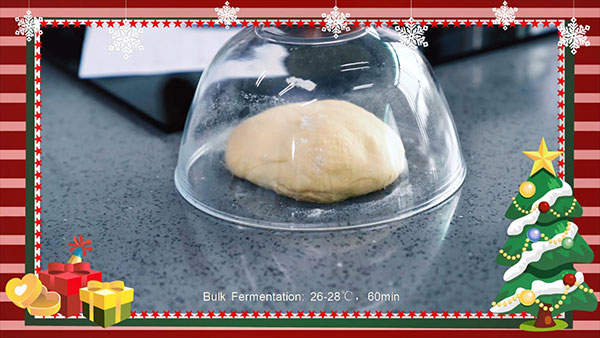 Scaling for 250g per piece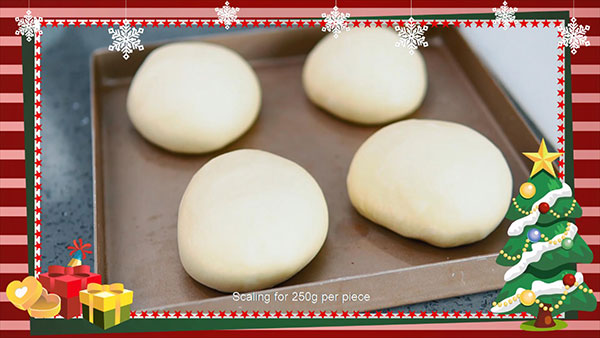 Bulk Fermentation:0-4 ℃ for 30 minutes,Mix butter, sugar and cream cheese well
Mix with Hazelnut power and milk powder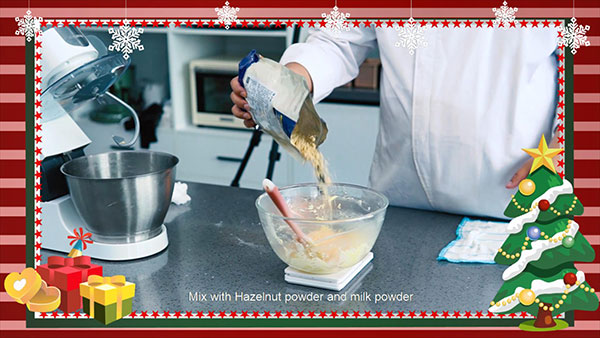 Moulding: Roll the dough into a rectangle about 0.3cm thick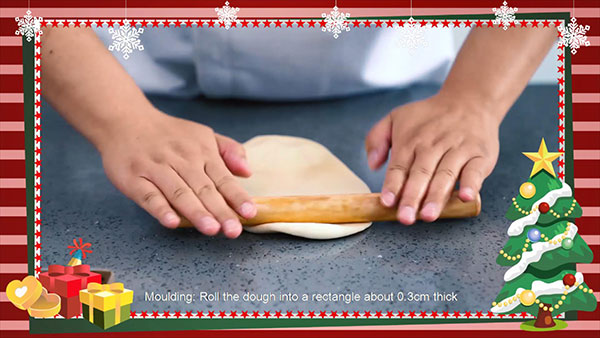 Spread the filling evenly over the dough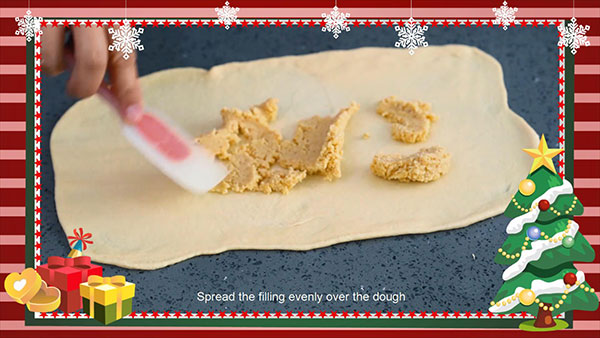 Roll up into a cylinder,Cut through the middle of the spiral dough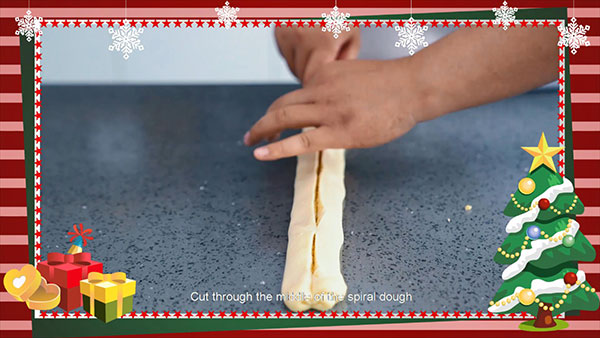 Twist two parts into a wreath shape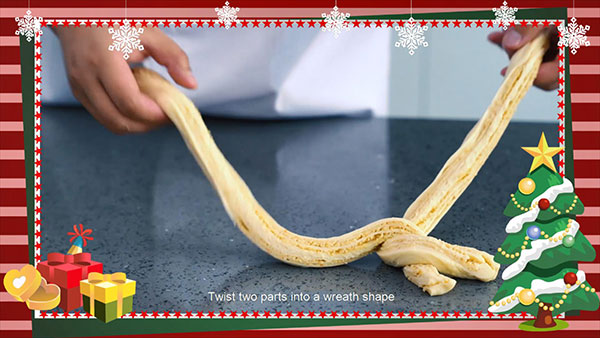 Proofing:32 ℃,90 min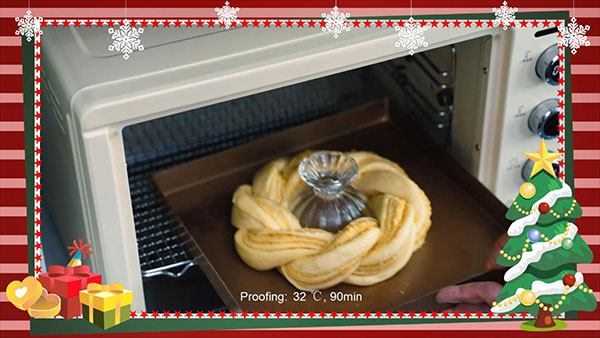 Brush with whole egg, decoration with around slice,Bake at 170 ℃ for 22 minutes.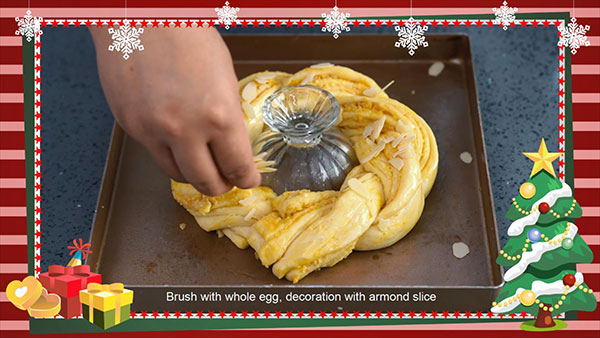 ---
About Yeast & Baking
Angel Yeast has absorbed the essence of the global baking industry to build a baking service platform and to provide more comprehensive solutions for the baking industry.
About Angel:

Angel Yeast Company is a high-tech listed company specializing in yeast and biotech. Product business covers Yeast and Baking, Yeast Extract-Savoury, Nutrition & Health and Biotechnology fields. It is one of the world's leading companies in the yeast industry. Angel has 12 holding subsidiaries and provides products and services for more than 150 countries and regions.
Press contact:
Angel Yeast Co., Ltd.
Address: 168 Chengdong Avenue, Yichang, Hubei, P. R. China
Tel: +86-717-6369520
Fax: +86-717-6370680
Email: aie@angelyeast.com
---
---