[Recipe] Bagels plain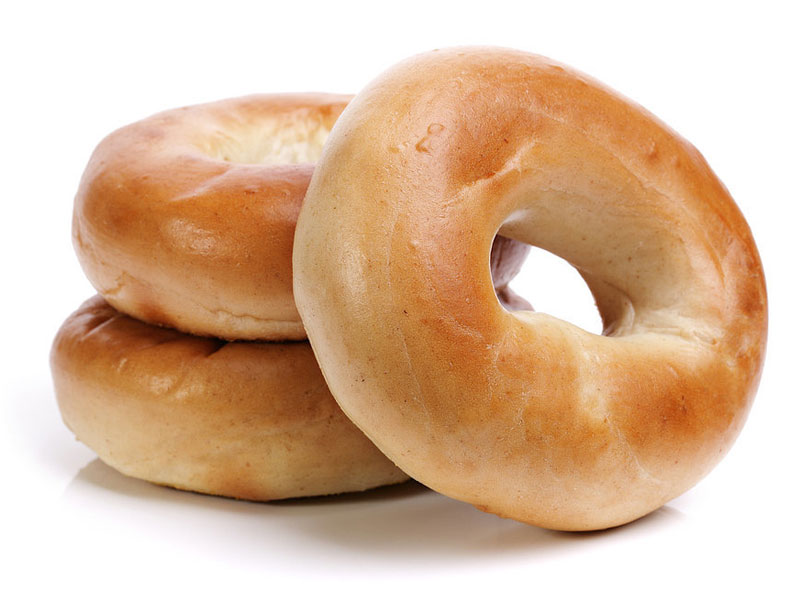 Recipe
| | | |
| --- | --- | --- |
| Ingredients | % | g |
| bread flour | 70 | 700 |
| cake flour | 30 | 300 |
| yeast | 1 | 10 |
| sugar | 5 | 50 |
| milk powder | 3 | 30 |
| salt | 2 | 20 |
| bread improver | 1 | 10 |
| egg | 5 | 50 |
| water | 45 | 450 |
| olive oil | 3 | 30 |
| total | 165 | 1650 |
Making
Mixing: slow:5mins,fast:5mins
Dough temperature: 24-26℃
intermediate proofing: 10mins
cutting: 120g
Final fermentation: 20-30 minutes temperature: 30-33℃
Humidity: 75-80%
After fermentation, put bread into the boiling water, top for 30s and bottom for 30s. After the skin gets dry, baking the bread.
1L water for 40-50g honey.
Baking condition
Baking temperature: 210-220℃
Time:10-15mins
About Yeast & Baking
Angel Yeast has absorbed the essence of the global baking industry to build a baking service platform and to provide more comprehensive solutions for the baking industry.
About Angel:

Angel Yeast Company is a high-tech listed company specializing in yeast and biotech. Product business covers Yeast and Baking, Yeast Extract-Savoury, Nutrition & Health and Biotechnology fields. It is one of the world's leading companies in the yeast industry. Angel has 12 holding subsidiaries and provides products and services for more than 150 countries and regions.
Press contact:
Angel Yeast Co., Ltd.
Address: 168 Chengdong Avenue, Yichang, Hubei, P. R. China
Tel: +86-717-6369520
Fax: +86-717-6370680
Email: aie@angelyeast.com
---
---