[Recipe] Danube brezel salt croissant
This kind of bread matches the French imported fermented butter and brezel salt from Backaldrin in Austria, which makes the bread taste wonderful.
Angel semi-dry yeast or instant dry yeast
Bakerdream super soft bread improver
Brezel salt from Backaldrin
Preparation: bake and crush the black sesame. Cut the flake butter into the bar of 15g and put into the cold storage for standby.
Dough kneading: put all the ingredients, except butter and black sesame, into the kneading machine and stir them until the dough is 80% well. Then add butter and make the gluten of dough expand completely. Finally add black sesame and stir uniformly.
Dough division and shape: divide the whole dough into the small one of 85g. Make them round and rest for about 20 minutes. Then spread the dough, wrap the butter, and put into the bake ware.
Dough rest: put the bake ware into fermenting box. Temperature 36-38℃. Relative humidity 85%. Time: about 40 minutes.
Decoration: brush the egg liquid on the surface of bread and decorate it with the brezel salt.
Baking: top temperature--250℃, bottom temperature--210℃. Spray the steam and bake for about 15 minutes.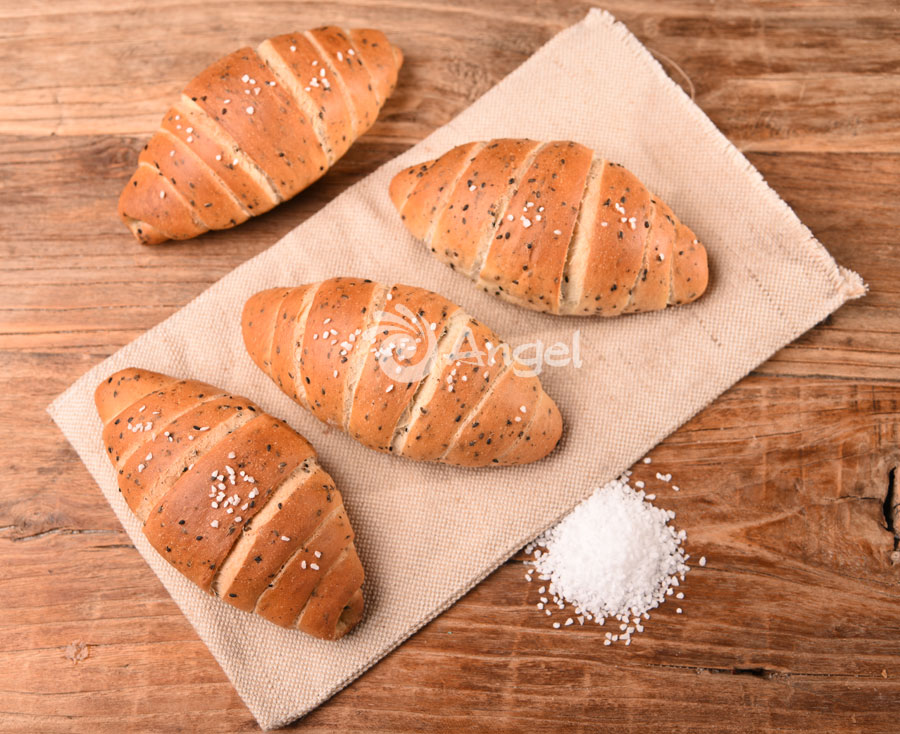 About Yeast & Baking
Angel Yeast has absorbed the essence of the global baking industry to build a baking service platform and to provide more comprehensive solutions for the baking industry.
About Angel:

Angel Yeast Company is a high-tech listed company specializing in yeast and biotech. Product business covers Yeast and Baking, Yeast Extract-Savoury, Nutrition & Health and Biotechnology fields. It is one of the world's leading companies in the yeast industry. Angel has 12 holding subsidiaries and provides products and services for more than 150 countries and regions.
Press contact:
Angel Yeast Co., Ltd.
Address: 168 Chengdong Avenue, Yichang, Hubei, P. R. China
Tel: +86-717-6369520
Fax: +86-717-6370680
Email: aie@angelyeast.com
---
---