[Recipe] Long-lasting Bread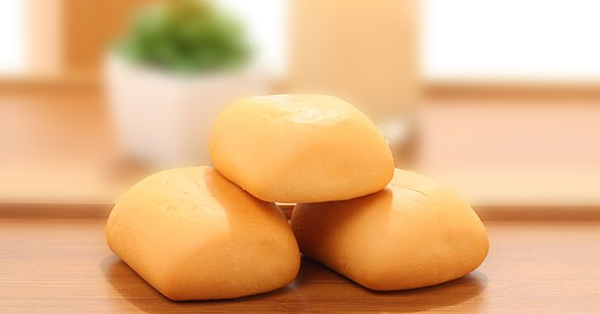 A snack which is good in taste, full in flavor, and easy to store.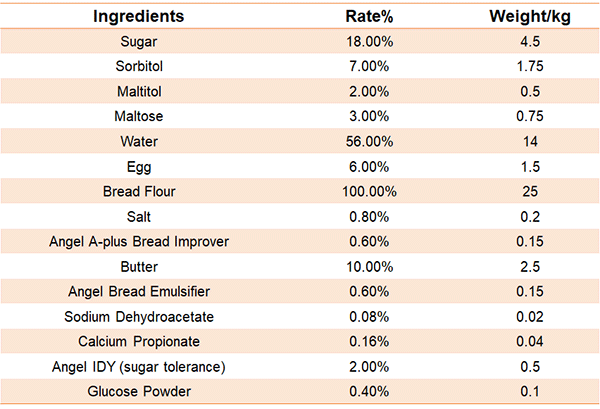 Dough making:
1. Dissolve glucose, some water and yeast.
2. Put the sugar and wet ingredients in the dough bowl, mix the sugar, add bread flour, melted yeast, improver, slow for 2 minutes, fast for 3 minutes, add sodium dehydroacetate, calcium propionate, butter, Bread emulsifier, hitting the gluten completely extended.
Dough temperature: 28-30 °C or so
Proof: 36 ° C 85% 3 hours or so
Finished product water activity: about 0.8.
Baking temperature: 220 ° C
Baking time: 8 minutes
About Angel:

Angel Yeast Company is a high-tech listed company specializing in yeast and biotech. Product business covers Yeast and Baking, Yeast Extract-Savoury, Nutrition & Health and Biotechnology fields. It is one of the world's leading companies in the yeast industry. Angel has 12 holding subsidiaries and provides products and services for more than 150 countries and regions.
Press contact:
Angel Yeast Co., Ltd.
Address: 168 Chengdong Avenue, Yichang, Hubei, P. R. China
Tel: +86-717-6369520
Fax: +86-717-6370680
Email: aie@angelyeast.com
---
---