[Recipe] Soufflé
What is Souffle?
Soufflé is originated from France. This kind of special dessert technology mainly uses the way that separates the yolk and albumen. After being baked, the texture is tender and soft. Soufflé with light wine aroma is based on whipping cream which makes the cake taste smooth and have rich milk flavor. The cake produced by frozen method can highlight its unique taste.
Marvelous tenderness and fruity odor
Made by new technology, the moisture content of Soufflé is 10% higher than that of the common way. Because the core ingredient is imported French whipping cream, the cake is especially tender and gives the feel of ice cream. Besides, the cake is full of fruity odor because of the use of Backaldrin hazelnut powder.
Long shelf-life
The specific technology and recipe can ensure that the product is kept the original type for a week in the freezing condition. Even if the product is melted, its great taste and shape can last a day.
Backaldrin hazelnut powder
Notice: the baking percentage is 100% based on the amount of eggs.
Stir A part until it is white; next put the boiled B part into A part and mix them; then cool them down to about 35℃.
Stir C part to the degree of 60%; next stir with the paste; then put the mixture into the bake ware with paper and flatten it; finally bake it in the oven. Top temperature 190℃; bottom temperature about 160℃; time about 28 minutes. When it is taken out, take away the paper.
Stir the decoration part----Bakerdream single cream, Mascarpone cheese, Bakerdream fine sugar. When it is ready, add the hazelnut powder, wipe it on the surface of cake, and roll the cake. Then shape the cake for about 10 minutes under the temperature of -38℃.
Chop the cake into cake roll of 18 centimeter and decorate the surface.
Notice: In the former 20 minutes, the oven door cannot be opened. After that, it depends.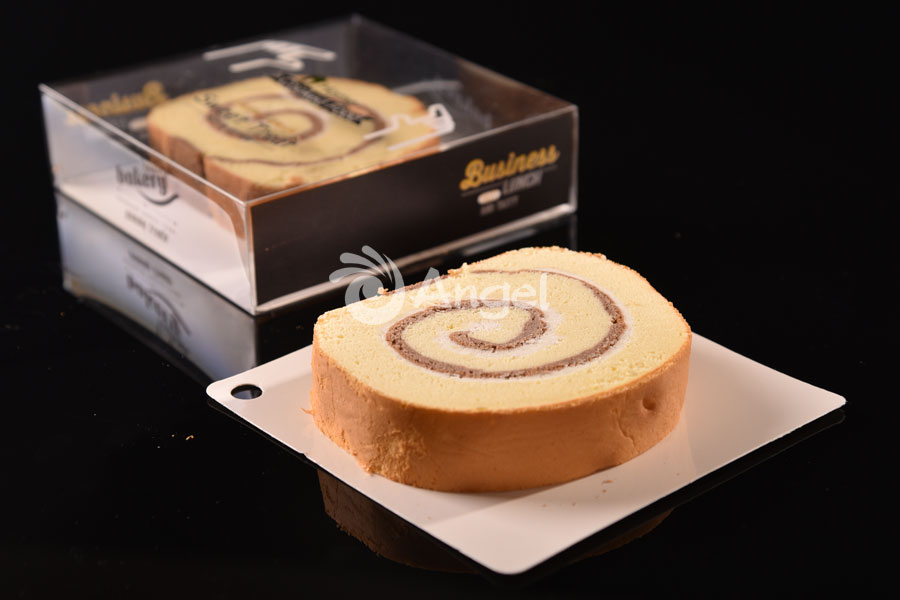 About Yeast & Baking
Angel Yeast has absorbed the essence of the global baking industry to build a baking service platform and to provide more comprehensive solutions for the baking industry.
About Angel:

Angel Yeast Company is a high-tech listed company specializing in yeast and biotech. Product business covers Yeast and Baking, Yeast Extract-Savoury, Nutrition & Health and Biotechnology fields. It is one of the world's leading companies in the yeast industry. Angel has 12 holding subsidiaries and provides products and services for more than 150 countries and regions.
Press contact:
Angel Yeast Co., Ltd.
Address: 168 Chengdong Avenue, Yichang, Hubei, P. R. China
Tel: +86-717-6369520
Fax: +86-717-6370680
Email: aie@angelyeast.com
---
---