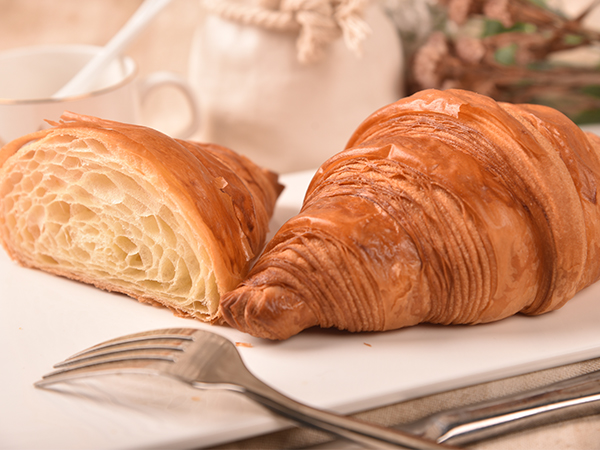 Croissants are soft, aromatic, nutritious, and favorite food of the public. However, its production process is complex and time-consuming, requiring a lot of equipment and high skill proficiency of the operator. To tackle this problem, bread manufacturers improve the production cycle by Freezer-to-oven (FTO) dough to ensure that the production process is controllable while the time to reach the consumer is timely to improve the quality of consumption.

I. What is FTO croissant?
A frozen, unproofed laminated dough that can be baked without being thawed or proofed and that provides a desirable specific volume of the backed product.
Benefits for factory production stage
1, Simple factory production process
2, Low storage and transportation space requirements, cost saving
3, Stable dough quality High technical difficulty
Benefits for end stores stage
1, Only ovens are needed at the consumer end, saving equipment, space and personnel investment
2, From freezer to oven, saving time, flexible for customers
II. Characteristics of the technical scheme for preparing FTO croissant dough
1. Meet the demand for fresh consumption of bread, save production time, can be baked instantly
2. Save labor, equipment and site investment for manufacturers and end consumers The consumers only need to have basic equipment, namely refrigerator and oven
3. The bread does not need proofing, but has the same final volume, appearance, texture and taste as proofed bread. This greatly simplifies the production process and reduces product instability factors. It is a great innovation in bread production technology.
III. Introduction to Angel FTO croissant dough technology
1. The high vitality and freezing resistance of Angel® yeast ensure the rapid release of vitality of croissant dough in the oven.
2. The FTO croissant dough improver specially designed by Angel® for the instant baking process provides sufficient expansion capability in the oven and freezing stability.
3. Special FTO processes such as dough mixing, oil coating, dough preforming, baking condition setting, etc. ensure the best results of dough baking.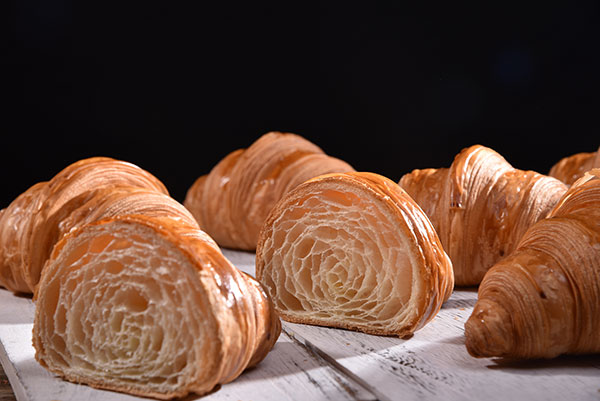 Finished product of Angel FTO croissant



Published by Modern Xu


Senior Engineer of Angel Baking Center
About Yeast & Baking
Angel Yeast has absorbed the essence of the global baking industry to build a baking service platform and to provide more comprehensive solutions for the baking industry.
About Angel:

Angel Yeast Company is a high-tech listed company specializing in yeast and biotech. Product business covers Yeast and Baking, Yeast Extract-Savoury, Nutrition & Health and Biotechnology fields. It is one of the world's leading companies in the yeast industry. Angel has 12 holding subsidiaries and provides products and services for more than 150 countries and regions.
Press contact:
Angel Yeast Co., Ltd.
Address: 168 Chengdong Avenue, Yichang, Hubei, P. R. China
Tel: +86-717-6369520
Fax: +86-717-6370680
Email: aie@angelyeast.com