Cake gel, also known as cake emulsifier and SP, is a kind of paste emulsifier obtained by hydration and emulsification of monoglyceride, polyglycerol fatty acid ester, span, tween, propylene glycol fatty acid ester, sucrose ester and other emulsifiers. Cake gel is not fat, but a compound food additive. Cake oil is widely used in baking industry as cake foaming agent and foam stabilizer. The development of cake gel is an important technological innovation for traditional cake production process.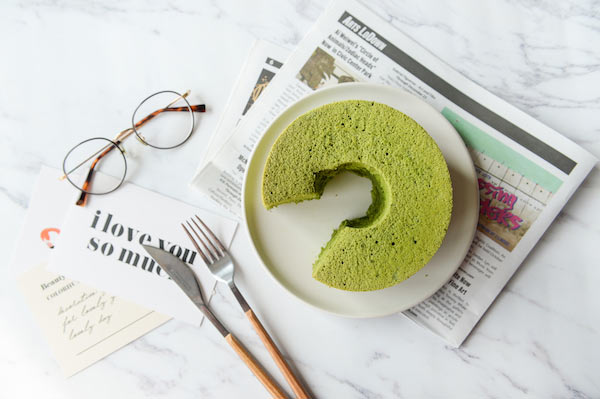 The outstanding contribution of Bakerdream cake gel to cake production is mainly shown in the following aspects

1. Shorten cake whipping time
Compared with the process without adding cake oil, the whipping time can be shortened by 50% - 70%, greatly improving the production efficiency and shortening the production cycle
2. Improve the stability of cake batter and the uniformity of cake pores

By combining and optimizing the properties of various emulsifiers, and cooperating with the precise production control system, the emulsifier in Bakerdream cake gel exists in α-crystal form with high activity. The a-crystal emulsifier can form a flexible and protective film around cake paste, such as protein, water and sugar, and stabilize the cake paste foam. It can solve the problem of unstable foam in high temperature operation environment and the inconsistent quality of cake at different shaping stage
3. Increase cake volume and outcoming
The larger the volume ratio, the more air is filled in the batter, which indicates that the cake gel has good performance. The larger volume ratio in batter, the bigger volume of the cake , and the more outcoming cakes can be produced from same weight batter.
4. Good stability of mechanical mixing
Bakerdream cake gel has good mechanical mixing stability and can maintain a stable cake batter proportion after a long time of mixing, which can effectively prevent the unqualified cake products caused by excessive mixing.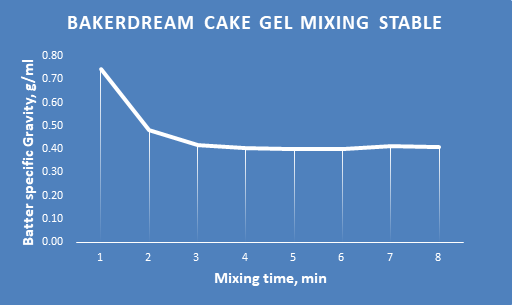 5. Wide applicability
Bakerdream cake gel can be used in sponge cake and heavy oil cake with different oil content and types, including cake piece, swiss roll, pound cake, cupcake, etc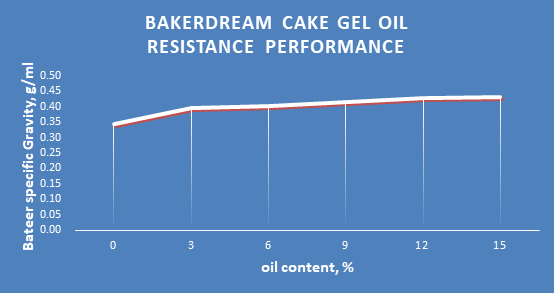 6. Extend the shelf life of cake
The α - Crystal emulsifier in cake oil has good complexing ability with starch and protein, which can effectively prevent starch from aging, and keep the cake moist, soft and dry for a long
time within the shelf life.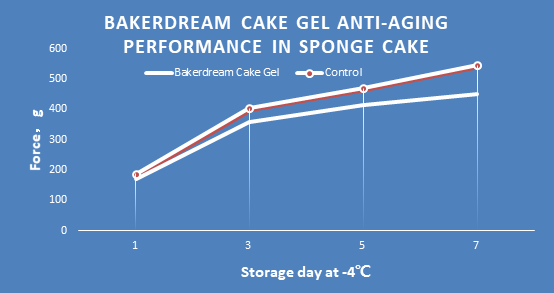 Published by Eric zhang


Senior Engineer of Angel Baking Center



About Yeast & Baking
Angel Yeast has absorbed the essence of the global baking industry to build a baking service platform and to provide more comprehensive solutions for the baking industry.
About Angel:

Angel Yeast Company is a high-tech listed company specializing in yeast and biotech. Product business covers Yeast and Baking, Yeast Extract-Savoury, Nutrition & Health and Biotechnology fields. It is one of the world's leading companies in the yeast industry. Angel has 12 holding subsidiaries and provides products and services for more than 150 countries and regions.
Press contact:
Angel Yeast Co., Ltd.
Address: 168 Chengdong Avenue, Yichang, Hubei, P. R. China
Tel: +86-717-6369520
Fax: +86-717-6370680
Email: aie@angelyeast.com