Angel YE can solve your problems about salt
By Zhang Jian
Nowadays, salt-reducing is a trend in food industry, for high consumption of salt may affect your health. Thus many food manufactures are searching for the approaches to achieve the goal of reducing salt but keeping the good taste as well. Under this condition, Angel Company developed Yeast Yeast products which can fully satisfy this demand.
Recently, an article called Government pressure steers reformulation –by Elizabeth Green was posted on food ingredients. This article points out that salt is closely related to human health. Salt is like double-edges sword, the essential minerals in which can act as important electrolytes in human bodies, however the excessive consumption of salt can affect heart health and blood pressure. To be more detailed, a diet high in sodium could raise blood pressure and increases the risk of heart disease and stroke. According to the World Health Organization (WHO), about 2.5 million died because of the over consumption of salt. That prompts governments in various countries like the US, Chile, Israel, South Africa, the UK and so on, to give pressure to reduce salt. And targets have been set by the governments of these countries to reduce salt intake within their population and the food industry has to follow these targets.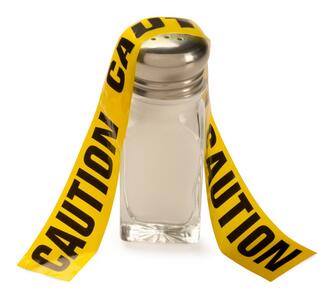 Right now, producing the salt-reducing food products is seems to be the trend of food industry. However many costumers worry that these kind of products would be less tasty compared with the ones with high amount of salt.
Under this circumstance, Angel company developed baker's yeast (YE), a deep-processed product of yeast, which has variety of characteristics, such as salt reduction, sugar reduction, Umami & Kokumi taste enhancing, pure taste, clean label and natural properties etc., it is in line with the new trend of condiment, which not only reduces the sodium in salt, but also enhances the taste.
About Yeast Extract-Savoury
Angel YE (yeast extract) made from edible yeast, by degradation the protein and nucleic acid in the yeast cells into nutritional seasonings with the application of modern biotechnology, has the advantages of increasing the fresh flavor, reducing salt, balancing the odor, strong tolerance and food properties, which promotes the global healthy operation of salt reduction and "clean label ".
About Angel:
Angel Yeast Company is a high-tech listed company specializing in yeast and biotech. Product business covers Yeast and Baking, Yeast Extract-Savoury, Nutrition & Health and Biotechnology fields. It is one of the world's leading companies in the yeast industry. Angel has 12 holding subsidiaries and provides products and services for more than 150 countries and regions.
Press contact:
ANGEL YEAST CO.,LTD
Address: 168 Chengdong Avenue, Yichang, Hubei 443003, P. R.China
Tel: +86-717-6369520, 6369558
Fax: +86-717-6370680
email: aie@angelyeast.com
Related tags:
---
---