By George Zhang

Angel yeast extract provides a new solution for snacks market, which can keep snacks tasty meanwhile achieve the goal of salt -reducing etc..
We've seen in recent years that the snacks market is developing with a steady pace. People nowadays are not only fond of traditional savory or salty snacks and snack nuts & seeds, but also products such as meat snacks, popcorn and fruit-based snacks, as well as finger foods and hors-d'oeuvres. As for the regional market, Asia market is becoming the big part of the global market.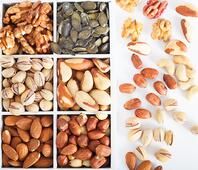 However, salt-reducing and "clean label" seem like the main trend in food or snacks market, which urges manufactures to seek for approaches to achieve the goal of "keeping snacks tasty while reducing salt".
Currently, the ongoing innovation in the salty snacks market has resulted in a growing range of ingredients and flavors being used, often in increasingly complex formulations. While potatoes, corn, wheat and soy continue to be key ingredients in snack foods, an increasing range of basic raw materials are now appearing as alternatives. This is not only to add variety, but also to give a healthier image, or even to allow gluten-free claims. Launches have included bread crisps, pita chips, plantain chips, cassava chips and sweet potato chips, as well as products featuring a whole range of non-traditional ingredients in the form of different vegetables, fruits, seeds and pulses.
Under this circumstance, Angel Company provides a new solution—yeast extract, which can be adapted in snacks by enhancing umami taste, coordinating various taste and enhancing aftertaste, and reducing salt.
About Yeast Extract-Savoury
Angel YE (yeast extract) made from edible yeast, by degradation the protein and nucleic acid in the yeast cells into nutritional seasonings with the application of modern biotechnology, has the advantages of increasing the fresh flavor, reducing salt, balancing the odor, strong tolerance and food properties, which promotes the global healthy operation of salt reduction and "clean label ".
About Angel:
Angel Yeast Company is a high-tech listed company specializing in yeast and biotech. Product business covers Yeast and Baking, Yeast Extract-Savoury, Nutrition & Health and Biotechnology fields. It is one of the world's leading companies in the yeast industry. Angel has 12 holding subsidiaries and provides products and services for more than 150 countries and regions.
Press contact:
ANGEL YEAST CO.,LTD
Address: 168 Chengdong Avenue, Yichang, Hubei 443003, P. R.China
Tel: +86-717-6369520, 6369558
Fax: +86-717-6370680
email: aie@angelyeast.com