By Shen Shuo

Orleans-style flavor provides a savory combination of sweetness, sourness, spiciness and fragrance. Moreover, it effectively improves the overall mouthfeel in meat products, rounding off the full-bodied taste, meaty notes with a lingering aftertaste. To realize an ideal combination of all flavors is know-how. Today we are going to reveal the secrets of this unique savory recipe.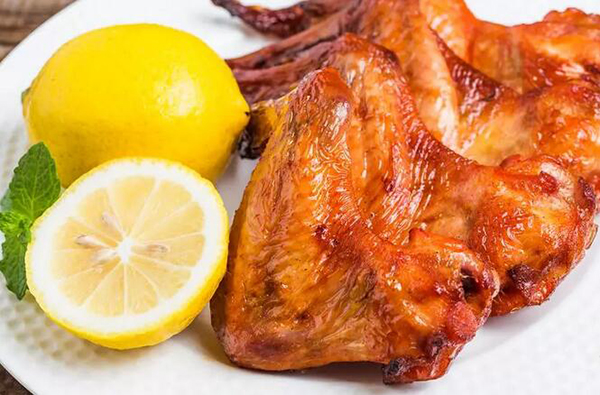 Versatile Designs in Orleans-style Flavors
We are going to take the traditional Orleans-style marinade for example to analyze the taste contribution of each taste.
Classic Recipe
Versatile Designs in Orleans-style Flavors

TASTES

INGREDIENTS

DOSAGE

Saltiness

Salt

12

Sweetness

Sugar

35

Umami taste

MSG

4

Umami taste

I+G

0.2

Umami taste

Soy sauce powder

8

Sweetness, spiciness

Paprika

3

Spiciness

Chili powder

6

Fragrance

Sesame

1

Sourness

Citric acid

0.8

Umami taste booster, flavor enhancer.

Ginger powder

2

Onion powder

0.5

White pepper powder

1. 5

Garlic powder

4

Nutmeg powder

1

Turmeric powder

0.5

Sweetness, sourness enhancer

Tomato powder

2

Strong chicken flavor

Chicken powder

1

Enhance the base notes, richness

Yeast extract

5

Water-retaining agent

Composite phosphate

2

Color-enhancing

Capsanthin

0.5

Stuffing agent

Maltodextrin

10

Sum

100
The Art of Saltiness, Xian/Umami Taste, Sweetness, Sourness, Spiciness and Mouthfullness in the Recipe
Saltiness - the foundation of all tastes. It brings out the natural flavor in food. Without the foundation of saltiness, it is hard to bring out other tastes vividly. The dosage of salt in Orleans-style marinade is 11-15%, and 0.72-1% in chicken products.
Xian/Umami taste – it is the synonym of Umami. The main components that are responsible for Xian/Umami taste are amino acids (glutamic acid, aspartic acid), and nucleotides (Inosinic acid, Guanylic acid). The representative formulas are soy sauce powder and Strong Umami Yeast Extract.
Sweetness - in synergy with Xian/Umami taste. It is the first taste that sensed by the tip of tongue. Cane sugar is a typical representative with pure and appropriate sweetness. Due to different constitution and construction of the sweet substance, the mouthfeel it brings differs obviously which mainly manifested in sweet intensity and features. Take the Orleans-style marinade for example, the paprika acts as a supplement and enhancer for sugar. The dosage of sugar in Orleans-style marinade is 35-38%, and 2. 1-2. 8% in chicken products.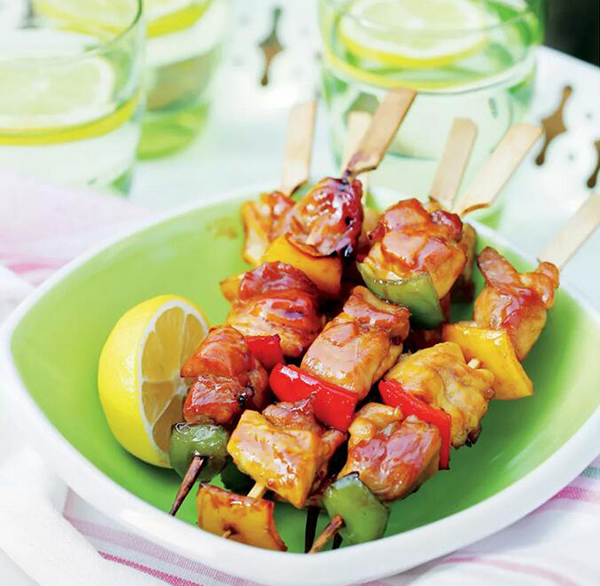 Sourness - Taste enhancer. Citric acid is a typical flavor of citrus. It not only provides sourness, but also enhances the overall taste, rounding off various flavors. The existence of sour substances can remove unwanted off-notes and grease, improving the Xian/Umami taste and fragrance. The combination of citric acid and sweetness contributes to a more rich sweetness. In Orleans-style flavor, the citric acid and tomato powder provide rich sourness. The dosage of citric acid should be controlled within 1%, adjusting by the dosage of tomato powder.
Fragrance and characteristic fragrance - spices and top notes ingredients with distinctive flavors. The common spices, including ginger powder, white pepper powder, onion powder, nutmeg powder, etc., help remove off-notes while enhancing meaty notes.
Mouthfullness and lingering taste - Yeast Extract, acting as a flavor enhancer, food ingredients that improve the mouthfeel and aftertaste, makes Orleans-style marinade full-bodied with mellow and rich flavor. In the application of chicken products, it covers the off-flavors while improving the mouthfullness. In this regard, Angel Flavor YE and Rich Peptides YE make better application effects.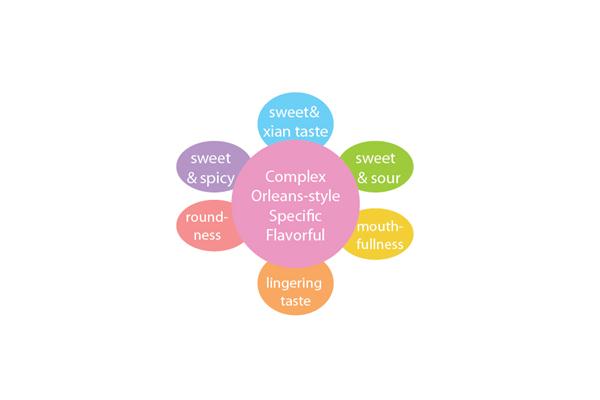 Upgraded Recipe
Orleans-style flavor (honey-stewed) : Based on Orleans flavored recipe, we upgrade the formula with honey-stewed taste by adjusting the sweetness, adding glucose and licorice extract, reducing the dosage of chili, increasing the dosage of paprika.
Orleans-style flavor

| | | | |
| --- | --- | --- | --- |
| INGREDIENTS | DOSAGE | INGREDIENTS | DOSAGE |
| Salt | 12 | Licorice extract | 0.3 |
| Sugar | 33 | White pepper powder | 1. 5 |
| Glucose | 4 | Garlic powder | 3. 9 |
| MSG | 3 | Nutmeg powder | 1 |
| I+G | 0.2 | Turmeric powder | 0.5 |
| Soy sauce powder | 8 | Tomato powder | 2 |
| Paprika | 3 | Chicken powder | 1 |
| Chili powder | 5 | Angel rich peptides YE | 5 |
| Sesame | 1 | Composite phosphate | 2 |
| Citric acid | 0.8 | Capsanthin | 0.5 |
| Ginger powder | 1. 8 | Maltodextrin | 10 |
| Onion powder | 0.5 | Sum | 100 |
---
Published by Sam Shen

Senior Engineer of Angel Yeast Extract Division
---
About Angel Yeast Extract-Savoury:
Angel YE (yeast extract) made from edible yeast, by degradation the protein and nucleic acid in the yeast cells into nutritional seasonings with the application of modern biotechnology, has the advantages of increasing the fresh flavor, reducing salt, balancing the odor, strong tolerance and food properties, which promotes the global healthy operation of salt reduction and "clean label ".
About Angel:
Angel Yeast Company is a high-tech listed company specializing in yeast and biotech. Product business covers Yeast and Baking, Yeast Extract-Savoury, Nutrition & Health and Biotechnology fields. It is one of the world's leading companies in the yeast industry. Angel has 12 holding subsidiaries and provides products and services for more than 150 countries and regions.
Press contact:
ANGEL YEAST CO.,LTD
Address: 168 Chengdong Avenue, Yichang, Hubei 443003, P. R.China
Tel: +86-717-6369520, 6369558
Fax: +86-717-6370680
email: aie@angelyeast.com