October 10th, 2018
By Xiao Xiangqian, Angel Animal Nutrition, China
Spray Dried Porcine Plasma (SDPP) has been used in animal feed for centuries, and its three main characteristics are improving palatability, enhancing immunity and promoting growth. Angel's GroPro is not only similar in function to plasma protein powder, but also meets the safety requirements of feed mills for feedstuffs. GroPro has attracted wide attention in the industry.
Angel Yeast has been studying GroPro replacing SDPP for more than ten years. In 2015, GroPro was officially applied to animal nutrition. In 2011, GroPro Swine for the special-purpose of plasma replacement in piglets' diet was introduced to the market. In 2015, Angel Yeast collaborated with the Chinese Academy of Sciences in the research of replacing plasma with GroPro Swine that proved the replacement is practicable. After hundreds of experiments, it has been proved that GroPro has similar effect with SDPP in improving palatability, enhancing immunity and promoting growth, and can replace SDPP with 1 to 1.
The palatability of GroPro is similar with SDPP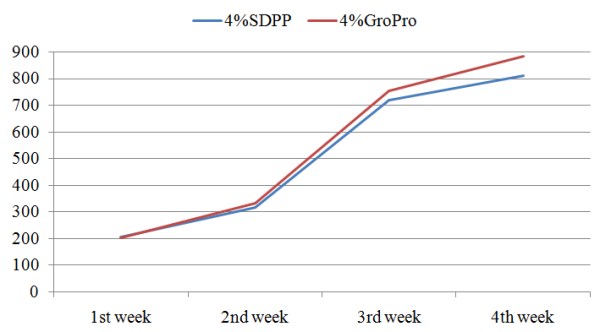 Animals: twenty four 21-days-age piglets
Dosage: In the 4% SDPP creep feed, 4%GroPro completely replace SDPP.
GroPro enhances immunity as well as SDPP
| | | |
| --- | --- | --- |
| Items | SDPP | GroPro |
| Globulin (g/L) | 19.91±3.87 | 18.96±2.98 |
| IgG (g/L) | 6.61±1.46 | 6.80±0.57 |
| IgA (g/L) | 0.07±0.02 | 0.09±0.02 |
| Swine fever(Blocking rate,%) | 25.36±5.46 | 18.32±3.68 |
| Pseudorabies(S/N) | 0.49±0.09 | 0.54±0.09 |
GroPro improves gut health
| | | |
| --- | --- | --- |
| Items | SDPP | GroPro |
| Villus height (V) | 74.98±13.30 | 72.70±22.17 |
| Crypt depth (C) | 54.56±8.22 | 52.28±4.21 |
| V/C | 1.37±0.24 | 1.39±0.38 |
Replacing SDPP with GroPro has no effect on production performance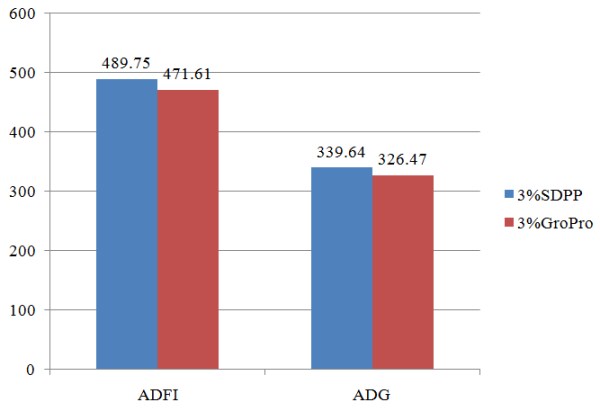 Animal: thirty two 21-days-age weaned piglets.
Dosage: 3% SDPP was replaced by 3% GroPro

---
About Angel Animal Nutrition:
Fubon is a brand of Angel Animal Nutrition. Fubon is committed to developing natural, efficient microbial feed derived from yeast with Angel's leading technology in yeast industry, providing the best service solutions for the nutrition and health in animals. Angel Animal Nutrition creates value for global feed and animal agriculture customers through continuously upgraded products and professional services.
About Angel:
Angel Yeast Company is a high-tech listed company specializing in yeast and biotech. Product business covers Yeast and Baking, Yeast Extract-Savoury, Nutrition & Health and Biotechnology fields. It is one of the world's leading companies in the yeast industry. Angel has 12 holding subsidiaries and provides products and services for more than 150 countries and regions.
Press contact:
ANGEL YEAST CO.,LTD
Address: 168 Chengdong Avenue, Yichang, Hubei 443003, P. R.China
Tel: +86-717-6369520, 6369558
Fax: +86-717-6370680
email: aie@angelyeast.com