How to Brew Light Lagers
April, 28, 2018
By Guangxin
Light lager is a light, refreshing beer style, with little malt character, little hop character, and little yeast-derived character. We might have read that brewing this clean and low-flavor beer style is difficult. It can be, but if we keep in mind two key points, we will have success.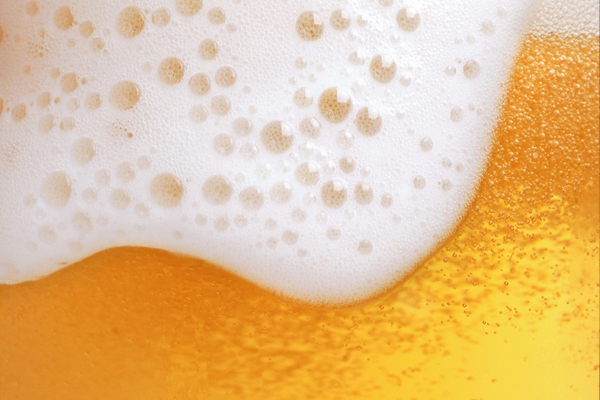 Firstly, we should choose a very light malt, either two-row malt or six-row malt is ok, rather than malts identified as continental pilsener or pale ale malts, which have too much flavor for this style beer.
Secondly, try our best to keep a clean and cool fermentation. It is critical to pitch plenty of clean, healthy yeast and oxygenate our wort to make a good lager. Then make sure the fermentation temperature keep steady in the low 50° F (10° C) range.
After two tips for light lager beer, a popular recipe was recommended below tohomebrew lovers.
Extract

component

weight

percent

American two-row malt

3.08kg

77.7%

Vienna malt

0.77kg

19.4%

Crystal malt

0.113kg

2.9%

Hops

component

weight

IBU

Hallertan 4.0% AA for 60min

31g

18.1

Yeast

Angel lager-BF16, or Angel lager-GW27
1. Mash at Mash at 149° F (65° C) for 90 minutes to get full conversion.
2. The pre-boil volume should be about 26.5L, after a 90minutes boil, which helps reduce DMS in the beer, 23L wort will be got.
3. Add 20 grams of properly rehydrated dry yeast, when the wort is coolling to 50° F (10° C).
4. Ferment at 50° F (10° C) for 2 weeks and allow the beer to lager another 2 weeks before serving.
5. When finished, carbonate the beer 2.5 to 3 volumes.
Following is some profile of the finished beer, then enjoy your light lager beer with your friends.
| | | | | |
| --- | --- | --- | --- | --- |
| OG | FG | Alcohol | IBU | Color |
| 1.038 | 1.007 | 4.1% ABV | 10 | 5 EBC |
About Angel Distilled spirits and Biofuels:
Angel can provide brewing yeasts, ingredients and related technical services for the production of wine, beer, and other brewing liquor. All our products are natural, safe, and of high quality. With the current energy shortages around the world, the production of fuel ethanol through yeast fermentation has become an inevitable trend.
About Angel:
Angel Yeast Company is a high-tech listed company specializing in yeast and biotech. Product business covers Yeast and Baking, Yeast Extract-Savoury, Nutrition & Health and Biotechnology fields. It is one of the world's leading companies in the yeast industry. Angel has 12 holding subsidiaries and provides products and services for more than 150 countries and regions.
Published by Guangxin liu
Senior technical engineer
Angel Distilled spirits and Biofuels
Press contact:
ANGEL YEAST CO.,LTD
Address: 168 Chengdong Avenue, Yichang, Hubei 443003, P. R.China
Tel: +86 717 6353619
Email: ethanol@angelyeast.com
Related tags:
light-lagers beer-recipe brewers-yeast
---
---