In China, there is a magic koji starter, also called Yellow Label Angel Yeast, widely used for alcohol fermentation. It is very popular in distilled baijiu (alcohol) not only for breweries, but also for home brewing. Why this koji starter is so acceptable in liquor-brewing?This article will show you the answer.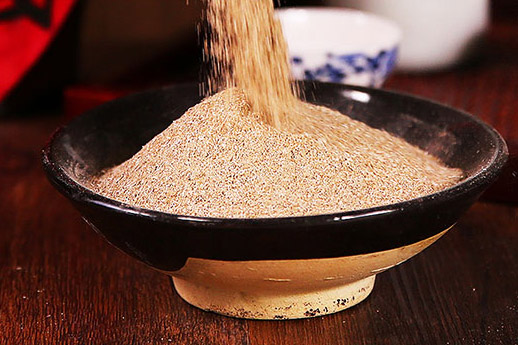 1. Whether you are an expert or a new brewer, the yellow label Angel yeast is very easy to use.
Sometimes, brewers think the liquor-brewing is a complicated thing, because there are so many steps and key factors during alcohol fermentation and if there is one mistake, it will ruin everything up. Therefore, if brewers want to learn brewing, they will find a master first.
The Yellow Label Angel Yeast is magic koji starter for brewing with all the fermentation process and steps for alcohol fermentation was designed at beginning. That means, the Yellow Label Angel Yeast make the fermentation process is automatic and easy to use. you only need starch raw materials, such as maize, corn, rice, add some water and Yellow Label Angel Yeast, then the process can begin and continues, therefore, it is very convenient for beginners.
2. It is a starter that suitable for almost all the brewing process
Normally, there are three main fermentation processes to produce distilled spirits. The First is Liquid fermentation, which is wildly used in all over the world like whisky, brandy, vodka and others. The second is solid fermentation. The fermentation method is mainly used in China, as a core secret to produce very complex flavors. The last one is half-solid fermentation, which is barely discussed, but in fact, it is a method wildly used in China and some other Asia countries. There are different notices in every brewing process, because some key steps of the process need some different component to run the system.
The Yellow Label Angel Yeast is such a magic koji starter that it is suitable for almost all the brewing process. In fact, it performance well not only solid brewing process, but also in half-solid brewing process. In some European counties, the Yellow Label Angel Yeast is used in whisky or vodka brewing , It is also a very popular koji starter in Russia, New Zealand and some other counties.
If you want to try some other fermentation process with Yellow Label Angel Yeast, just do it, and it will bring you some new surprises.
3. Suitable for cooked or uncooked fermentation process.
There are many materials can be used for brewing, such as rice, corn, wheat, potato and other starch material. Some favors and taste come from the material. For liquor making, the material is the same, but the steps of brewing is different.
However, the Yellow Label Angel Yeast can be used for most of the starch material. No matter it is rice, corn, wheat or even maguey, if there is starch, the Yellow Label Angel Yeast can work well during fermentation. Meanwhile, the raw material for traditional fermentation is cooked, but the Yellow Label Angel Yeast can also be used for raw material uncooked, especially in some Asian counties, the brewers do not cook rice, which make the process easy to control and less power.
---
About Angel Brewing

Angel brewing focus on the brewing microbial resource industrialization and its industrialized application including global distilling spirit, wine, fermented condiment and global biofuel. The team of angel brewing experts provides brewing microbial products and fermentation solutions to global customers.
About Distilled Spirits and Biofuels Division:
Angel can provide brewing yeasts, ingredients and related technical services for the production of wine, beer, and other brewing liquor. All our products are natural, safe, and of high quality. With the current energy shortages around the world, the production of fuel ethanol through yeast fermentation has become an inevitable trend.
About Angel:
Angel Yeast Company is a high-tech listed company specializing in yeast and biotech. Product business covers Yeast and Baking, Yeast Extract-Savoury, Nutrition & Health and Biotechnology fields. It is one of the world's leading companies in the yeast industry. Angel has 12 holding subsidiaries and provides products and services for more than 150 countries and regions.
For more media information, please contact:
Angel Yeast Co., Ltd.
Yichang, Hubei, China
Ryan Wu
Tel.: +86 717 6353619
Email: wusy@angelyeast.com
en.angelyeast.com