May 28, 2021
Zhang Song
Edible fungus is a green and healthy food and seed culture stage is crucial for the quality of edible fungus. Angel mushroom culture medium could give a good solution to seed culture stage.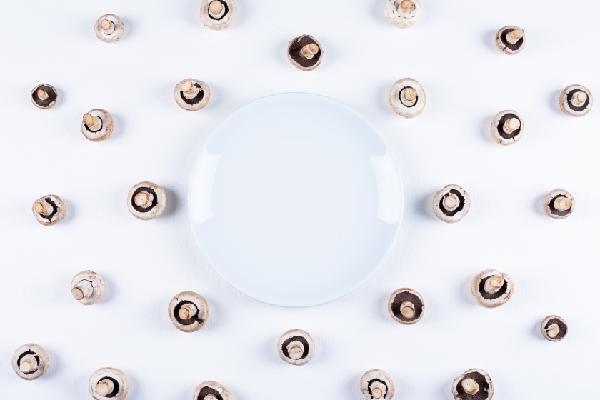 1. Introduction to liquid seed production of edible fungi
Edible fungus is a green and healthy food that integrates nutrition and health care, and has broad application prospects. Generally speaking, edible fungi are usually divided into two stages: mycelial growth and fruiting body growth. The seeds of edible fungi are usually in the form of mycelium.
Generally speaking, after the cultivation and recover of edible fungus seeds on the plate, they will be propagated in order to obtain enough seeds for bag planting. The propagation of seed cultivation is a key step that affects the production cost of edible fungi. Because of its low efficiency and cumbersome operation, traditional solid-state fermentation has been gradually replaced by the deep cultivation of liquid strains. At present, liquid seed production has become the main way of propagation of edible fungus seeds.
2. Introduction of culture medium for edible fungus seed
At present, the edible fungi that can be cultivated in liquid culture include Flammulina velutipes, Pleurotus eryngii, seafood mushroom, Agaricus bisporus, Black fungus, Pleurotus ostreatus, Shiitake, Hericium erinaceus, Grifola frondosa, Cordyceps militaris, etc. The choice of culture medium for edible fungus seed is directly related to the biomass of the seed, the hypha morphology, and the growth and development status of the seed after inoculation into the bag. Generally, the culture medium for edible fungi seed will contain a large number of sugars, some necessary inorganic salts, and a comprehensive nitrogen source that includes growth factors.
| | | | |
| --- | --- | --- | --- |
| Culture medium | Ingredients | Advantage | Dosage |
| MP200 | Glucose, yeast extract, soybean meal, potato flour, peptone, phosphate | Comprehensive nutrition, strong versatility | 1. 50% |
| | Glucose, yeast extract powder, potato powder, phosphate | Food grade raw materials, free of animal origin and allergen ingredients, fast nutrient utilization | 1. 50% |
The culture medium for the edible fungus seed is slightly white, and the 1. 5% aqueous solution is a relatively uniform turbid liquid. As the edible fungus uses the nutrients in the culture medium, the solution will gradually become clear.

Features:
- Balanced nutrition and high biomass:
Angel's MP series medium is rich in organic nitrogen sources such as yeast extract and potato flour. The carbon to nitrogen ratio and mineral element composition has been optimized, which can significantly improve the biomass and seed vigor of liquid bacteria.
- Convenient to use and cost-effective:
The culture medium is very convenient to prepare, can be directly fed and used, which can save manual preparation costs. It can meet the needs of edible fungus seed growth at a lower amount, which is compared with the self-prepared medium. On the contrary, the comprehensive cost has a competitive advantage.
- Clean and safe, stable quality:
After strict control of raw materials and precise process control, it can effectively solve the quality and safety problems of bacteria caused by the fluctuation of the culture medium. Angel's MP300 can even meet the requirements of non-animal origin and food-grade raw materials.
3. Application case of edible fungus seed culture medium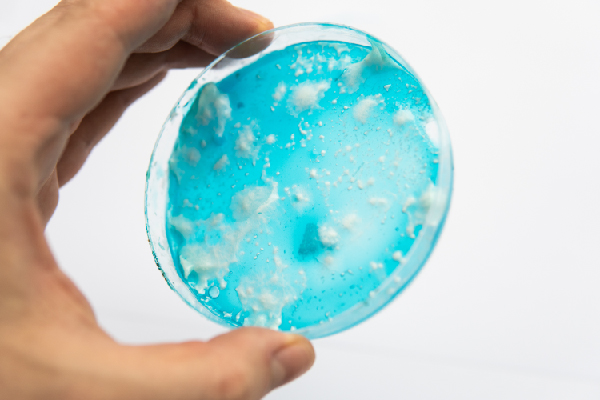 In the cultivation of Flammulina velutipes, it has smaller fungus balls, more fungus balls, and higher sugar utilization efficiency by using MP300.
The physiological state of the fungus in the early stage will significantly affect the production cycle of the bag planting stage. Under the same conditions, using the enoki mushroom seeds cultivated by MP300, the fruiting speed is faster and the average yield is higher.
In the culture of Pleurotus eryngii, the ball size is moderate and uniform by using MP300, with rich burrs, and the medium is clear. After 6 days of normal culture, the MP300 experimental group was closer to the suitable pH value of Pleurotus eryngii fermentation, and compared with the production control, the mycelial yield increased by more than 50%.
MP300's excellent edible fungus growth-promoting properties make it a good application effect in most edible fungus cultures that can be used for liquid seed production. But there are some mushrooms that have a special preference for peptone, such as velvet mushroom, MP200 performs better. Therefore, for different edible fungi varieties, we need to choose according to their nutritional characteristics.
Published by Zhang Song


R&D expert of Protein Nutrition and Flavoring technology center

About Angel Microbial Nutrition:
Angel YE, rich in protein, amino acids, peptides, nucleotides, B vitamins and trace elements. With the advantages of having no allergic source and being non-transgenic, high efficiency and stable quality, Angel YE are widely applied in the biological laboratories and industrial-scale fermentation, promoting the product safety and technical progress in the global fermentation industry.
About Angel:
Angel Yeast Company is a high-tech listed company specializing in yeast and biotech. Product business covers Yeast and Baking, Yeast Extract-Savoury, Nutrition & Health and Biotechnology fields. It is one of the world's leading companies in the yeast industry. Angel has 12 holding subsidiaries and provides products and services for more than 150 countries and regions.
Press contact:
ANGEL YEAST CO., LTD
Address: 168 Chengdong Avenue, Yichang, Hubei 443003, P. R.China
Tel: +86-717-6369227
Fax: +86-717-6368757
email: aie@angelyeast.com