With the increasing demand of consumers for preservatives with clean label, Angel Yeast provides a natural, safe and efficient preservative solution for baked food. As a natural preservative, Angel Fresh W30 is made of cereal flour from natural sources such as starch, and produced by natural fermentation with propionibacterium recognized as safe and edible.
Angel Fresh W30 is an all-natural faint yellow powder containing organic acids, antibacterial peptides and other metabolites generated by natural fermentation, which can extend the shelf life and enhance the antioxidant capacity.

Angel Fresh W30 has been adopted for the preservation of bread, cake and other baked goods, which can replace sorbate, benzoate and other chemical preservatives so as to reduce the risk of decay and extend the best taste period and shelf life of products. Being in the property of food, the product follows the trend of clean label and healthy food and also meets the needs of consumers for high-quality food.

Bacteriostatic mechanism: organic acid (mainly by the improvement of the intracellular osmotic pressure, permeabilization of the outer membrane of bacteria, inhibition of the synthesis of biomacromolecules, change of the pH grade, etc.); and antibacterial peptide (mainly by destroying the structure of cell wall and membrane, affecting the intracellular enzyme activity and inhibiting protein synthesis).
Product features
Certification of Kosher and Halal

Clean label product to substitute for chemical preservatives
Stable performance and resistance to high temperature, acid and alkali
With no effect on the flavor and texture of the end product
Wide range of bacteriostasis resulting in the effective inhibition of contamination bacteria and extension of shelf life
Application case—Toast
Experiment purpose: To test the anti-mildew and fresh-keeping effect of Angel Fresh W30 on toast.
Experiment condition: Observation for 9 days under 30 ℃ and 60% of humidity.
Experiment groups:
1# blank group (no preservative added)
2# control group (0.3% of chemical calcium propionate added)
3# test group (1% of Angel Fresh W30 added)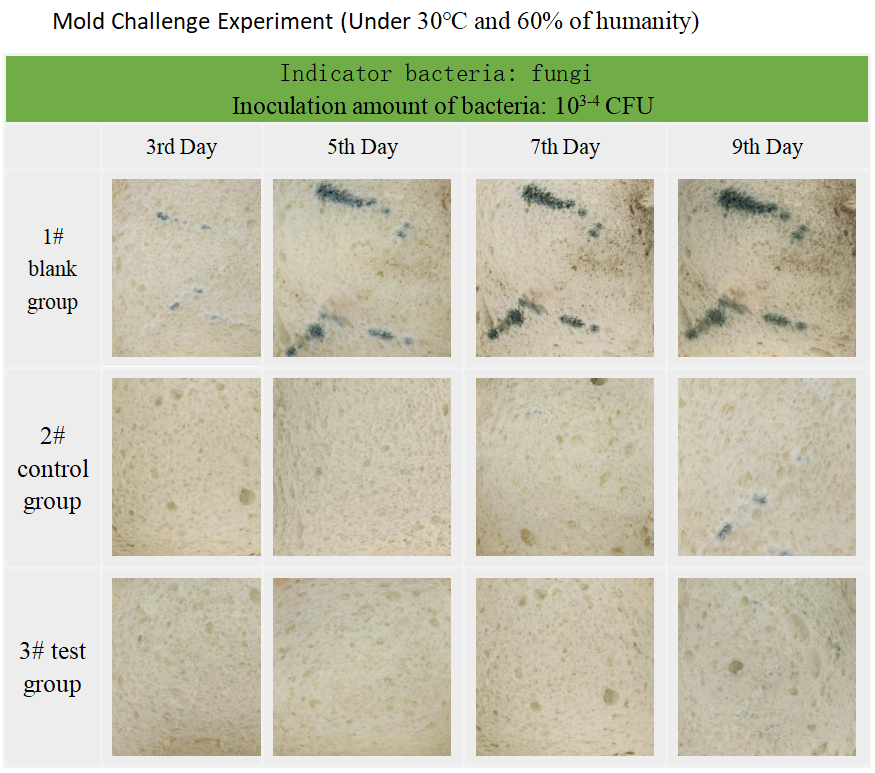 In summary, the results show that:

Angel Fresh W30 can extend the shelf life of baked goods and control the total number of colonies in an effective way

The anti-mildew effect of Angel Fresh W30 is better than chemical calcium propionate
---
About Angel:
Angel Yeast Company is a high-tech listed company specializing in yeast and biotech. Product business covers Yeast and Baking, Yeast Extract-Savoury, Nutrition & Health and Biotechnology fields. It is one of the world's leading companies in the yeast industry. Angel has 12 holding subsidiaries and provides products and services for more than 150 countries and regions.
Press contact

Angel Yeast Co., Ltd.
Address: 168 Chengdong Avenue, Yichang, Hubei, P. R. China
Tel: +86-717-6369520
Fax: +86-717-6370680
Email: aie@angelyeast.com
Published by Adonis Yan, Edited by George Hu.