[Recipe] Algeria Baguette
April 30, 2019
By East Huang
A baguette is a long, thin loaf of French bread that is commonly made from basic lean dough (the dough, though not the shape, is defined by French law). It is distinguishable by its length and crisp crust.
A baguette has a diameter of about 5 or 6 cm (2-2⅓ in) and a usual length of about 65 cm (26 in), although a baguette can be up to 1 m (39 in) long.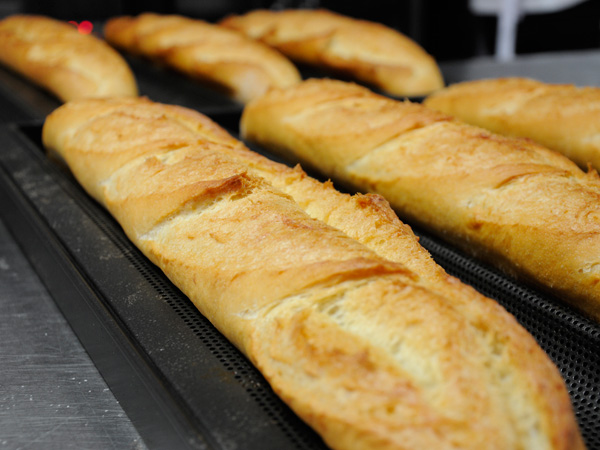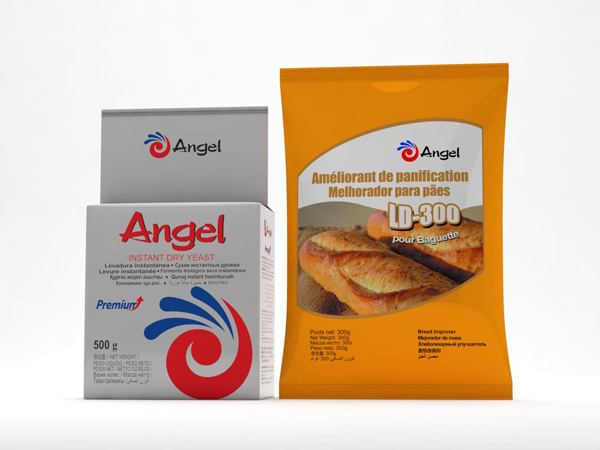 | | | |
| --- | --- | --- |
| Materials | Rate% | Weight/g |
| Bread flour | 100 | 2500 |
| Water | 60 | 1500 |
| | 0.8 | 20 |
| | 0.5 | 12.5 |

Put all the dry materials into the mixer and mix, then add water and mix at low speed for 5min and high speed for 15min till mix finished.

Relax

Cut: into 350grams/pic.

Rolling

Shaping: into 38cm long strip and put on the plate

Proofing temp:35℃, humidity:75%. Proofing time 90-120min

Baking: up temp:230℃, bottom temp:200℃ with steam, baking time 25min.
About Yeast & Baking
Angel Yeast has absorbed the essence of the global baking industry to build a baking service platform and to provide more comprehensive solutions for the baking industry.
● Promoting healthy bread in China and developing a full set of application technology to meet consumers' demands.

● Continuously innovating bread categories and new technology to bring new opportunities for the bakeries and bread factories.

● Catering to the needs of the industrialization and intelligentization of the baking industry to provide more comprehensive solutions.

● Providing training and technical services to meet the different needs of customers, users and consumers.
About Angel:
Angel Yeast Company is a high-tech listed company specializing in yeast and biotech. Product business covers Yeast and Baking, Yeast Extract-Savoury, Nutrition & Health and Biotechnology fields. It is one of the world's leading companies in the yeast industry. Angel has 12 holding subsidiaries and provides products and services for more than 150 countries and regions.
http://en.angelyeast.com
Press contact:
Angel Yeast Co., Ltd.
● Address: 168 Chengdong Avenue, Yichang, Hubei, P. R. China

● Tel: +86-717-6369520

● Fax: +86-717-6370680

● Email: aie@angelyeast.com
Related tags:
bread-recipe premium-instant-dry-yeast ld-bread-improver french-bread Baguettes crispy-bread
---
---