[Recipe] Pizza
April 29, 2019
By East Huang
Pizza is a savory dish of Italian origin, consisting of a usually round, flattened base of leavened wheat-based dough topped with tomatoes, cheese, and various other ingredients (anchovies, olives, meat, etc.) baked at a high temperature, traditionally in a wood-fired oven. In formal settings, like a restaurant, pizza is eaten with knife and fork, but in casual settings it is cut into wedges to be eaten while held in the hand. Small pizzas are sometimes called pizzettas.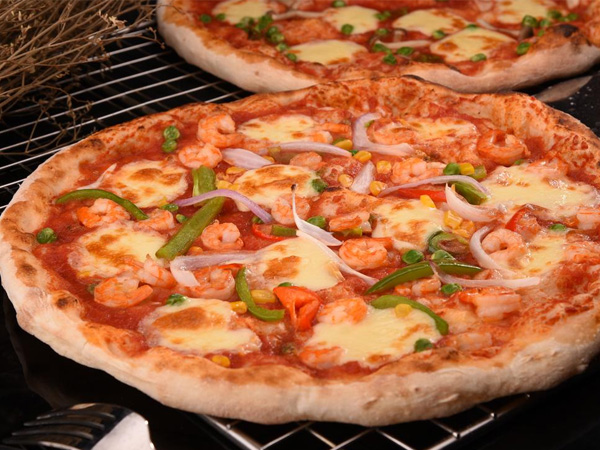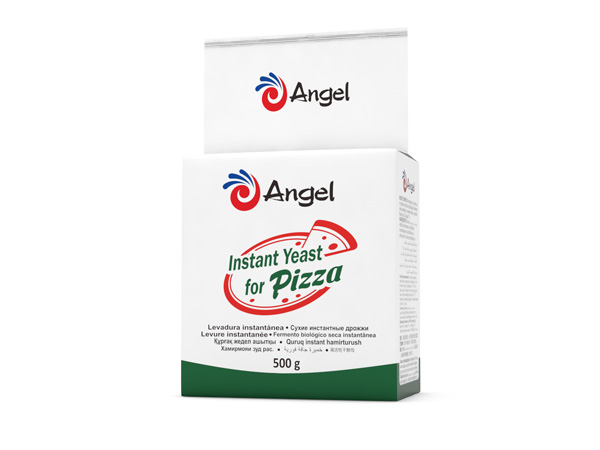 Materials

Rate%

Weight/g

Sponge dough

Pizza flour

50

1000

Honey

1

10

Water

60

600

Main dough

Pizza flour

50

1000

0.3

3

Salt

1.6

32

Olive oil

2

40

water

65

650

>> Sponge dough <<
Put all the dry matters into the mixer to mix and add water and mix, put the dough into the proofing room at 10℃ with proofing time 20h.
>> Main dough <<
Put both sponge dough and main dough except salt into the mixer with low speed 3min and high speed 2min, and then put salt and mix till mix finished.
Relaxing-cutting-rolling-relaxing-shaping-on the plate-proofing for 30min
Decorating (bacon, ham, cheese, salad, tomato jam, onion, green pepper) make different decoration of pizza according to existing materials.
>> Baking <<
Upper temp 300℃, bottom temp 200℃, baking for 15-20min.
About Yeast & Baking
Angel Yeast has absorbed the essence of the global baking industry to build a baking service platform and to provide more comprehensive solutions for the baking industry.
About Angel:

Angel Yeast Company is a high-tech listed company specializing in yeast and biotech. Product business covers Yeast and Baking, Yeast Extract-Savoury, Nutrition & Health and Biotechnology fields. It is one of the world's leading companies in the yeast industry. Angel has 12 holding subsidiaries and provides products and services for more than 150 countries and regions.
Press contact:
Angel Yeast Co., Ltd.
Address: 168 Chengdong Avenue, Yichang, Hubei, P. R. China
Tel: +86-717-6369520
Fax: +86-717-6370680
Email: aie@angelyeast.com
---
---