[Recipe] Rye Bread with Walnut and Grape
Rye Bread with Walnut and Grape is very popular in many Euro style bakeries. This bread is suitable for baking and selling at site or sold by 1 cm sliced pieces in package, the texture of which is very soft.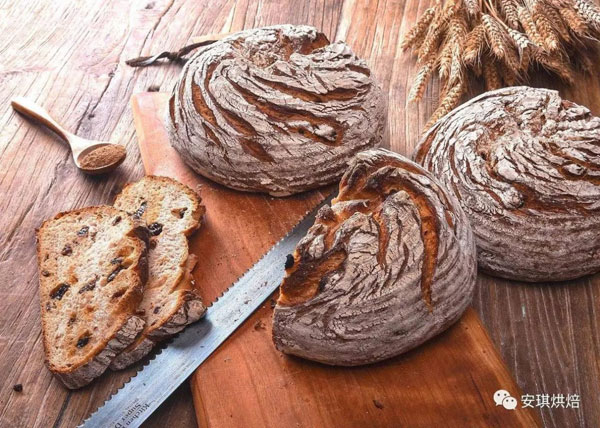 We mix 25% Backaldrin Rye flour with flour, together with 20% dry grape soaked in Rum or 20% dry walnuts. You can sense the flavor of dry grape mixed with natural fragrance of rye. After longer chewing, the taste would be fully motivated. This bread flavor is pure European style but suitable for Chinese taste with rich nutrition and fragrance.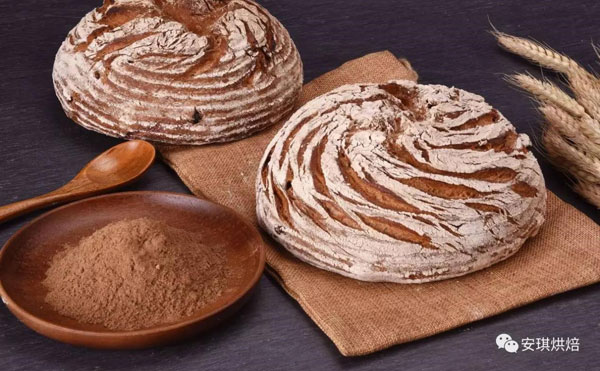 This bread has Europe-style appearance: as fermented under the basket plaited by vines, many natural breakages and stripes appear on the bread surface, which gives out optic sense of originality and rustiness.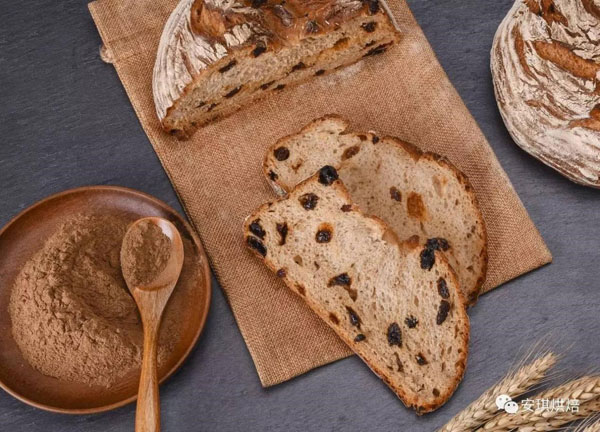 Some consumers may not accept this rough appearance. So we need invite customers to taste it at site to show its inner quality.
----RECIPE FOR REFERENCE----
Ingredients
% percentage
Weight/g
Fermented Dough
Bread Flour
30%
600
Angel Semi-dry Yeast
0.3%
6
Water
30%
600
Bakerdream fine Sugar
1%
20
Salt
0.2%
4
Bread Dough
Bread Flour
45%
900
Rye Flour
25%
500
Backaldrin Wheat Essence
0.4%
8
Angel Semi-dry Yeast
1.2%
24
Sugar
6%
120
Salt
2%
40
Bakerdream Fermented Butter
3%
60
Water
32.5%
650
Walnut (baked)
30%
600
Dry Grape (pickled in wine)
20%
400
----PROCEDURE----
Fermented Dough
Bread Four, Semi-dry Yeast, Sugar, Salt. Mix ingredients above even, then add 60℃ water and mix till gluten appears, dough temperature 35℃, ferment for 8-10 hours at 5℃ in icebox for future use.
Bread Dough
1. Mix all ingredients for bread dough except dry fruits slowly for 1 minute, add water and above mentioned fermented dough and slowly mix for 2 minutes then fast for 3 minutes till the dough surface becomes smooth, then add butter and continue blending till fully extended. Finally add walnuts and dry grapes and mix even. Dough temperature 26-28℃.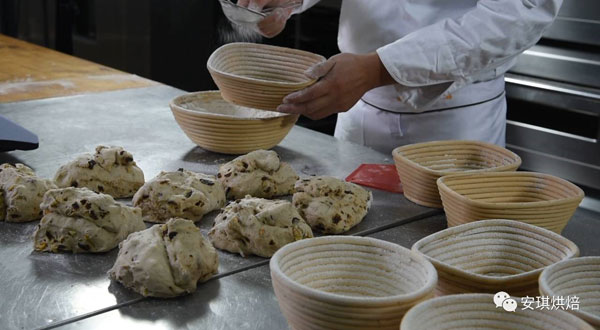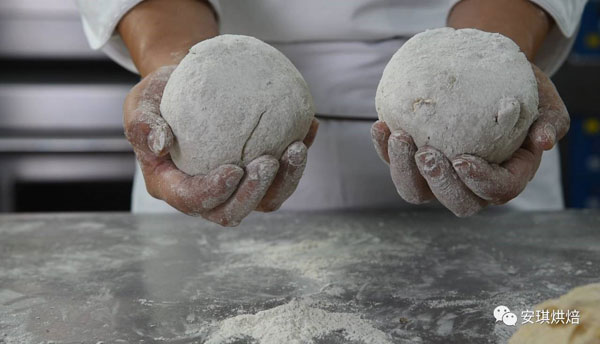 2. Dough dividing: 480g each, roll and rest them for 20 minutes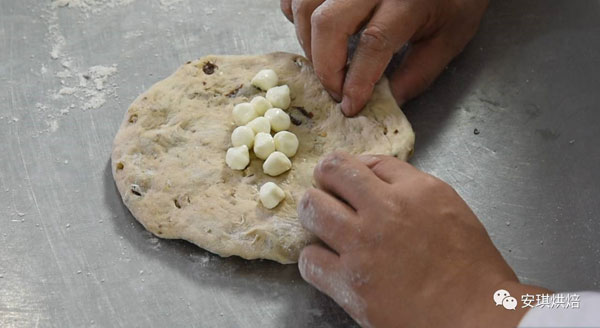 3. Shaping: roll the dough round, mouth downward and put it into fermentation basket.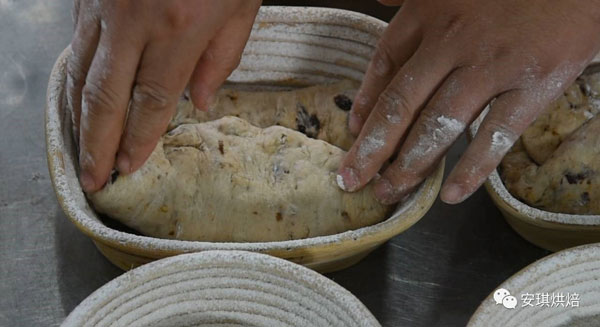 4. Fermentation: temperature 30-32℃ for about 60 minutes, lay the ready dough upside-down upon the tablet for baking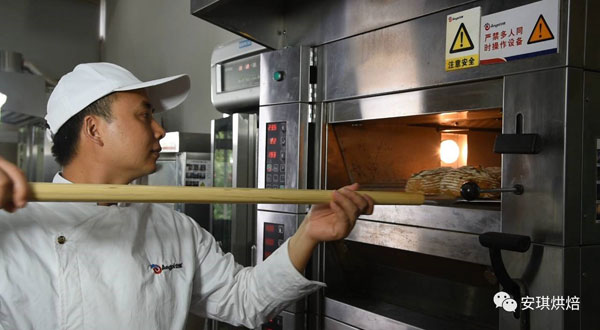 ----OPERATING CONDITIONS----
Baking: upper 250℃,lower 200℃, baking with steam for 30-35 minutes.
About Angel:
Angel Yeast Company is a high-tech listed company specializing in yeast and biotech. Product business covers Yeast and Baking, Yeast Extract-Savoury, Nutrition & Health and Biotechnology fields. It is one of the world's leading companies in the yeast industry. Angel has 12 holding subsidiaries and provides products and services for more than 150 countries and regions.
Press contact:
Angel Yeast Co., Ltd.
● Address: 168 Chengdong Avenue, Yichang, Hubei, P. R. China

● Tel: +86-717-6369520

● Fax: +86-717-6370680

● Email: aie@angelyeast.com
---
---