From October 13 to 15, AGRENA, the International Exhibition for the Management & Production of Poultry, Livestock & Fish, was grandly held at the Cairo International Convention Center in Egypt, and Egyptian employee representatives of Angel Yeast Middle East and Africa Business Divisions participated in the exhibition.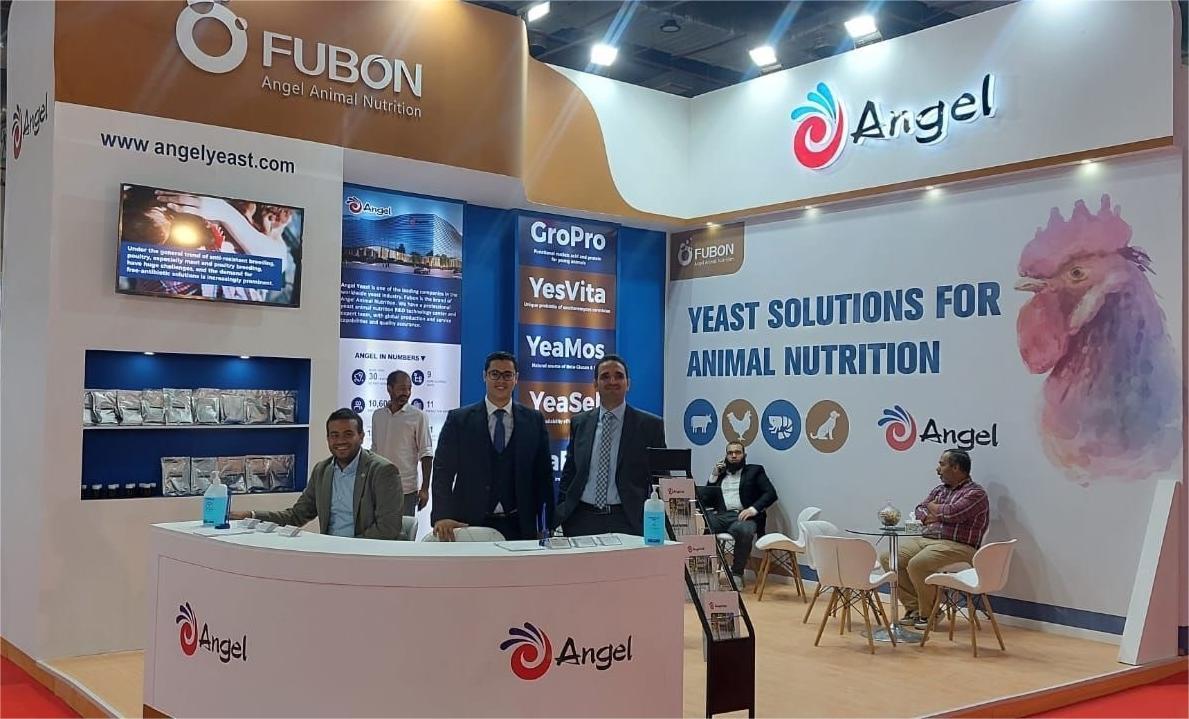 With the previous success, AGREAN has become the largest, most prestigious and influential poultry and livestock exhibition in the MENA region. The Middle East and Africa Business Divisions of Angel Yeast carefully planned for the exhibition, highlighting the main products such as yeast hydrolysate, yeast glucan and yeast cell wall. And the products of the company debuted with a new image, attracting a large number of consumers.
AGRENA is the first offline large-scale exhibition participated in by the divisions of Angel Yeast after the outbreak of the epidemic. Through this exhibition, customers feel the core competitiveness of Angel products face-to-face, which advantageously promotes the dissemination of animal nutrition brand image and plays an important role in promoting the development of new markets this year.