May 9th, 2020
by Xiangqian Xiao
Since the first SCI paper of YeaSense was published, another YeaSense's paper in aquaculture was recently included in the SCI journal Veterinary Medicine and Science, which means that yeast products have made a breakthrough again in antibiotic replacement.
The results show that YeaSense is an effective alternative for antibiotics, which provides a new way to solve the problems of antibiotic residue and resistance in aquaculture.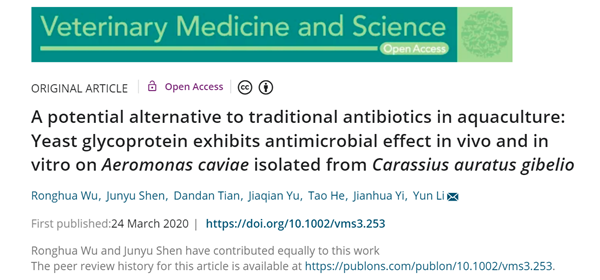 YeaSense is called "yeast glycoprotein (YG)" in the paper.
Brief introduction of research results:
1. In vitro bacteriostatic test
The results showed that Aeromonas caviae was only sensitive to ceftazidime (41mm), cefotaxime (36mm), vancomycin (13mm), furantoin (29mm), aztreonam (42mm), rifampicin (28mm) and amikacin (25mm), among which the bacteriostatic circle of YG (YeaSense) was 25mm.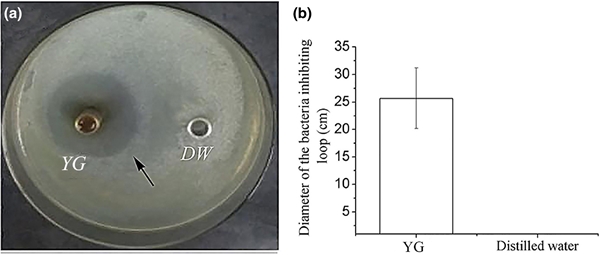 2. MIC and MBC
The mic and MBC of YeaSense to Aeromonas caviae were 83. 3mg/ml and 166. 7mg/ml, respectively.

3. Intestinal flora test
The results showed that the intestinal flora of each experimental group and the control group were mainly of the Cetacea genus. Compared with the control group, Aeromonas caviae became the predominant intestinal bacteria. Compared with the antibiotic group (rifampicin 200mg/kg), the Aeromonas abundance in the treatment group (YeaSense 800mg/kg) was significantly lower (P<0.05). Meanwhile, diversity and abundance of erysipeliaceae and porphyromonaceae in YG group were the highest among the four groups. (Note: Aeromonas caviae are mostly aquatic conditional pathogens) the results showed that compared with rifampin, adding YeaSense could significantly reduce the abundance of aquatic conditional pathogens Aeromonas caviae and increase the diversity of intestinal microorganisms.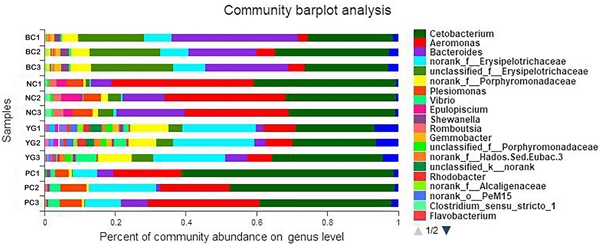 ---
About Fubon Animal Nutrition:
Fubon is a brand of Angel Animal Nutrition. Fubon is committed to developing natural, efficient microbial feed derived from the yeast with Angel's leading technology in yeast industry, providing the best service solutions for the nutrition and health in animals. Angel Animal Nutrition creates value for global feed and animal agriculture customers through continuously upgraded products and professional services.
About Angel:
Angel Yeast Company is a high-tech listed company specializing in yeast and biotech. Product business covers Yeast and Baking, Yeast Extract-Savoury, Nutrition & Health and Biotechnology fields. It is one of the world's leading companies in the yeast industry. Angel has 12 holding subsidiaries and provides products and services for more than 150 countries and regions.
Press contact:
ANGEL YEAST CO., LTD
Address: 168 Chengdong Avenue, Yichang, Hubei 443003, P. R.China
Tel: +86-717-6369520, 6369558
Fax: +86-717-6370680
email: aie@angelyeast.com