July 1st, 2020
by Xiangqian Xiao
Effect of Yeavita R in dairy cow has been proved by many trials worldwide. Recently, application trials of Yeavita R on milk yield improvement has been further confirmed in Belarus.
Yeavita R improved feed digestibility in the trials by fecal test sieves as below. It is because of the improvement of feed digestibility that Yeavita R increased milk yield. Yeavita R increased the average milk yield by 1-2kg in 10-14 days as shown in the figures below.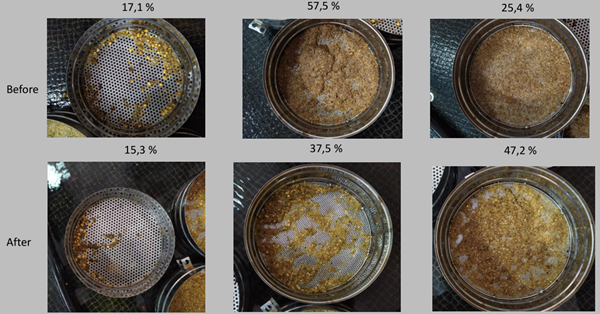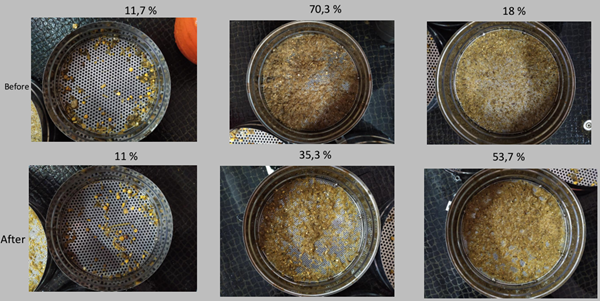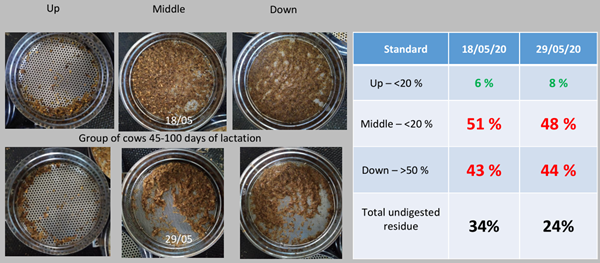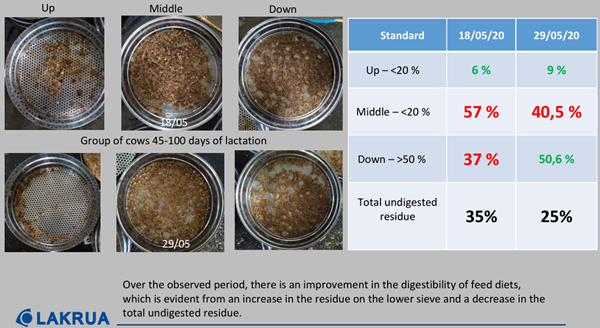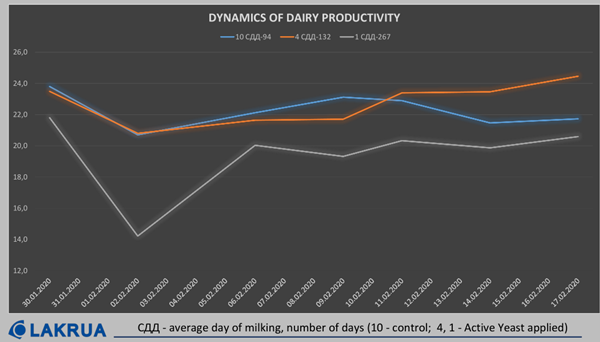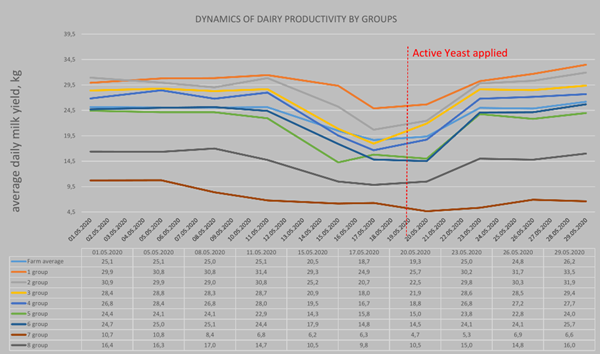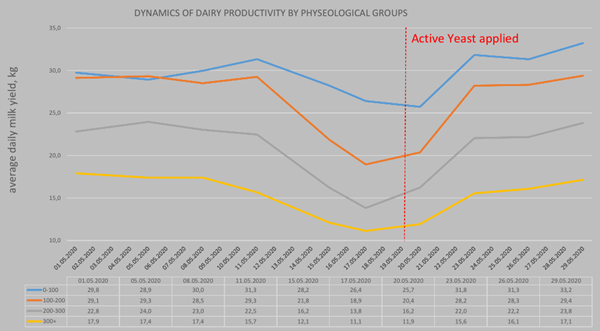 Yeavita R is ruminant special live yeast product, which is produced by submerged fermentation with Saccharomyces cerevisiae collected from rumen. It is adaptable to the environment in rumen, and improving the feed digestion via adjusting the microflora in rumen. Yeavita R can stabilize pH in rumen and reduce the acidosis risk, improve the anaerobic rumen environment, stimulate microbial biomass in rumen, and further increase fiber digestibility and milk yield.
---
About Fubon Animal Nutrition:
Fubon is a brand of Angel Animal Nutrition. Fubon is committed to developing natural, efficient microbial feed derived from the yeast with Angel's leading technology in yeast industry, providing the best service solutions for the nutrition and health in animals. Angel Animal Nutrition creates value for global feed and animal agriculture customers through continuously upgraded products and professional services.
About Angel:
Angel Yeast Company is a high-tech listed company specializing in yeast and biotech. Product business covers Yeast and Baking, Yeast Extract-Savoury, Nutrition & Health and Biotechnology fields. It is one of the world's leading companies in the yeast industry. Angel has 12 holding subsidiaries and provides products and services for more than 150 countries and regions.
Press contact:
ANGEL YEAST CO., LTD
Address: 168 Chengdong Avenue, Yichang, Hubei 443003, P. R.China
Tel: +86-717-6369520, 6369558
Fax: +86-717-6370680
email: aie@angelyeast.com