The year 2022 has passed, and the year 2023, full of hope and challenges, has come. we are on schedule to achieve the annual revenue target of 13 billion yuan in 2022. Every bit of progress is hard won. The front-line marketers, experimental platforms, production workshops, and construction sites of Angel have been busy for a whole year. In the past year, Angel staff worked hard in unity, read the epic stories of company, and created a thriving career of the group.
We strengthened market leadership. Angel people kept an eye on the overseas market. Overseas sales subsidiaries of Angel in the United States, Mexico, Germany and other countries were established successively. Localized marketing ushered in a new breakthrough, and the annual overseas business income increased by more than 28%. Angel staff overcame the impact of the epidemic, promoted new products, developed new customers, and explored new markets. The number of domestic customers exceeded 26000, and the domestic business income grew steadily.
In 2022, Angel Biotechnology Industrial Park in Xiaoting District has begun to take shape. Yichang Company successfully relocated and increased its production by 36%. The first production line of the 5000 t/a new enzyme preparation project was completed and put into operation. The healthy food industrial park was in stable operation, and the small packaging yeast subpackage line was successfully put into operation. Projects in Binzhou, Shandong, Pu'er, Yunnan and other places have been completed in succession, speeding up the formation of new production capacity. Substantial progress has been made in replacing molasses with hydrolyzed sugar in many places, and new carbon sources have been comprehensively developed.
39 key R&D projects and 40 new product projects were implemented throughout the year to promote the industrial development of Angel with both "golden" and "new" content. It is planned to build 20 internal R&D platforms, including yeast resource development, biomedical GMP pilot test, and biosynthetic technology development. At present, 6 platforms have been built, and scientific and technological innovation has been steadily developed. And the cooperation projects of Angel with Huazhong Agricultural University, Tianjin University of Science & Technology, Jiangnan University and other universities and research institutes have made remarkable progress, accelerating the gathering of innovative resources.
The annual project construction investment of Angel exceeded 3.3 billion yuan, 18 projects have been completed, and 29 projects are still under construction. The continued construction of the Russian company and the expansion project of the Egyptian company have been started successively, further improving the supply capacity of the global market. The green manufacturing project of functional health products of Hubei Meiqi Pharmaceutical Co., Ltd. in cooperation with HUADONG MEDICINE was successfully started, and the micro biotechnology PHA manufacturing project jointly built with the PhaBuilder of Tsinghua University was settled in Yichang to compete for a new track. Yicha Group, Angel Qugu, Angel Tieling, Angel Everest and other companies have been established to actively integrate into the development of agricultural industrialization.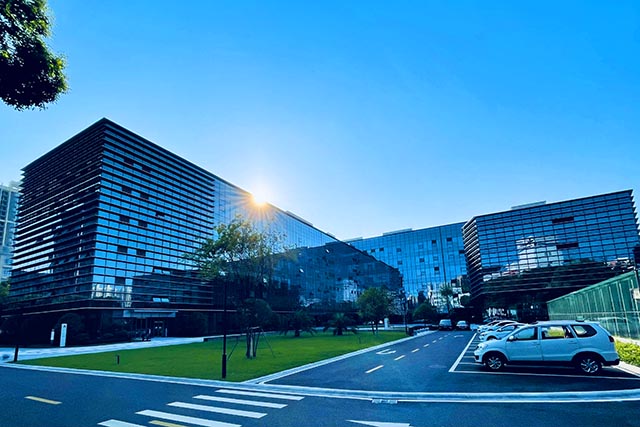 Angel Yeast Yichang Headerquarters
We are concerned about the employees. We always promote talent development, strengthen talent training, and continue to build a contingent of outstanding industrial workers. We work to build all-round guarantees such as comfortable living, marriage dating, psychological assistance, and caring for diseases, so as to ensure the company's high-quality development. We will adhere to ensuring and improving the quality of life of employees in the process of Angel's development, work together to create a better life, and constantly realize our yearning for a better life.
We will always focus on the market. Angel always strengthens in-depth research on industry, customers and consumers, gains insight into market demand and seizes growth opportunities. We will step up efforts to develop international markets, expand and strengthen international trade, and demonstrate our skills in international development and global competition. We will always keep in mind that quality first and reputation foremost, and strengthen quality management and protect food safety for consumers.
All employees of Angel, let us always maintain a good momentum of development, establish strong confidence in development, keep in mind the mission of "developing biotechnology, innovating for healthy life", and carry forward the enterprise spirit of "pursuing excellence, innovation, and never being satisfied". Angel will accelerate to become one of the world's leading biotechnology companies, constantly expand Angel's influence in the world
Happy Chinese New Year to all of you!