June 21, 2022
By Kane Deng
While your children are wearing warm clothes, surrounded by you, enjoying the love of their parents, have you ever noticed that there are also some unfortunate children around us who have lost their parents or are disabled prematurely experienced the hardships of life.
These children are all members of "a community with a shared future for mankind". They are eager to grow up with warmth and care like all children. It is our common wish to care and help them so that they can grow up healthily and happily!
"Angel is a high-tech biological company and the second largest yeast manufacturer in the world. We hope to help these children with continuous practical actions, so that they can face the future with more confidence." said Mr. Henry Ma, Deputy General Manager of Angel Middle East & Africa division.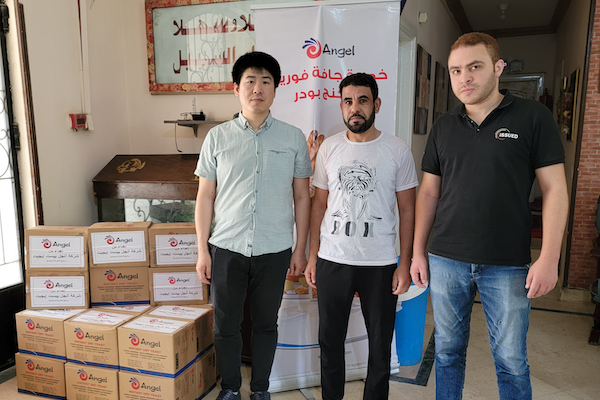 Angel Middle East and Africa team has provided help to the orphanages in Cairo and Banisuef, Egypt, and sent pens, books, snacks and drinks to the children to encourage them to study hard and grow up happily. The orphanages expressed their sincere thanks for this move! The team will continue to operate in various countries in the Middle East and Africa!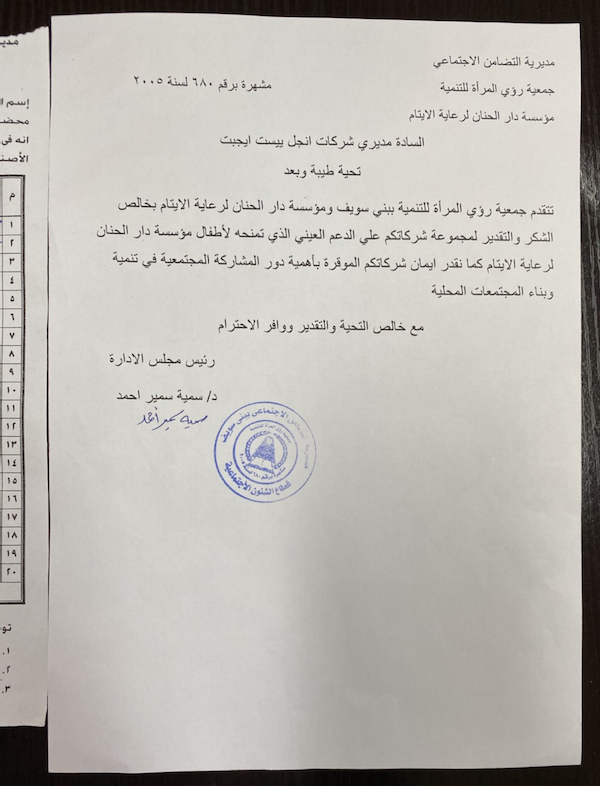 *A thank-you note from the orphanage
---
About Angel:

Angel Yeast Company is a high-tech listed company specializing in yeast and biotech. Product business covers Yeast and Baking, Yeast Extract-Savoury, Nutrition & Health and Biotechnology fields. It is one of the world's leading companies in the yeast industry. Angel has 12 holding subsidiaries and provides products and services for more than 150 countries and regions.
http://en.angelyeast.com/
Press contact:
ANGEL YEAST CO., LTD
Address: 168 Chengdong Avenue, Yichang, Hubei 443003, P. R.China
Tel: +86-717-6369520, 6369558
Fax: +86-717-6370680
email: aie@angelyeast.com