April 14, 2021
by Zoe Yang
Recently, the "Innovation list of China's Food and Drinks Industry" hosted by the "Daily Economic News" was announced, and Angel yeast was listed as "the Most Influential Enterprise in China's Food and Drinks Industry in 2021"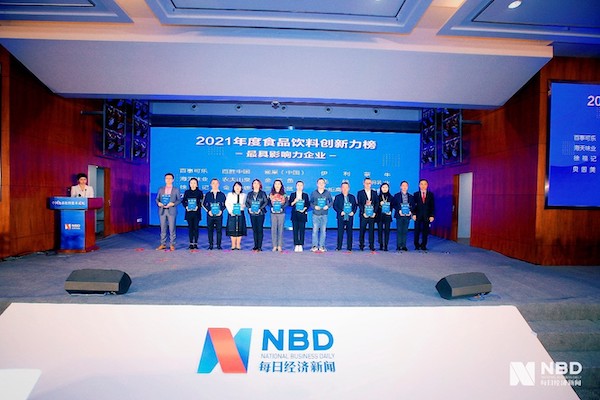 Based on the public voting data and the basic big data of the food and drinks industry as the main reference indicators, with the help of the influence of mainstream media, through big data screening, public voting, expert evaluation and other links, the enterprises and brands with outstanding contributions in the food and beverage industry are selected.
Since its establishment, Angel Yeast has continued to grow in scale and its industry influence has increased day by day. Now it is the third largest yeast company in the world and the largest yeast extract manufacturer in the world. Angel's products are exported to 155 countries and regions in the world. The global market share of its yeast products has reached 15%, and the domestic market share has been ranked 1st.
---
About Angel:

Angel Yeast Company is a high-tech listed company specializing in yeast and biotech. Product business covers Yeast and Baking, Yeast Extract-Savoury, Nutrition & Health and Biotechnology fields. It is one of the world's leading companies in the yeast industry. Angel has 12 holding subsidiaries and provides products and services for more than 150 countries and regions.
http://en.angelyeast.com/
Press contact:
ANGEL YEAST CO., LTD
Address: 168 Chengdong Avenue, Yichang, Hubei 443003, P. R. China
Tel: +86-717-6369520, 6369558
Fax: +86-717-6370680
email: aie@angelyeast.com