Oct. 20, 2020
By Chris Wang
The Sixth Wine Festival joint by Three Gorges University and Angel Yeast was held in Angel Industrial Zone on October 17. Zhuhui, Vice President of Three Gorges University and member of the Party Committee, Zhang Rui, Secretary of Party Committee from Three Gorges University, and Li Zhihong and Yao Juan from Angel attended the event.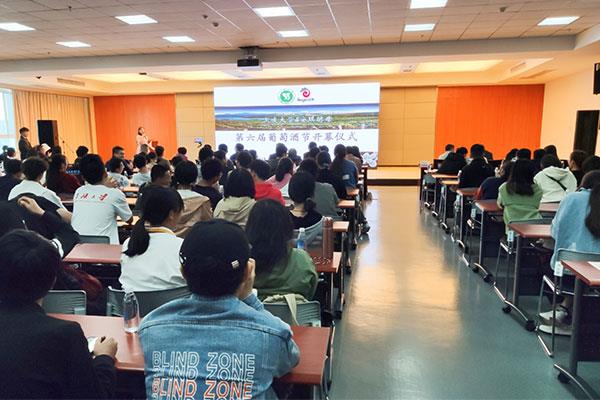 Li Zhihong, general manager of Angel Yeast, delivered a welcome speech on behalf of the company. He said that Angel has been insisting on technical innovation and promoting the continuous progress for Chinese winemaking technology. Over the years, Angel has been focused on cooperation with universities to make more technological innovation, and in the past 14 years, Angel and Three Gorges University have carried out in-depth cooperation in personnel training, technical cooperation, platform co-construction, and resource sharing, contributing to the development of Yichang's biotechnology industry.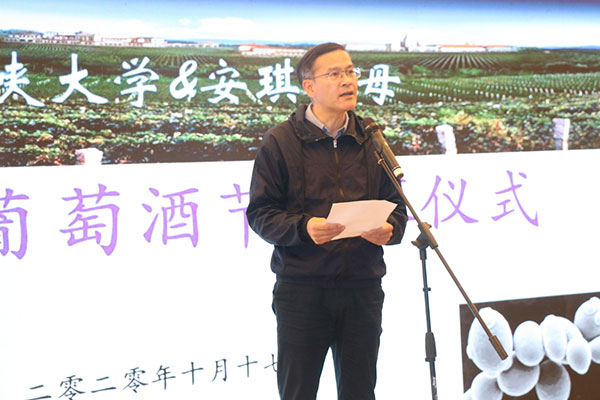 *Angel Co., LTD. General Manager Li Zhihong gave a welcome speech
Zhuhui, Vice President of Three Gorges University made a speech on behalf of China Three Gorges University. He said that Angel is a high-tech enterprise that has achieved a number of technological breakthroughs through continuous innovation and development. He hopes to speed up the cooperation with Angel, and brew wines with together.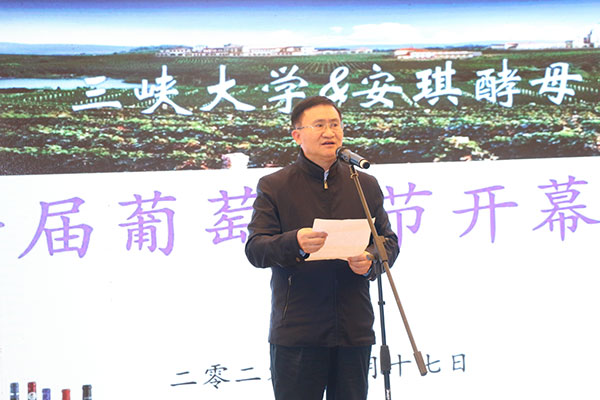 *The vice President of Three Gorges University Zhuhui delivered a speech
The Wine Festival is an industry-university-research cooperation project between Three Gorges University and Angel. It was started in 2015 and has been held for six sessions.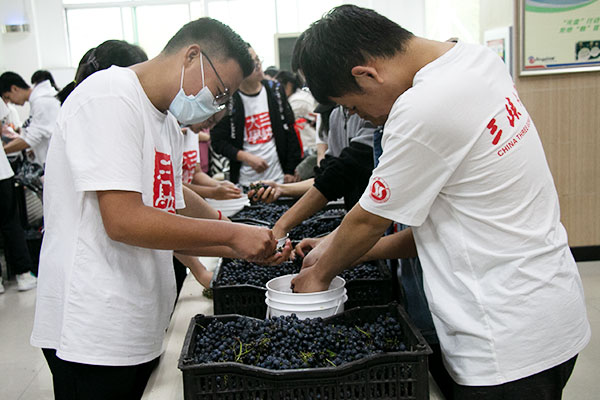 *Grape pinching competition
---
About Distilled Spirits and Biofuels Division:

Angel can provide brewing yeasts, ingredients and related technical services for the production of wine, beer, and other brewing liquor. All our products are natural, safe, and of high quality. With the current energy shortages around the world, the production of fuel ethanol through yeast fermentation has become an inevitable trend.
About Angel:
Angel Yeast Company is a high-tech listed company specializing in yeast and biotech. Product business covers Yeast and Baking, Yeast Extract-Savoury, Nutrition & Health and Biotechnology fields. It is one of the world's leading companies in the yeast industry. Angel has 12 holding subsidiaries and provides products and services for more than 150 countries and regions.
For more media information, please contact:
Angel Yeast Co., Ltd.
Yichang, Hubei, China
Ryan Wu
Tel.: +86 717 6353619
Email: wusy@angelyeast.com
en.angelyeast.com