Angel brew first brewing livestreaming
Aug 26th, 2020
On August 19, Angel Brewing and Henan Pijiang Technology Co launched a live brewing event together. During the 2 hours of livestreaming broadcasting, a total of 50 boxes of craft beer and thousands of gifts were sent out, and craft beer fans enjoyed the event.

The brewing livestreaming introduced the basic raw materials for craft beer fermentation: water, malt, hops, yeast and process of jasmine wheat beer. The first joint livestreaming has exceeded the expectation and is expected to cooperate with more dealers and brewers.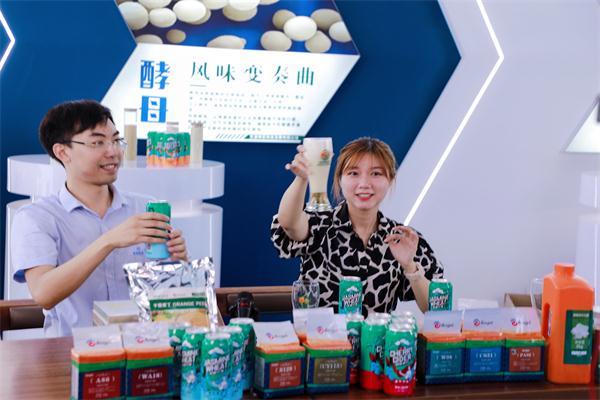 ---
About Distilled Spirits and Biofuels Division:

Angel can provide brewing yeasts, ingredients and related technical services for the production of wine, beer, and other brewing liquor. All our products are natural, safe, and of high quality. With the current energy shortages around the world, the production of fuel ethanol through yeast fermentation has become an inevitable trend.
About Angel:
Angel Yeast Company is a high-tech listed company specializing in yeast and biotech. Product business covers Yeast and Baking, Yeast Extract-Savoury, Nutrition & Health and Biotechnology fields. It is one of the world's leading companies in the yeast industry. Angel has 12 holding subsidiaries and provides products and services for more than 150 countries and regions.
For more media information, please contact:
Angel Yeast Co., Ltd.
Yichang, Hubei, China
Ryan Wu
Tel.: +86 717 6353619
Email: wusy@angelyeast.com
en.angelyeast.com
---
---