Nov. 10, 2020
By Chris Wang
From October 27th to 29th, the 17th Annual Meeting of the Chinese Institute of Food Science and Technology was successfully held in Xi'an. More than 2,300 experts and business representatives from the food technology and industrials gathered to discuss food technology innovation and industrial development. Angel Yeast participated in this event as a governing unit and won the first prize of scientific and technological progress on the event.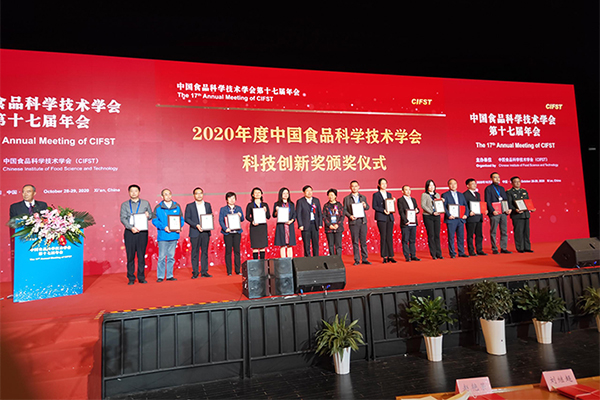 At the same time, the 2nd China Wine Science and Technology Forum of the Wine Branch has been held, more than 200 representatives from the relevant field discussed "How can China wine industry achieve sustainable and highquality development." Angel Yeast, as the sole corporate representative, shared technical report on "Different Applications of Active Dry Wine Yeast for alcohol fermentations", and showed its technology on wine industry.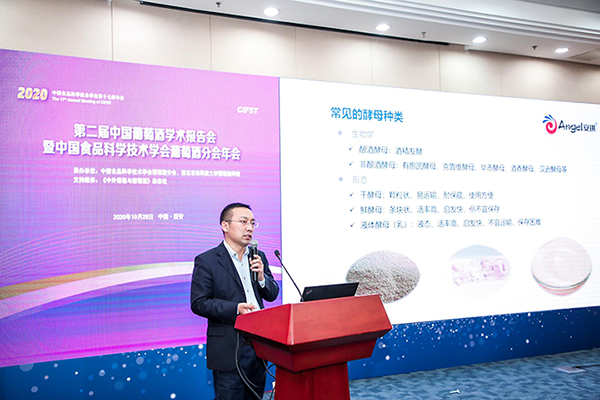 ---
About Distilled Spirits and Biofuels Division:

Angel can provide brewing yeasts, ingredients and related technical services for the production of wine, beer, and other brewing liquor. All our products are natural, safe, and of high quality. With the current energy shortages around the world, the production of fuel ethanol through yeast fermentation has become an inevitable trend.
About Angel:
Angel Yeast Company is a high-tech listed company specializing in yeast and biotech. Product business covers Yeast and Baking, Yeast Extract-Savoury, Nutrition & Health and Biotechnology fields. It is one of the world's leading companies in the yeast industry. Angel has 12 holding subsidiaries and provides products and services for more than 150 countries and regions.
For more media information, please contact:
Angel Yeast Co., Ltd.
Yichang, Hubei, China
Ryan Wu
Tel.: +86 717 6353619
Email: wusy@angelyeast.com
en.angelyeast.com