Jun 13, 2022
By Estella
The global biopharmaceutical market was estimated at US$ 265.4 billion in 2020, and it is expected to hit US$ 856.1 billion by 2030 and is expanding growth at a noteworthy CAGR of 12.5% from 2021 to 2030.
As we all know, culture media is one of the most critical raw materials for biopharmaceutical production, and the important component of peptone has a wide range of applications in providing nitrogen sources, growth factors and alternative serums. As because there is a risk of virus introduction in animal-derived peptones, the European Pharmacopoeia and the United States Pharmacopoeia emphasize that the production of medical products should give priority to the use of materials from "non-TSE-related animal species " or "non-animal origin" to minimize safety risks. Therefore, plant-derived and yeast-derived peptones are the main choices for nitrogen sources for large-scale production in the future.
In order to create a fully independent high-quality plant nitrogen source, Angel Yeast Company has overcome key technologies such as plant protein hydrolysis, purification, and nutrient inhibition ingredient removal on the basis of technical accumulation in the field of organic nitrogen sources after years of painstaking research.
With the technical achievements and experience in yeast deep processing and other industrial fields, we will invest and build an intelligent production line with an annual output of 5000 tons of plant nitrogen sources, which will introduce a series of plant nitrogen sources such as soybean, wheat, rice, pea and potato.
The product line adopts non-animal origin, non-GMO raw materials guaranteed with complete certification and highest quality. At the same time, the production line has the largest equipment system in the industry, the maximum output of a single batch of 5 tons, which can be customized for projects with small dosage but high nutritional sensitivity, while ensuring stable supply and long-term application effects.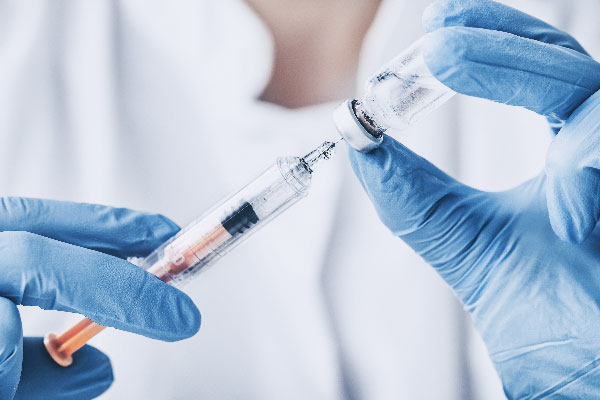 In order to solve the problem of stability between batches, Angel Yeast
◉ always adhere to the implementation of raw material standardization, production process standardization, inspection standardization of quality management requirements.
◉ carry out multi-technical and multi-dimensional joint monitoring on the origin, certification and quality of plant protein and other raw materials to ensure the controllability and traceability of raw materials;
◉ The design and equipment of the production line are at the advanced level of the industry, and the program automation control is adopted to improve the quality of process control and reduce the error of human operation to ensure the stability between batches;
◉ adopt the international advanced quality system, has the plant nitrogen source industry only CNAS accredited laboratory, to ensure the high quality delivery of each order.
Angel Yeast has created its own product line of plant nitrogen source, aiming to provide standard, stable, safe and traceable high quality plant nitrogen source and non-animal compound nitrogen source products for microbial fermentation, cell culture and other biomedical fields, contributing to the transformation and "Smart manufacturing" upgrade of global biomedicine and bio-pharmaceutical.
---
Angel YE, rich in protein, amino acids, peptides, nucleotides, B vitamins, and trace elements. With the advantages of having no allergic source and being non-transgenic, high efficiency, and stable quality, Angel YE are widely applied in biological laboratories and industrial-scale fermentation, promoting product safety and technical progress in the global fermentation industry.
About Angel:
Angel Yeast Company is a high-tech listed company specializing in yeast and biotech. Product business covers Yeast and Baking, Yeast Extract-Savoury, Nutrition & Health and Biotechnology fields. It is one of the world's leading companies in the yeast industry. Angel has 12 holding subsidiaries and provides products and services for more than 150 countries and regions.
Address: 168 Chengdong Avenue, Yichang, Hubei 443003, P. R.China
email: aie@angelyeast.com