To the creators of micro-world--the 4th Microbial Petri Dish Art Competition will start on April 2, 2020!
April 16, 2020

By Yin Qiang
"Contemporary young people use microbes to show the colorful world of microbes, which is of great significance to the popularization of microbiology."--Academician Deng Zixin
"Microbes are smarter and more energetic than chemists, engineers and others. If you will take care of these children, then it will also take care of your future"-- the law of Perlman applied microbiology
"Bio-art is a new direction of contemporary art. Artists try to use it to explore the whole process of forming life." --Eduardo Kac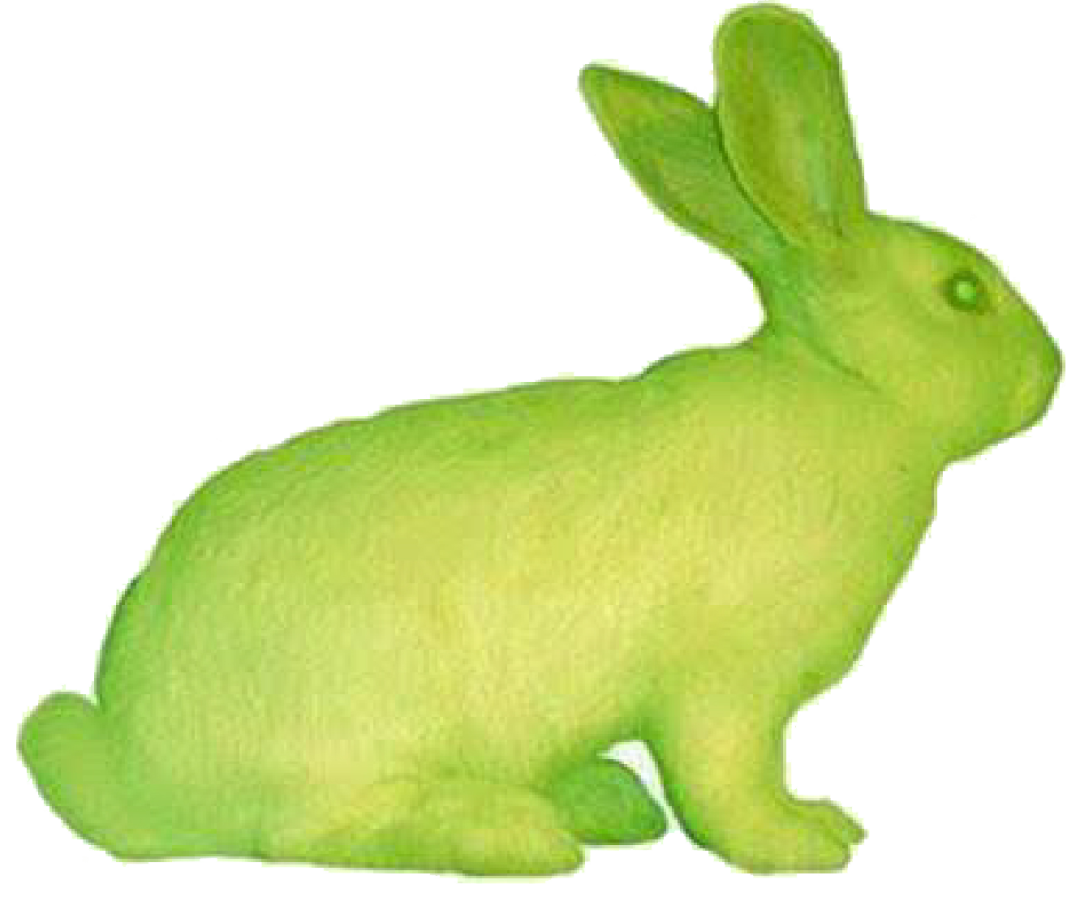 <Green Fluorescent Protein Rabbit> --Eduardo Kac
"We believe that art audiences will realize that because biological art is alive, all biological art has political, social, cultural, and ethical meanings, regardless of whether the artists are clear about these meanings."--Stelarc, the pioneer of biological arts
"Microbial art is another extremely unique young field, and it will continue to evolve in a benign and healthy direction."--Excerpt from "New Media-Microbial Plate Art", an art and technology publication
Gather creativity and empower the creator
Opening the arbitrary door of life time and space, the little microorganism has always existed; while the passionate little life gradually changed the big world, the creators of the time gave them a new energy--the expression of "beauty". Giving the most creative people a burst of imagination, what kind of artistic "micro" view of the world will they create?
"In 1945, Fleming, Flory and Chane won the Nobel Prize for" discovering penicillin ", and the average life span of humans was extended by 24 years; until the rapid development of multi-omics technology, bioinformatics and other biological sciences Human beings are constantly knocking on new doors in the life world to benefit human health.

<GPF Pixel> created with Petri dishes--Stark and Reinhard Nesterbach
The deep moonlight of clouds reflected in the fingertips ...
The lake lights linger in the plate ...
The magnificent people who can not be catch up with,
Is it the magical pen of the creator?
I think it is a throbbing work of life art.
Conclude the "micro" contract and recreate the "beauty" world
The forthcoming "4th Microbiological Petri Dish Art Competition" will allow you to continue to explore the "micro" beauty world, feel the mysterious power of science, and appreciate the spirit of "invisible shape of large image"; creative and responsible creators who will gather your creativity allows new scientific research and new art to benefit the community of human destiny.
Competition Name: The 4th Microbiology Petri Dish Art Competition
Organizer: Angel Yeast Co., Ltd., Shanghai Synthetic Biology Innovation Strategic Alliance
Participants: Microbiology researchers in universities, research institutes and related enterprises
Contest timeline:
April 2-July 15
Call for works: Participants register online and upload works
July 17-July 26
Online voting: shortlisted works for online voting
July 27-August 6
Expert review: The expert jury selects the winning works
Late August
Award Ceremony: Held an award ceremony and exhibited works
Contest entry method:
This contest uses online registration and online submission to participate,
Registration and submission URL:
www.biolabline.com
Telephone: +86 717 6787989
Contact: Ms. Jiang +86 18695076804
About Angel Microbial Nutrition:
Angel YE, rich in protein, amino acids, peptides, nucleotides, B vitamins and trace elements. With the advantages of having no allergic source and being non-transgenic, high efficiency and stable quality, Angel YE are widely applied in the biological laboratories and industrial-scale fermentation, promoting the product safety and technical progress in the global fermentation industry.
About Angel:
Angel Yeast Company is a high-tech listed company specializing in yeast and biotech. Product business covers Yeast and Baking, Yeast Extract-Savoury, Nutrition & Health and Biotechnology fields. It is one of the world's leading companies in the yeast industry. Angel has 12 holding subsidiaries and provides products and services for more than 150 countries and regions.
http://en.angelyeast.com/
Press contact:
ANGEL YEAST CO., LTD
Address: 168 Chengdong Avenue, Yichang, Hubei 443003, P. R.China
Tel: +86-717-6369227
Fax: +86-717-6368757
email: aie@angelyeast.com
---
---