By Estella
Apr 16, 2021
On April 20-21, Food Science and Technology Innovation Forum 2021 will be held at Longmont's hotel in Shanghai. Angel Yeast will launch taste enhancement solutions for plant-based meat and solid beverages at the event.
In recent years, the solid drink market has been impacted with the emerging of new style tea. However the outbreak of Covid-19 has created a positive impact on global solid beverages. The solid drink industry is positively seeking new directions.
According to the forecast analysis of various institutions, the Chinese solid drink industry in 2021 will develop towards four healthy directions: "Digestive health", "Weight management", "Meal replacement and light meal", and "Immune health". During the upgrade of solid drink products, manufacturers are facing the challenges of sacrificing the taste and mouthfeel, loss of sweet sensation when using sugar substitutes, and unwanted off-notes brought by small molecular peptides and vegetal ingredients. In this context, Angel Yeast brings our yeast extract portfolio to address the loss of flavor and mouthfeel during product upgrading, and promotes the upgrade of healthier solid drinks.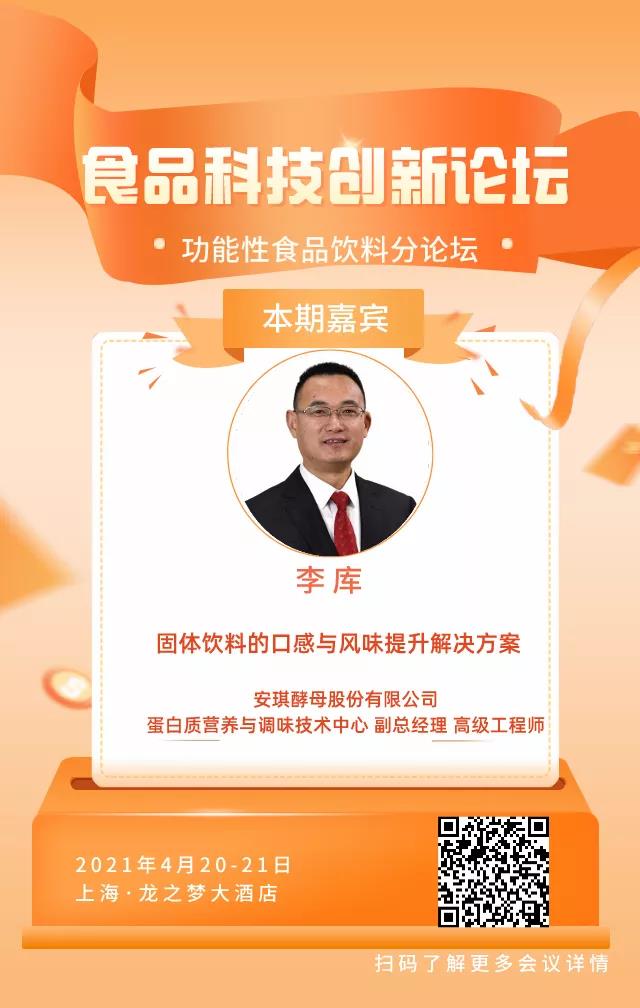 ---
About Angel Yeast Extract-Savoury:
Angel YE (yeast extract) made from edible yeast, by degradation the protein and nucleic acid in the yeast cells into nutritional seasonings with the application of modern biotechnology, has the advantages of increasing the fresh flavor, reducing salt, balancing the odor, strong tolerance and food properties, which promotes the global healthy operation of salt reduction and "clean label ".
About Angel:
Angel Yeast Company is a high-tech listed company specializing in yeast and biotech. Product business covers Yeast and Baking, Yeast Extract-Savoury, Nutrition & Health and Biotechnology fields. It is one of the world's leading companies in the yeast industry. Angel has 12 holding subsidiaries and provides products and services for more than 150 countries and regions.
http://en.angelyeast.com/
Press Contact:
ANGEL YEAST CO.,LTD
Address: 168 Chengdong Avenue, Yichang, Hubei 443003, P. R.China
Tel: +86-717-6369520, 6369558
Fax: +86-717-6370680
Email: yefood@angelyeast.com