Angel has attended the 2022 China Soy Sauce and Sauce Industry Forum and conducted technical exchanges and product promotion in the fields of YE food flavoring, brewing and enzyme preparation. The 2022 China Soy Sauce and Sauce Industry Forum for Innovation and Development and the Production Technology Exchange and Standard Seminar hosted by the China Condiment Association were held in Tai'an City, Shandong Province. More than 200 people from the management, technology, standards and regulations directors of the production enterprises have attended the summit and forum.
On September 21, at the seminar, Guo Jiangyong, general manager of Angel YE Food Seasoning Business Department, delivered a speech on behalf of the company as a supporting unit, thanking the China Condiment Association and industry partners for their strong support and affirmation of Angel's cause, and introducing the importance of this year's revision of YE national standard. Subsequently, Li Ku, deputy general manager of Protein Nutrition and Flavoring Technology Center of Angel Yeast, made a special report on "Interpretation of YE New National Standard and Its Combination with the High-quality Development of Condiment Industry".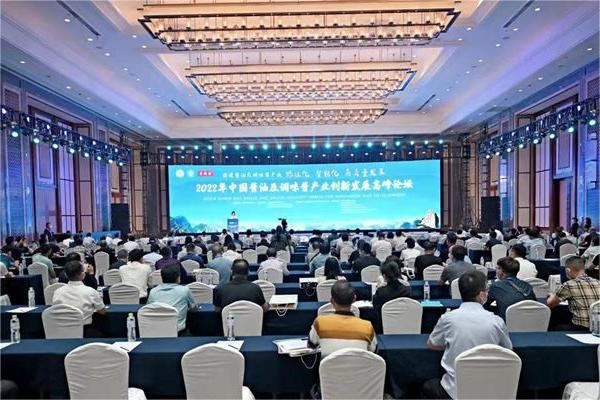 2022 China Soy Sauce and Sauce Industry Forum
On September 22, at the forum, Li Ku exchanged content on the topic of "Yeast Extract Empowering Soy Sauce to Reduce Salt and Enhance Flavor", from the research of YE salt reduction and flavor enhancement mechanism and product creation and manufacturing and YE-savory's helps in salt reduction, flavor enhancement and anti-corrosion improvement.
At the Angel booth, products such as YE-savory, soy sauce yeast, enzyme preparations and other products were unveiled, which attracted the attention of the participants. At the same time, Angel sales staff had in-depth exchanges with representatives of Haitian and other enterprises on the spot.
Through this meeting, Angel further consolidated YE-savory's position as the first brand in the soy sauce and sauce industry and promoted the partnership of Angel with important partners.