May 11, 2021
By Estella
[EN] We are sincerely seeking distributors in Latin America to promote and sell our range of yeast extract products.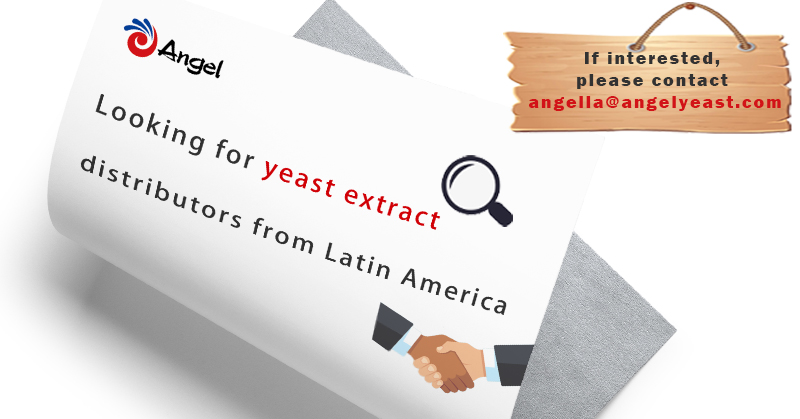 Angel Yeast is one of the largest yeast extract manufacturers in the world, our products are spreading in more than 155 countries.
Angel Yeast Extract (YE), derived from pure edible yeast, is an ideal natural flavor widely used for food applications with various benefits: natural flavor enhancer, salt & sugar reduction, off-notes masking, food-grade ingredients, and clean labeling, which meets the standards of WHO on Salt Reduction and Clean Label. Angel Yeast Extract is guaranteed to be Non-GMO, free from synthetic additives, chemical substances, or animal-derived ingredients. It is rich in proteins, peptides, amino acids, nucleotides, B vitamins, minerals, and micro-nutrients.

"Angel Yeast aims to provide superior products and service to Latin American customers, support our customers getting sustaining success, as well as contribute to a healthier and sustainable world together."

If you would like to find out more and discuss business opportunities with Angel Yeast, please contact angella@angelyeast.com.

[PT] Em busca de um distribuidor de extrato de levedura da América Latina.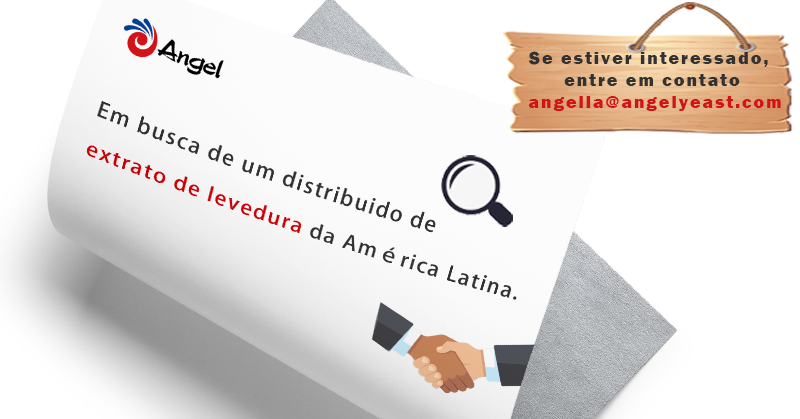 Venha cooperar com a Angel Yeast Co., Ltd., globalmente a maior fabricante de extrato de levedura.
O Extrato de Levedura Angel (YE) é derivado da levedura comestível pura. É um sabor natural ideal que possui vários benefícios e pode ser amplamente utilizada em diversas aplicações culinárias como: realçador de sabor natural, redução de sal e açúcar, mascarador do sabor "off-notes". É um ingrediente de alta qualidade alimentícia que atende aos padrões da OMS (Organização Mundial da Saúde) sobre redução de sal e "rótulo limpo" (Clean Label). O Extrato de Levedura Angel tem a garantia de "Non-GMO" (sem organismos geneticamente modificados), é livre de aditivos sintéticos, substâncias químicas ou ingredientes de origem animal. É rico em proteínas, peptídeos, aminoácidos, nucleotídeos, vitaminas do complexo B, minerais e micronutrientes.

"A Angel tem como objetivo fornecer os melhores produtos e serviços aos clientes da América Latina, apoiar nossos clientes na obtenção de um sucesso sustentável, bem como contribuir para um mundo mais saudável e sustentável juntos."

Se estiver interessado, entre em contato: angella@angelyeast.com
[ES] Estamos buscando sinceramente #distribuidores en América Latina para promover y vender nuestra gama de productos de extracto de levadura.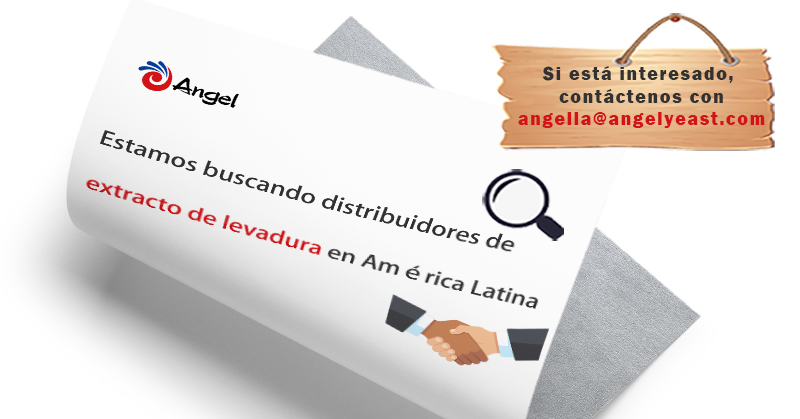 El extracto de levadura (YE) de Angel, derivado de la levadura pura comestible, es un sabor natural ideal ampliamente utilizado para aplicaciones alimentarias con varios beneficios: potenciador de sabor natural, reducción de sal y azúcar, enmascaramiento de notas extrañas, ingredientes de grado alimentario y etiquetado limpio, que cumple con las normas de la OMS sobre la reducción de sal y la etiqueta limpia. El extracto de levadura de Angel está garantizado como no modificado genéticamente, sin aditivos sintéticos, sustancias químicas o ingredientes de origen animal. Es rico en proteínas, péptidos, aminoácidos, nucleótidos, vitaminas B, minerales y micronutrientes.

"El objetivo de Angel es proporcionar productos y servicios superiores a los clientes latinoamericanos, apoyar a nuestros clientes para que consigan un éxito sostenido, así como contribuir juntos a un mundo más sano y sostenible."

Si desea obtener más información y discutir las oportunidades de negocio con Angel Yeast, por favor, póngase en contacto con angella@angelyeast.com.
---
About Angel Yeast Extract-Savoury:
Angel YE (yeast extract) made from edible yeast, by degradation the protein and nucleic acid in the yeast cells into nutritional seasonings with the application of modern biotechnology, has the advantages of increasing the fresh flavor, reducing salt, balancing the odor, strong tolerance and food properties, which promotes the global healthy operation of salt reduction and "clean label ".
About Angel:
Angel Yeast Company is a high-tech listed company specializing in yeast and biotech. Product business covers Yeast and Baking, Yeast Extract-Savoury, Nutrition & Health and Biotechnology fields. It is one of the world's leading companies in the yeast industry. Angel has 12 holding subsidiaries and provides products and services for more than 150 countries and regions.
http://en.angelyeast.com/
Press Contact:
ANGEL YEAST CO.,LTD
Address: 168 Chengdong Avenue, Yichang, Hubei 443003, P. R.China
Tel: +86-717-6369520, 6369558
Fax: +86-717-6370680
Email: yefood@angelyeast.com