Nov. 30, 2020
By Lily
November 25 to 27, 22nd Health Ingredients(Hi) China and Food Ingredients(Hi) Asia-China was held in NECC Shanghai. Angel special enzyme and Angel Nutritech jointly participated in the exhibition.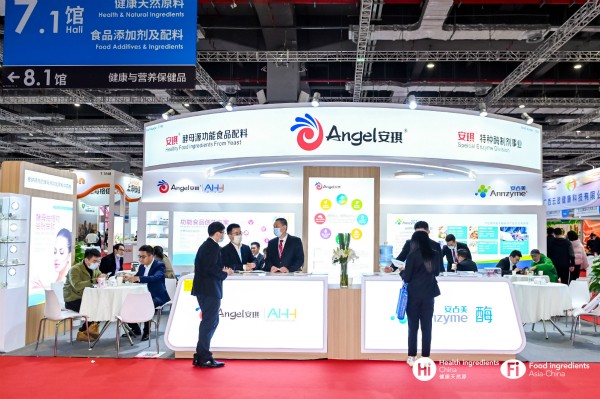 With the enhancement of people's awareness about health, functional food has attracted more attention. As the accelerated frequency of product development on new channels, the customer requirements have shifted from single raw materials to overall solutions. Angel Special Enzyme and Angel Nutritech showed multiple solutions in the exhibition to closely meet the customer needs. Active peptide, due to the unique functions, become an important raw material in the health industry. Focuses on the protein processing field, Angel Special Enzyme mainly promotes enzyme products and solutions for peptide products processing and attracted many domestic peptide manufacturers and traders come to communicate and discuss cooperation.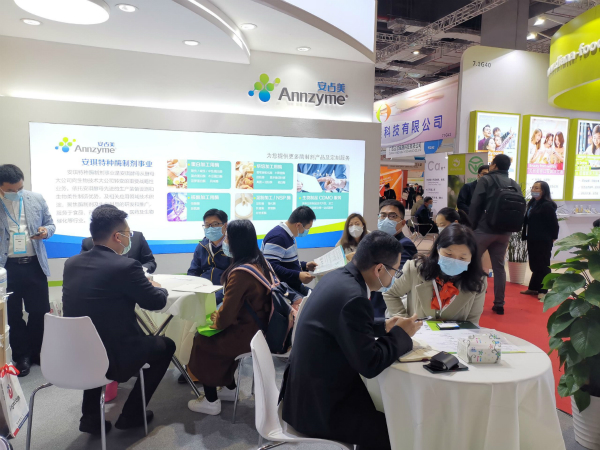 The overall number of visitors decreased compared with previous years as the effect of COVID-19, but the enthusiasm of professional exhibitors and visitors did not decrease. The exhibition not only enhanced Angel's influence in the field of human health raw materials and food ingredients, but also promoted the application and expansion of Angel's related products and solutions in the field of big health.
---
About Annzyme®:

Annzyme is a new brand for Angel enzymes products. We are dedicated to providing customers with perfect solutions in many fields like baking, proteolysis, nucleic acid hydrolysis, starch further-processing etc, and already built highly automated production lines for enzymes and other biological products. We are committed to become the best enzymes supplier and service provider.
About Special Enzyme Division:
Angel Special Enzyme Division is an important strategic business unit of Angel Yeast. Related technologies involve the fields of microbial breeding, genetic engineering, fermentation engineering, biocatalysis, food, brewing, feed, pharmaceutical, etc.
About Angel:
Angel Yeast Company is a high-tech listed company specializing in yeast and biotech. Product business covers Yeast and Baking, Yeast Extract-Savoury, Nutrition & Health and Biotechnology fields. It is one of the world's leading companies in the yeast industry. Angel has 12 holding subsidiaries and provides products and services for more than 150 countries and regions.
Press contact:
ANGEL YEAST CO., LTD
Address: 168 Chengdong Avenue, Yichang, Hubei 443003, P. R.China
Tel& Fax: +86-717-6369520
Email: enzyme@angelyeast.com