November 23, 2020
by Daisy Wang
The 22nd Hi & Fi Asia-China 2020 will be held in Shanghai National Exhibition and Convention Center(NECC)on 25-27th November. Angel will bring a variety of new enzyme products and solutions for peptide products production, as well as health food ingredients such as yeast β - glucan, selenium enriched yeast and yeast glutathione.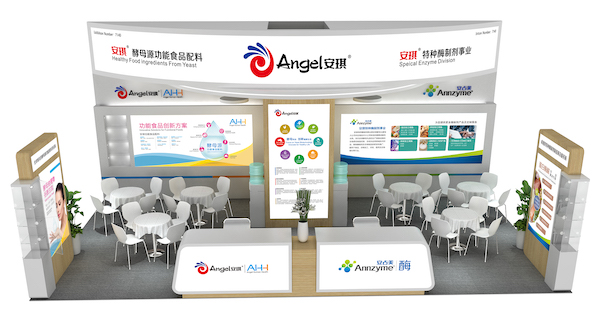 Hi & Fi Asia-China, focuses on the development and innovation of food ingredients and promotes the deep integration of food health, get together with Healthplex & Nutraceutical Products China, ProPak China & FoodPack and Starch Expo offer a single platform to source new ingredients, finished health products and processing and packaging solutions from 1,300+ suppliers.
We are looking forward to meeting you in Shanghai and sharing the food health feast.
---
About Annzyme®:

Annzyme is a new brand for Angel enzymes products. We are dedicated to providing customers with perfect solutions in many fields like baking, proteolysis, nucleic acid hydrolysis, starch further-processing etc, and already built highly automated production lines for enzymes and other biological products. We are committed to become the best enzymes supplier and service provider.
About Special Enzyme Division:
Angel Special Enzyme Division is an important strategic business unit of Angel Yeast. Related technologies involve the fields of microbial breeding, genetic engineering, fermentation engineering, biocatalysis, food, brewing, feed, pharmaceutical, etc.
About Angel:
Angel Yeast Company is a high-tech listed company specializing in yeast and biotech. Product business covers Yeast and Baking, Yeast Extract-Savoury, Nutrition & Health and Biotechnology fields. It is one of the world's leading companies in the yeast industry. Angel has 12 holding subsidiaries and provides products and services for more than 150 countries and regions.
Press contact:
ANGEL YEAST CO., LTD
Address: 168 Chengdong Avenue, Yichang, Hubei 443003, P. R.China
Tel& Fax: +86-717-6369520
Email: enzyme@angelyeast.com