On 21 August 2020, the first Pet Palatability Forum sponsored by FoodMate and supported by Angel Yeast and Diana Food, was held during the Pet Fair Asia 2020. Nearly 100 people from domestic pet food related upstream and downstream enterprises, universities and scientific research institutes participated in the forum.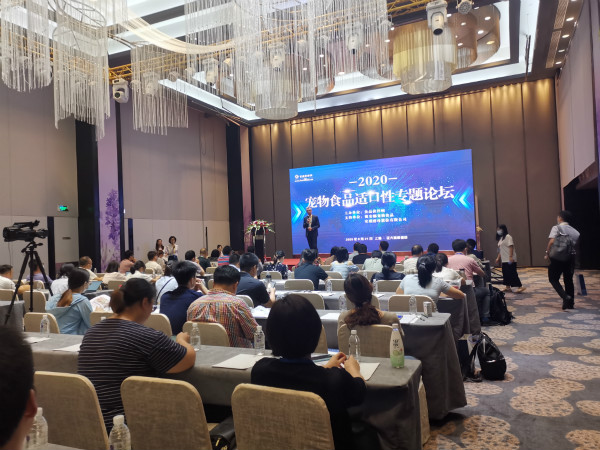 Professor Feng Tao from Shanghai Institute of Technology (SIT)'s School of Perfume and Aroma Technology was invited by Special Enzyme Division of Angel Yeast to give a report on 'the key enzyme technology and flavor evaluation of pet palatability'. It deeply analyzed the important role played by pet attractants in improving the palatability of pet food, the influence of enzymatic hydrolysis as the key technology on pet food flavor, the choice of different raw materials, pet attractant flavor expression and other cutting-edge technologies.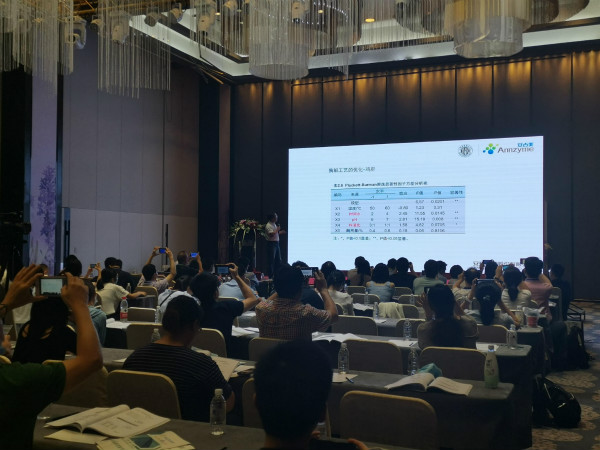 In this technical forum, people in the pet field gathered together to discuss the influencing factors of pet food palatability and the ideas of pet food development and design. Relying on stable products and high-quality technical services, Annzyme® brought enzyme products and solutions for pet food palatability, to further enhancing its brand influence in the pet food industry.
---
About Annzyme®:

Annzyme is a new brand for Angel enzymes products. We are dedicated to providing customers with perfect solutions in many fields like baking, proteolysis, nucleic acid hydrolysis, starch further-processing etc, and already built highly automated production lines for enzymes and other biological products. We are committed to become the best enzymes supplier and service provider.
About Special Enzyme Division:
Angel Special Enzyme Division is an important strategic business unit of Angel Yeast. Related technologies involve the fields of microbial breeding, genetic engineering, fermentation engineering, biocatalysis, food, brewing, feed, pharmaceutical, etc.
About Angel:
Angel Yeast Company is a high-tech listed company specializing in yeast and biotech. Product business covers Yeast and Baking, Yeast Extract-Savoury, Nutrition & Health and Biotechnology fields. It is one of the world's leading companies in the yeast industry. Angel has 12 holding subsidiaries and provides products and services for more than 150 countries and regions.
Press contact:
ANGEL YEAST CO., LTD
Address: 168 Chengdong Avenue, Yichang, Hubei 443003, P. R.China
Tel& Fax: +86-717-6369520
Email: enzyme@angelyeast.com